As we age, it can seem that time moves faster and faster, and that change becomes a constant. You may hear different terms used to describe the transitions we each face, everything from "empty nester" when your kids move out to "retiree" as careers wind down. And while it's certainly natural to feel some anxiety as each of us adapt to a new normal, the key is to avoid it turning into a downward spiral that affects our mental and physical health.
One way to cope with each of these evolutions is to focus on what is in our control, such as our mental, physical, and financial health. If you can take the steps necessary to master these, then you can learn to enjoy life, no matter what age you are. So, read on to learn some simple steps for making 2020 your healthiest year yet!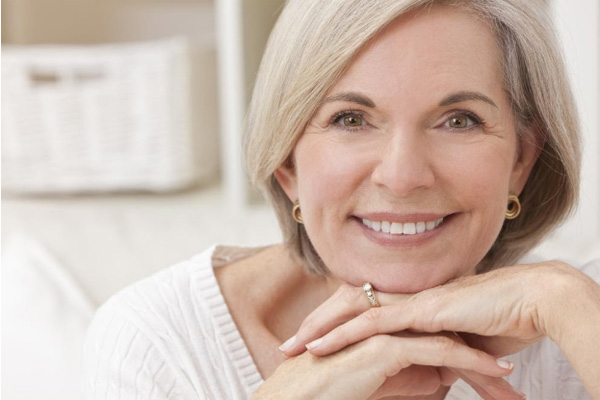 Keep Your Brain Sharp
Mental health can be a significant stressor, especially for those in the 65 and older camp. The words dementia and Alzheimer's strikes fear into many older adults' hearts. But aging doesn't necessarily mean developing one of these debilitating diseases, especially if you follow some key advice to lead a brain-healthy lifestyle.
These tips for lifelong brain health include:
Try something new or try a variation of something you already know: Sure, you can take on a new hobby, but if you don't want to spend the time or money completely reinventing yourself, try up-leveling something you already enjoy doing. For example, if you love to cook, try a new cooking method, or preparing a new type of cuisine you've never handled in the kitchen before. This type of creative spin can still do wonders for preventing cognitive decline.
Social Engagement: Human beings are designed to interact with each other. Your brain's health depends on it. Easy ways to get social include volunteering, joining a book club or other social meetup, catching up with your neighbors, or taking in some local sights such as museums and parks where you're bound to meet someone to chat with.
Physical Fitness Boosts Vitality
Don't fall victim to the myth that just because you're getting older, you can't continue or start engaging in physical fitness. In fact, more and more studies are proving that daily exercise is one of the highest contributing factors to increased longevity in older adults. Experts have found that regular exercise can make your cells biologically younger and who doesn't want that? Exercise can also strengthen your immune system, decrease your chances of developing dementia, ward off depression, and even help improve your sleep patterns. The key is to check in with your doctor before beginning any new exercise regime.
Looking for a place to start? Try taking a stroll outside once a day to get some fresh air and gently ease yourself into your new regime by increasing your time or mileage each week. Another option is to join a group workout class explicitly tailored to seniors. These classes are designed to give you the perfect combination of cardio exercise and strength training work to gain the health benefits you desire.
Financial Health
As with any age, seniors are more likely to be happy and healthy if they are financially secure. Steps to take now to protect your financial standing include things like maximizing your savings, sticking to a budget that provides for all your monthly costs, understanding Social Security benefits, and taking advantage of any senior discounts available to you.
One of the biggest challenges facing older adults can be suffering a financial hit in the form of rising medical costs due to insufficient insurance. Don't let this happen to you. Having proper medical insurance is vital to both your physical and financial well-being. Millions of Americans are making the choice to ensure they get the Medicare coverage they need by enrolling in a Medicare Advantage Plan. Private, Medicare-approved insurers such as Anthem offer these plans, which cover both Medicare Parts A and B as well as a broader range of extra benefits, including prescription drug coverage and services such as vision and dental exams. Anthem offers HMO based Advantage Plans with some monthly premiums costing as low as $0, making it a cost-effective way to gain full coverage medical insurance and protect your pocketbook.
Put A Game Plan In Place
By following the steps above, you will have set-up a basic game plan for a healthier and more resilient you this year. Learning to prepare and cope with the inevitable changes that come with advancing in age is key to living 2020 and beyond to the fullest!