Whether you're a tried and true gym rat or just getting into the gym life, there are some key items that you should always have stashed in your gym bag. These things are critical to a great workout and should help facilitate your next steps after you leave the facility, especially if you've got a few errands to run before heading home. You might be surprised at what you never thought to pack.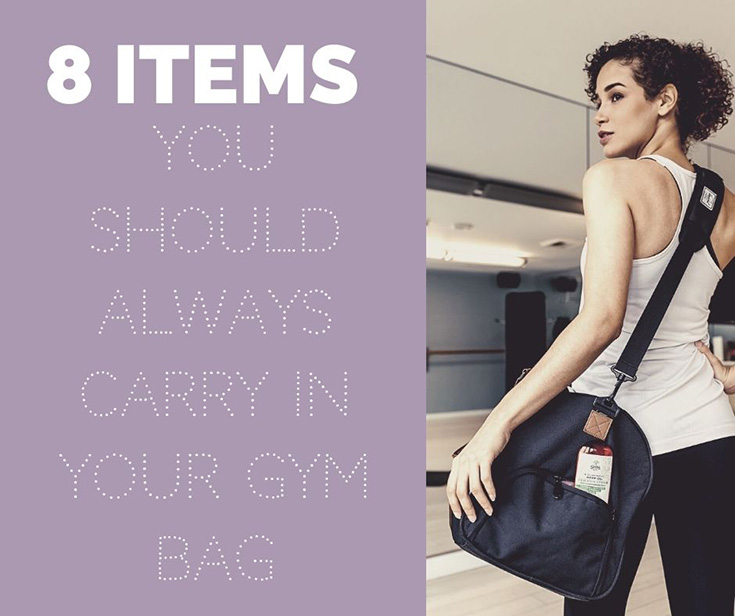 Creams or Supplements
Allow your muscles to cool down and experience the best CBD hemp oils on the market. You may be surprised at how well your body responds to a nourishing supplement before or after exercising. It also helps to have something to rub on to soothe your tired muscles. 
Workout Snacks
Working out takes a lot out of you, so your body will appreciate you putting something in before or after a workout. Protein bars, nuts, and trail mixes are some of the more common workout snacks, but choose what works best for you. 
Water Bottle
A good refillable water bottle will remind you to stay hydrated. Getting enough water is another big part of healthy living too. If you prefer cold water, get an insulated water bottle that keeps your water cold for several hours. If you like adding things to your water, add a whisk ball or funnel.
Towels
You don't want just any kind of towels. The moisture-wicking, cooling towels are a great addition. They not only get you dry, but they help you to stay cool by several degrees while you're lifting, running, and everything else. 
Change of Clothes
If you're going to take a shower at the gym, you definitely need a full change of clothes, otherwise a fresh shirt or tank top will do. This will come in handy for those times you have to make a stop that requires you to exit your vehicle. Not to mention you'll be more comfortable without your sweaty workout clothes sticking to you and smelling a lil post-workout-ish.
Activity-Specific Items
If you're lifting, liquid grip or talc may be useful or a yoga mat for yoga. If you have a schedule for the types of exercises you're doing on certain days, then this is simpler to do. But the idea is to have the right tools for the activity.
Portable Charger
If you love listening to music, audiobooks, or podcasts while you're working out, then you want to be prepared for a dead or low battery. Portable chargers are compact, easy to use, and can really save the day (just be sure to remember to charge it). You won't have to choose between silent exercise and phone use later.
A Lock
Almost every gym has lockers for its patrons to keep their personal items. This not only helps them create a safer atmosphere, but it also helps you leave with the things you intended to leave with. Always have a lock that you know how to operate so that you can safeguard your well-packed bag and valuables in your locker.
Working out is supposed to be enjoyable and bring more balance to your health. That's why it's important to have a well-balanced gym bag, packed with all of the essentials you need to keep you on track. Now all you have to do is pick the right gym bag.