This year's holiday season might look a bit merrier than the last. However, some things still might not be back to normal. Whether your grandparents can't make Christmas dinner or you're hosting a virtual holiday gathering, some festivities are bound to look and feel a little different.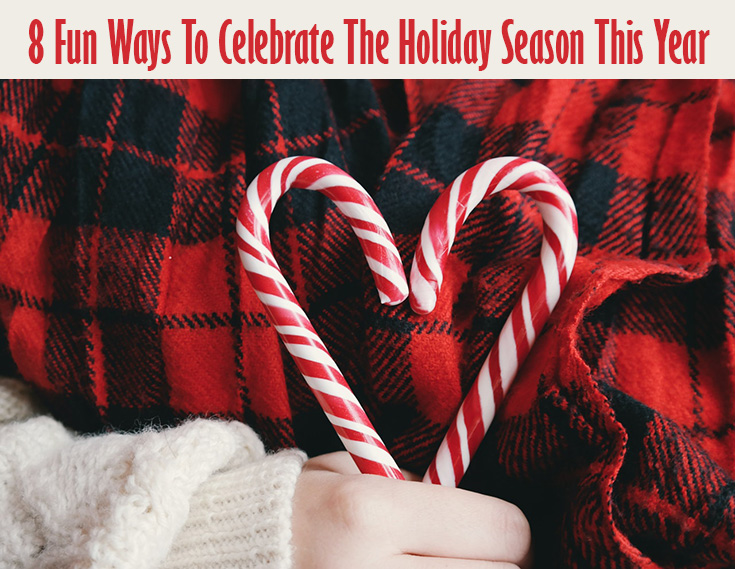 But different doesn't have to mean sad or lonely. In fact, now's the perfect time to branch out and celebrate the season in a fun, new way. Make lasting memories with your loved ones and try incorporating a few of the following traditions into your annual celebrations. 
1. Organize a Gift Exchange
Gift exchanges are always a blast, regardless of whether you're having yours virtually or in person. If you have a large family or are celebrating with friends, organize a secrete Santa exchange and have everyone guess who gifted what. White elephant gift exchanges and Yankee swaps are also common when the holidays roll around. However, you can also play trivia swap or musical gifts if you want to switch things up this year.
2. Go Caroling 
Those who enjoy giving back to their community might choose a more public kind of holiday celebration — caroling! Warm up your singing voices, memorize a few carols and put on a show for your neighbors and friends. Remember to dress for the weather or wear traditional Victorian-era attire if you really want to look the part. Most importantly, keep it short and sweet by setting a song limit for each house. That way you can spread holiday cheer to as many people as possible.
3. Bake Cookies 
Nothing says Christmas like fresh-baked cookies, especially the ones you leave out for Santa. But the big man himself isn't the only person you should share your homemade snickerdoodles and gingerbread with. Whip up a big batch of sweets to surprise your friends this holiday season. Invite the whole family into the kitchen for a day of mixing, baking and a few inevitable flour fights. Don't forget to taste test a few before hand-delivering them to your loved ones.
4. Put On a Light Show
Some people cover their house in Christmas lights. Others decorate a ginormous tree. But, if you really want to outdo your neighbors and have more fun this year than any other, try putting on a light show. Choose from a wide variety of animated light displays and sparkling decorations to put in your yard. Go the extra mile by synching them up with songs that viewers can hear by tuning their radios to a specific station.
5. Have a Holiday Movie Marathon 
If you'd rather stay inside and snuggle up with a warm mug of hot cocoa, host a holiday movie marathon instead. Whether you're intent on watching every Hallmark Christmas movie or the kids want to watch all the Home Alone films, it's time to cuddle up on the couch and enjoy some holiday classics. Make some popcorn or peppermint bark to snack on and treat yourself to a few long hours of movie magic. 
6. Send Seasons Greetings 
Many people like to send e-cards around the holidays, but there's nothing quite like a homemade Christmas card. Why not keep to tradition — or start a new one — and send a big stack of them out this year? Have a family photoshoot and turn the pictures into postcards or have a craft day to make traditional paper cards. Use watercolors, cardstock, washi tape and even cotton swabs to create dozens of fun, unique designs. Sign and send them off to wish others well in the new year.
7. Make a Festive Playlist
Get into the spirit and set the mood with some upbeat holiday tunes. Playing Christmas music in the car and at home is sure to make your holidays merry and bright, so be sure to queue the latest top hits. Make a playlist as a family or collaborate through Spotify to create a list of the best seasonal songs of all time. Then, turn up the volume and jam out together. Bonus tip: synch your smart speakers to play the same song throughout your entire house. 
8. Host Gingerbread Competitions
Feeling a little competitive? Host a gingerbread house-making competition to see who can build the best edible structure. Of course, achieving such a feat isn't easy, especially if you're making from-scratch dough and royal icing. But it's all about the journey, not the destination, right? So take your time and spend a few hours bonding with your kids or partner over cookies, gumdrops, marshmallows and chocolate. Just remember to designate someone to be the judge so there's no bias when it's time to choose a winner.
Creating New Traditions
Whether you've been sharing the same family tradition for one year or 50, it can be fun to branch out and try something different. That's not to say you should get rid of current customs, only that you can always adopt new ones. Doing so can give everyone something novel and interesting to look forward to. Plus, it'll help your loved ones connect in exciting new ways and create more special memories together.