Giving gifts to newborns and babies can be tricky. It's easy to pick the cutest item in the store, only for it to end up picking up dust in the corner. When looking for the perfect gift for babies, it is best to consider uniqueness and practicality. Is it useful enough to be used for a long time? Can it be worn or used on special occasions?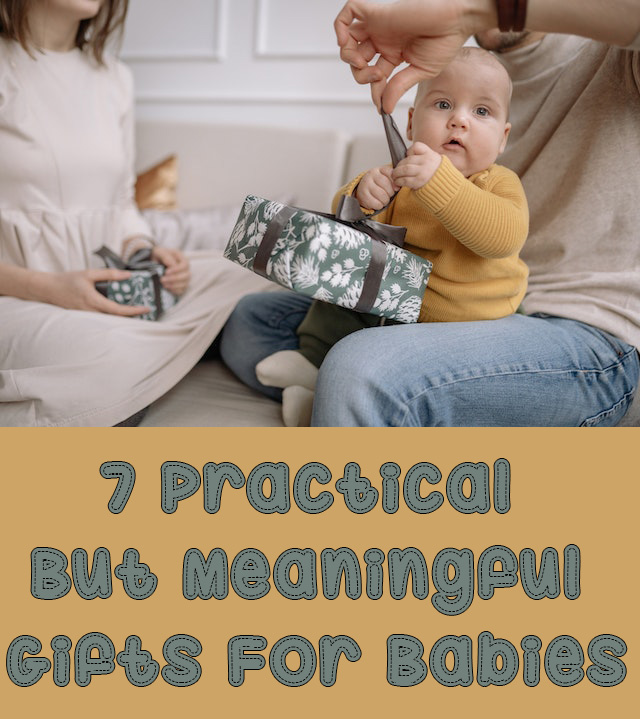 The following items provide some inspiration on what gifts to give babies on birthdays, holidays, or even ordinary days.
Baby Dresses 
Gifting newborn or infant clothes is a hit or miss. Some parents discourage these gifts as babies can outgrow them in the blink of an eye. The trick is to choose baby dresses meant for special occasions. 
For instance, getting a baptism dress for a baby girl will be surely appreciated, especially if her parents have not yet shopped for one. Meanwhile, a baby girl Easter dress is perfect for celebrating the special occasion. 
Baby Socks and Shoes 
Socks and shoes keep babies' feet warm and safe while they learn how to use them. With this, getting them baby socks and shoes is a great idea. It's best to choose soft bottom baby shoes to protect babies' delicate feet when walking. 
There are many stylish designs to choose from, but comfort is essential. Pair them with soft, breathable baby socks to keep their tiny feet and legs warm. 
Multifunctional Diaper Bag 
There are different types and styles of diaper bags to choose from. While overall look and design are important factors, it is essential to choose one that is lightweight and multifunctional. 
For instance, there are diaper bags that already include a built-in changing station. This keeps the burden off the parents or caretakers carrying the bag while giving them the most use of this accessory.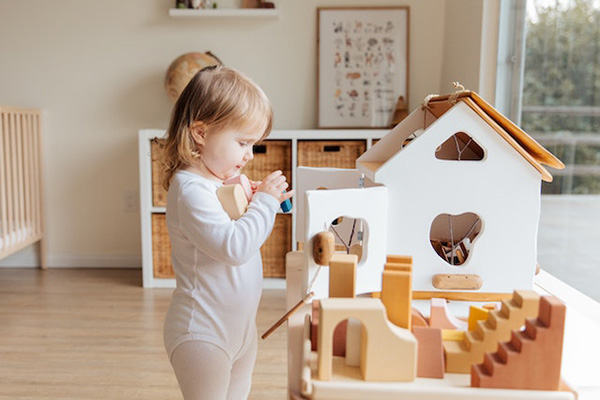 Sensory Toys 
Sensory play is crucial for babies' development. Aside from helping develop their fine and gross motor skills, it also fosters cognitive growth and social interaction. 
Sensory toys encourage this development, making them an excellent gift idea for babies. These toys may be play-doh, building blocks, kinetic sand, or a water splash pad play mat. Babies will absolutely love receiving these gifts. 
Activity Centers
Activity centers provide endless entertainment for babies. These gifts won't only put a smile on their faces but also their parents, giving them more time to focus on housework and other important matters. There are several types of activity centers to choose from, which include the following: 
Activity tables 

Activity saucers or jumpers 

Activity chairs 
Board Books 
It's never too early to start introducing kids to books and reading. After all, who doesn't love stories? For babies, it helps develop their imagination, communication, and focus. For older children, reading or listening to stories helps cultivate a cultural understanding. 
This makes books the perfect gift idea. Some of the most popular board book classics include: 
The Very Hungry Caterpillar by Eric Carle 

Guess How Much I Love You by Sam McBratney

Are You My Mother? by P.D. Eastman 

Madeline by Ludwig Bemelmans 

Goodnight Moon by Margaret Wise Brown 
Sleep Machines 
Sleep machines, also known as white noise machines, block out external noise with "white noise" to aid sleep. And when it comes to infants, getting them to sleep for longer hours can seem like a dream, making sleep machines a smart gift.
Before gifting one, it's best to research the pros and cons of white noise for babies and educate parents about its use. 
It's the Thought That Counts 
As cliché as it sounds, parents who receive these baby gifts will appreciate anything given to them as long as they're wholeheartedly given. But as gift-givers, it doesn't hurt to put a little more than just thought into it and choose ones that are useful, practical, and of course, economical.