It isn't any secret that life as a mom can become quite hectic from time to time. And with that, we sometimes find it increasingly difficult to care for our hair the way we'd like to. After all, holding on to those shimmering locks of hair and keeping them from splitting, becoming dull and even from curling up during your work day takes a lot of work.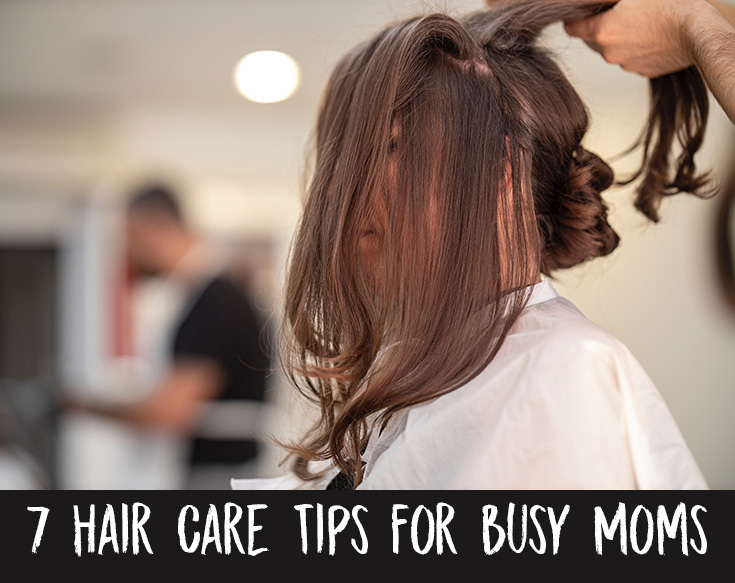 With that being said, if you're looking for a few quick and easy tips to take care of your hair as a busy mom then we have plenty for you below!  
Do a Quick Night Oil 
Right off the top, you're going to want to get on top of haircare the night before. The mornings before school and work are often far too hectic to get on top of hair care and so with that we say add your oils at night. 
All this tip takes is adding one of your favorite hair oils and head off to bed. This will give it time to settle into your hair and soften it up, leaving you with that nice shimmering head of hair that takes little work to maintain at all. 
Keep Your Products Warm 
Going hand in hand with our tip above, the hair products you do use, whether from Pump Haircare or anywhere else, should be kept nice and warm. 
You're always going to want to make sure your hair products aren't going to cool the hair and block absorption, and so with that in mind, taking whatever nightly hair oil or hair product you're using and warming it up before you use it is a good idea. 
A Dry Shampoo Works Wonders
If you're someone who suffers from naturally oily hair and finding that during the night, or the day at work, that your hair becomes increasingly more oily, then this tip is for you. 
We know that one of your first reactions is going to be to wash it to get on top of that oil, however, it's actually better to leave your hair unwashed and use a leave-in shampoo. 
This is going to take care of oil issues, and can be done in the morning or the evening in just a few seconds and you're all set – perfect for the busy mom. 
A Leave-in Conditioner Helps Too 
Added to a leave-in shampoo, if you're looking for that quick fix to your dry hair as opposed to oily, then a leave-in conditioner is your high-speed alternative to your oils. When you use a leave-in conditioner correctly, you're going to find your hair sufficiently hydrated and well-oiled to ensure you're not going to see any split ends or tangle issues throughout the day. 
Keep in mind that this is only a one or two time fix, you won't want to be doing this everyday of the week, as you'll be giving your hair just a little too much oil. 
Consider a Shorter Style 
For those moms out there on the fence about going short, this might be the push you need. 
A shorter haircut is going to work wonders when it comes to getting on top of hair care in the fastest way possible, and given that you're going to have a much smaller head of hair, you won't have to worry as much about using a lot of oil, conditioner or leave-in shampoo. 
Sleep with Damp Hair 
If you know that you're going to be opting for a specific style in the day ahead, then it's always best to give yourself a head start the night before. That means looking at overnight hairstyles!
For example, moms who love their natural wavy hair look, you should work to go to bed with damp hair braided up. This will give your hair the chance to dry in those natural waves as you sleep, and you'll wake up without having to do too much at all. 
Make Use of Accessories 
To end our list of tips, we suggest always using what's available to you.
If there are head bands that suit your style of hair best, or a product that is going to make life easier, then it's certainly worth investing in that simply to save you a bunch of time each day. 
For example, hair clips and old school twisties are going to make styling a tonne easier when you've used these products the night before while you've slept.