While choosing to homeschool your kids could be the ideal educational choice you can make, it can occasionally be challenging for them since they are confined to the house all day. Including enjoyable activities throughout the day can aid your child's ability to stay focused.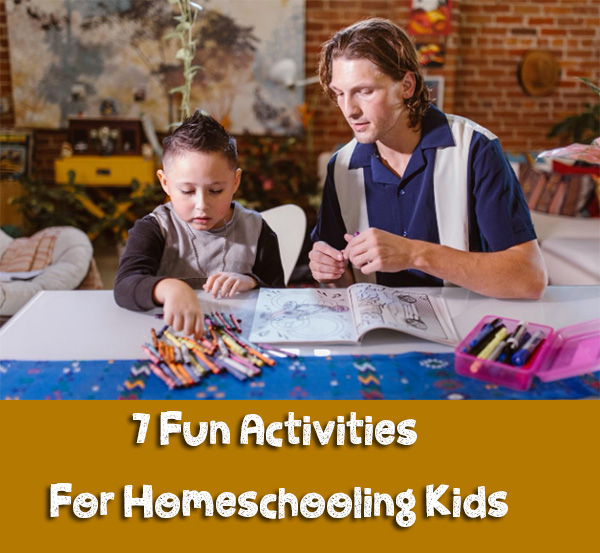 Your youngster is sure to enjoy the instructive and entertaining activities covered here. So without further ado, let's dive in. 
#1 Gardening 
You might choose gardening to educate your kids about basic biology. While instructing your kids on essential plant maintenance, you can explain concepts like photosynthesis. 
You can also take advantage of the chance to impart dietary knowledge. For example, why are veggies and fruits healthy for us? Additionally, you might explore botany with your child if they are particularly interested in gardening.
#2 Cooking and Baking 
Many high school students are taught how to cook and bake, which is a valuable skill. You might want to include some courses in cooking and baking once your child has reached high school age. 
This will assist them in becoming used to living alone, and they might find things they truly enjoy doing. You might also take advantage of this chance to impart knowledge on nutrition research and the science involved in cooking.
#3 Playing Word Games 
Helping youngsters understand words, orthography, and meanings is among the parent's primary responsibilities when homeschooling. The fact that word games make learning fun and youngsters love to have fun makes them a fantastic tool for word learning. 
Your child must add new terms to their word bank whenever they come across them. Whether they are sight terms or words, they can speak out loud. 
The personal thesaurus, created by buying a notebook for the child and allocating pages to every letter, serves as a repository for reading words. This significantly aids in increasing their vocabulary. You can visit this page for more knowledge on word games.
#4 Sports Activities 
You might want to think about integrating sports into your educational methods if your youngster enjoys playing sports and is athletically inclined. Geometry and mechanics are the two key subjects that can be taught to your child through sports. 
You may teach your kids about different forms and angles using sports-related gear and playing areas. In addition, you may instruct them in the fundamentals of physics by dissecting how to toss a ball or score a goal.
#5 Music 
Your youngster may use music as additional means of expression. You should include music classes in your child's education if they have a musical interest. 
You might want to consider introducing your child to an instrument if you are proficient in one or ready to pay for tuition. If you go with this choice, you can learn about various instruments and stay updated on entertainment news. 
You can also help your kid learn a second language through music. Listening to music in a different language helps one comprehend the meaning of words and how appropriate grammar sounds in a different language. 
#6 Movies 
Children can benefit from watching movies and documentary films, and it gives you a breather from educating your child. You may teach them historical lessons by exhibiting your child different movies and discussing the movie after they have seen it. 
On YouTube, you can find some excellent instructive videos. Movies can be compelling if you have a multilingual household and want your kid to learn a new language.
#7 Nature Walks 
An excellent approach for your youngster to take a moment from indoor study and get some fresh air is through nature walks. You can converse with them regarding the local ecosystem and how specific creatures can exist in nature while you're out for a walk. You can incorporate it into an art lesson if you wish to teach your kid how to click professional photographs.
Conclusion 
While you are not required to include any of these initiatives in your child's education, a few can make studying much more enjoyable. Additionally, it can be a great break from the norm to let children learn outside the house.