There exist many gift-giving occasions. Holidays like Christmas and Mother's Day, anniversaries, birthdays, graduations and more are often associated with the exchanging of presents. A first date or a simple "because-I-like-you-and-felt-like-doing-something-for-you" day are examples of non-celebration/holiday times when you might want to pick something out for your loved one. It is not always easy to pick the right thing out, though. According to Fortunly, 60% of holiday shoppers value a good return policy when considering a purchase.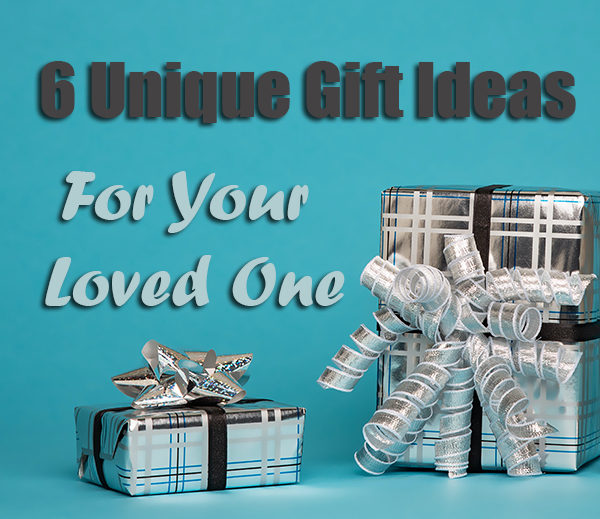 Furthermore, 46% of people have pretended to like a gift when they didn't. Even if you are really close to an individual, you can fail at gift-giving, particularly if you don't possess natural ability in that arena in the first place. There are also instances that warrant more effort than normal. Cute but useless knickknacks, nice chocolates and gift cards just don't cut it in terms of showing your care. Perhaps you want to step away from minimal thinking and pick out something unique from a boutique or online gift shop like My Gift Stop rather than a big chain store. If this applies to you, then here are some ideas for you. 
1. Watches
In the modern age of cell phones that are constantly updated with new functions and capabilities, including the ability to act as a clock, stopwatch and alarm all in one, watches may seem to be an obsolete, outdated novelty. However, this is far from the case. In venues where electronics are banned, they are vital tools. Their batteries are longer-lasting, and they are far less likely to induce technology addiction in their users. They come in many different styles, colors, sizes and materials and can favorably accentuate almost any outfit. Among available options are quartz, solar, electronic, automatic, waterproof, luxury and more (with some fitting more than one of these categories). With all of these choices, in every price range, you are almost sure to find one perfect for your special someone. 
2. Writing Tools
Stationery and fancy writing implements are increasingly popular in this day and age in spite of the prominence of screens and keyboards. Bullet journaling, reflective journaling, calligraphy, typography, handwritten letters and more are in, not out. Having pens monogrammed with initials, names or special sayings is a great way to tailor them to individuals. 
3. Scents
A nice perfume or cologne may also serve as an excellent gift. People like to smell nice. These also run the gamut from inexpensive to high-priced. Today you can find great body mists in a variety of scents for everyone!
4. Shoes
Footwear is not typically associated with romanticism. However, it is something everyone needs and women often desire. They do not have to always be practical either. Sometimes you can find a pair of shoes that you know your family member or friend will love. 
5. Jewelry
It is not strange to see this next one being purchased for this and other special occasions, but its variety and potential is so great that it bears mentioning. Jewelry is a good present for both men and women. It can be custom-made or engraved to add a personal touch, or it can be bought pre-made. There are bracelets, pendants, anklets, rings, earrings and necklaces. Initial or birthstone jewelry, hand-made earrings, a blown-glass pendant, a charm bracelet with each charm carefully chosen — these are only a few examples of how jewelry, a common gift, can be turned into an uncommon one. Again, the price range is very broad, with affordable pieces available for those on the lower end of the budget scale.  You can also check out Larsen Jewellery for friendly advice on looking for a pair of earrings that are personal and unique to you.
6. Accessories 
It is difficult to go wrong with a quality wallet or purse. Both can also be customized for an extra fee. Favorite sports teams, colors, patterns, names, initials and more can turn a plain pouch or handbag person-specific, demonstrating thoughtfulness. These are also things people generally utilize on a regular basis.
These are only a few ideas out of many possibilities. While they come in generic forms, they may also be turned into unique, meaningful presents for your loved one with a little extra work and care. Every time people use gifts specifically personalized for them, they remember that the giver cared enough to try harder than grabbing something random off a shelf or clicking on the first recommended gift on a website. These are great ideas for any occasion year-round since they are not naturally seasonal but can be adjusted accordingly for spring, summer, fall and winter.