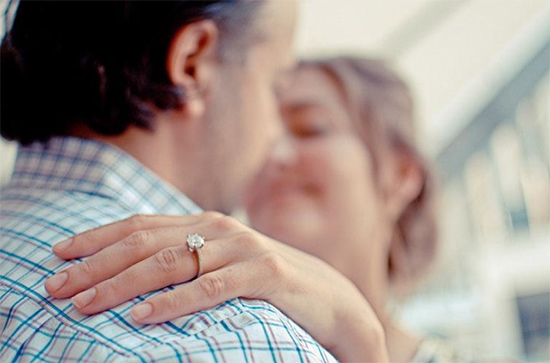 Was it only yesterday when you got married? You can still remember your beautiful wedding day, the way the music has floated to you as you walked down the aisle and the way your husband gazed at you as you exchanged your vows.  Time has flown so fast that your married life feels like one happy blur and now you have been together for a year or more. You have been thinking of making your anniversary extra special, a fitting tribute to the milestone you have achieved as husband and wife.
Of course, while your presence in each other's life might seem like enough to prove your love to each other, it is still different when you get something for each other to remember by years down the road. If you are stuck and trying to rack your brain for the most ideal gift for your husband, we have made it easier for you. Here are some inspiring gift ideas for the love of your life to make your wedding anniversary extra special.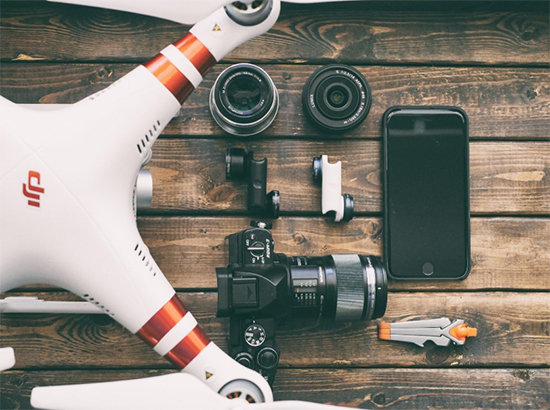 For the Techie
If your husband loves all things tech, then your wedding anniversary is the perfect excuse to get him the latest him the latest gadget, a luxury that you can indulge in to mark your special day together. Of course, if you are constrained by budget, you can always find other ways to please the techie in him. Why not get him a leather organizer for all of his charging tools for his phone, laptop, and iPad? This way, his things won't tangle up around the bedroom floor and he will easily find them when he needs them. Another techie gift idea is a smart journal notebook where he can keep his ideas and update it on the go.
For the Sentimental
Some husbands love thoughtful gifts and appreciate them more when they are with your own hands. So get started on a DIY craft project or learn to bake his favorite cake. Let your creative juices flow and create something from the heart. You can even turn your love story into a book and have it bound, preserving your memories forever. For sure, he will love the time and effort you poured into making it. Who knows, it can even be a keepsake that you can pass down to your children. Another way to get into his heart is to give him a gift that he can treasure. Think of getting new rings, you can find a few inexpensive wedding ring set that would fit your budget. They can be the perfect anniversary keepsake to mark your momentous day together, especially if you have married young and did not get proper wedding rings.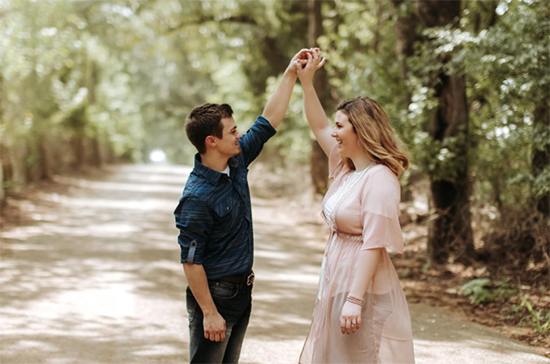 For the Showy
For the husband who is big on grand gestures and wearing his hand on his sleeve, an elaborate surprise on your anniversary dinner can do the trick. Hire someone who can play the violin and have your favorite song air out in the restaurant while you're having dessert. Ask him for a dance and he will surely love every minute of it. Think of quality time and spending a weekend together where you can shower him with all attention and affection without the day-to-day distractions.
For the Outdoorsy
Husbands who are always up for an adventure will love a gift that can upgrade and reinforce his outdoor gears. Why not get him a practical gift like a set of tools for his next camping trip? There are multi-tools that include useful instruments for the outdoors like knife, can opener, and screwdrivers.If he is into knives, then an attack jackknife can fascinate him as this fine blade does not only protect him in the great outdoors but also gives him a sense of manliness. Plus, this personalized knife can be engraved with his name. A pair of hiking boots or a down jacket to keep the cold at bay sounds great too.
For the Businessman
For the businessman husband, a fun and practical gift is the best choice. There are cufflinks and tie pins that will compliment his everyday suit. A luxury wristwatch is also a big thumbs up. Or better yet, get him a grooming set and shaving kit and offer to help him use them.
For the Handyman
Is your husband an all-around handyman? Then the best gift for him is a set of working tools. If he is into woodworks, a box of tools including a digital tape measure, laser square, and cut resistant gloves will be surely appreciated. You can also get him a book on the latest woodworking trends. The blacksmith husbands, on the other hand, will love some of these gift ideas: safety glasses, disposable earplugs, Bluetooth earmuffs, or even gift cards for popular blacksmithing stores. The latter will give him the joy of choosing which ones he wants and needs the most. A win-win.
A milestone in any marriage is worth celebrating. Make it extra special by getting your husband the perfect gift to suit his personality and show your love for him. But remember, it is not about the cost and grand gestures. When he knows you poured so much time and effort to give him the best on your anniversary, he won't only feel grateful but also appreciate having someone like you in his life.