It's January, which means it is officially the season for setting personal goals, but when you have two full-time jobs ― your career and motherhood ― adding any new objective to your jam-packed schedule seems impossible.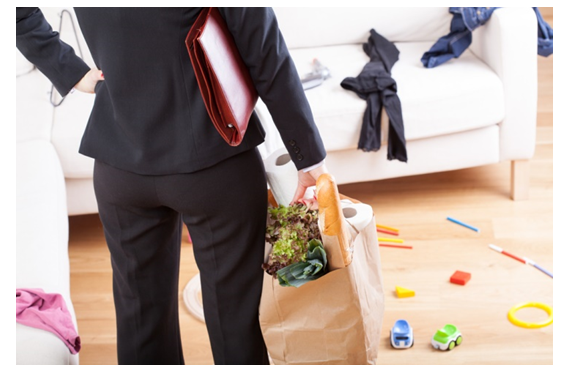 However, working moms often have more obstacles to overcome than the average New Year resolution-maker. Balancing work and life is especially difficult with little ones, but your own sanity requires you to devote energy to both your burgeoning career and your growing kids. Fortunately, making positive changes in your life doesn't take much time, and you will find extra satisfaction from your resolutions, as long as you commit to completing the following fulfilling goals.
1. Leave Work at Work
On the one hand, working primarily on computers and mobile devices is unendingly useful, allowing you to work anywhere and everywhere. On the other hand, the ability to access the office anywhere and everywhere usually limits one's ability to do anything other than work ― to the detriment of one's home and family life.
When you step through your front door in the evening, your workday should officially be over. Though it might mean a brimming inbox in the morning, you should avoid checking your email even once when you are at home. That way you can give your family the attention it deserves.
2. Have Family Dinner
Family dinners have long been known to provide untold developmental benefits: financial savings, nutritional boons, and daily communication, at least. However, when both parents work full-time ― or when a single parent is trying to hold down a job ― and when kids have so many expected extracurricular activities, it can be nearly impossible to schedule a week's worth of shared meals.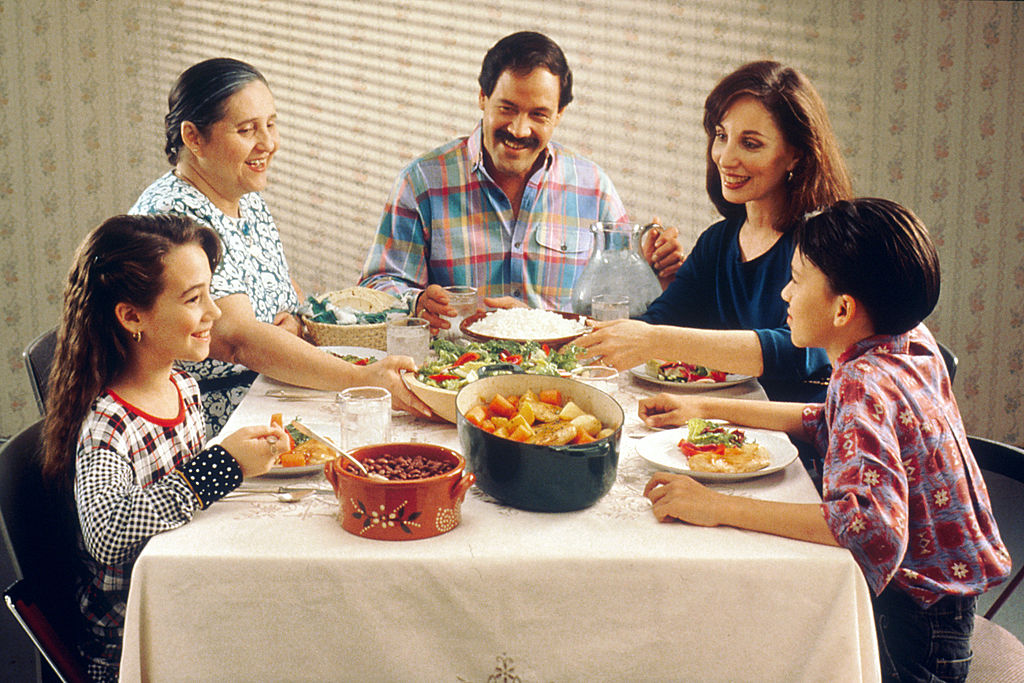 This year, you should strive to make a family dinner at least once per week. The food doesn't have to be fancy; just a filling, healthful meal prepared at home and shared at the table is enough. With enough practice, you might be able to fit in two or more family dinners, and the benefits for everyone will follow.
3. Introduce Exercise
About 20 percent of our nation's youth ― those between 6 and 18 years ― suffer from obesity and are at risk for the bevy of health problems associated with being morbidly overweight. The Center for Disease Control suggests young people engage in at least 60 minutes of vigorous exercise every day to maintain health, but about 70 percent of kids fail to reach this amount.
Though your kids might not show signs of unacceptable weight gain, they are still likely not as active as they should be. Exercise in childhood doesn't have to be a sport; you can take your little ones on leisurely bike rides and nature hikes or begin games like dance competitions or scavenger hunts. If you can get in on the action, you can strike two resolutions with one.
4. Cleanse Your Home
Cleaning services may make your kitchen sink shine, but there is only so much a weekly washing can do to make your home more livable. This year ― ideally, in the spring ― you should set aside a weekend or two for a thorough cleansing of your home. First, sift through your closets and garage, and donate stuff you don't use, maybe even that boat your family hasn't used in years. Then, perform a deep cleaning of the hardest to reach places, like under the fridge, inside the trash can, and around the doorknobs.
5. Dress to Impress
You have heard the adage "dress for the job you want," and you probably dress especially well on working weekdays. Yet, during their off hours, most moms are strong-willed if they dress at all.
Your kids look to you for guidance in all things, including appropriate wardrobe, and if they only see you in threadbare sweaters and yoga pants, you'll likely see their fashion sense floundering. Comfortable and unattractive are not synonyms; this year, you should work to find at-home clothing that is flattering, age-appropriate, and cozier than your work attire.
6. Laugh More
Mom guilt comes easy, especially among working moms who feel stretched thin by unending responsibilities at work and home. However, mom guilt will never do you any good.
Whenever you feel insecurity or shame about your parenting, you should replace that thought with a positive memory of time spent with your kids. By developing this habit, you will replace worry lines with laugh lines, and you will be able to appreciate what time you have with your family.