2020 wasn't a great year for vacationing. By the end of spring 2020, weekly travel volume dropped by 36% compared to February earlier that year. With lockdowns in full swing, people were confined to the walls of their homes. Since then, travel has opened up slowly, and more families are looking to take summer vacations this year.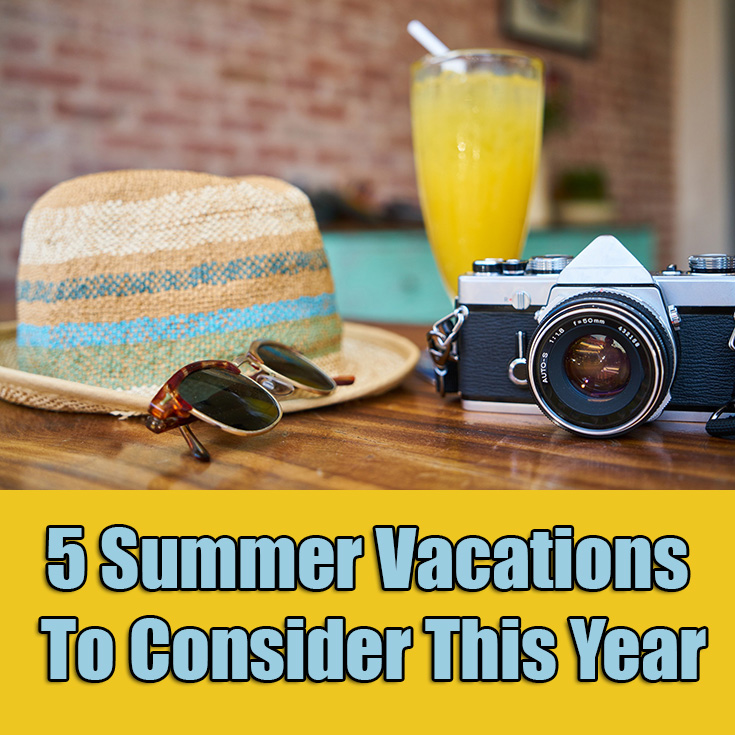 If you're not sure where to go to make this vacation unique to your family, you can find places right in the United States that make perfect summertime getaways for families like yours.
1. Orlando, Florida
For the family that wants a warm vacation above all else, you can't go wrong with Florida. Orlando is located almost in the middle of the state, meaning you will be within reach of plenty of extraordinary destinations like theme parks, restaurants, lakes and more. 
Perhaps the most well-known destination in Orlando is Disney World, which gives your kids the chance to see their favorite characters in the flesh. You can try unique foods and watch stellar shows spread across numerous parks. Magic Kingdom alone had an attendance of 20.96 million in 2019.
Other incredible places to take your family include Universal Studios and one of the many resorts and water parks within Orlando. When you think of summer fun, this is the place to be.
2. Washington, D.C.
If you want to give your kids a history lesson without them knowing it, take your family to Washington, D.C., for the summer. It can educate every member of the family while offering plenty of fresh-air options and indoor attractions. Numerous activities and locations are open to visitors, making it the perfect destination for your family's first big vacation since 2019.
In addition to the city's iconic buildings, you and your kids will have a great time exploring the many museums. Your family will have so much fun they might forget they're learning.
3. Portland, Oregon
The great thing about Portland, OR, is that your family can explore and have an adventurous vacation while also enjoying the sights and sounds of civilization whenever you want. For the active family, you may consider touring the city on bicycles or hiking to a waterfall. If you all mainly want to stay in the city, you could go on a dinner cruise or explore one of Portland's many famous gardens.
With water all around and numerous adventures to be found, Portland can make you believe it's the most regal city of all. Parks and museums await your family, too — you certainly won't run out of activities in Portland, OR! With a population of over 500,000 residents, you'll feel like you're in a massive city without the drawbacks, like someone getting lost. Portland is the ideal vacation for any family that wants a balance between relaxation and excitement during their trip.
4. New York City
New York City had around 66.6 million visitors in 2019, but that number dropped down to 22.3 million in 2020 due to the pandemic. Since restrictions are easing, the number will likely climb again in the latter half of 2021. After all, New York City is home to several wonderful shops, restaurants and activities that could be fun for a family with older children.
You'll never run out of things to do here. If you have children that can sit quietly, taking them to a Broadway show might be an excellent activity for your family. You can visit top tourist destinations, too. Haven't you always wondered what Times Square looked like in real life? 
Big cities might not have exciting theme parks, but getting lost in the tangle of buildings and spending your vacation in a fast-paced environment ripe for exploration is an excellent getaway for many families.
5. Jackson, Wyoming
For the adventurous family, why not take a vacation out west in Wyoming? This city has several activities that would make fun for the whole family, like going whitewater rafting or taking part in a safari adventure to spot local wildlife. If your kids are inquisitive and you want to take them to an all-in-one adventure spot, look no further than Jackson, WY.
To allow your family to appreciate nature and learn more about the natural world, you could take them to visit America's first National Park: Yellowstone. The park runs through multiple states, one of them being Wyoming, and holds thousands of species of flora and fauna to delight visitors. It's the prime spot for any nature-loving family.
Make the Most of Your Summer Vacation
Summer only comes once a year. Spend the days with your family no matter where you are, and cherish every moment before they're gone. You can find plenty of places to have fun, whether it's states away or in the comfort of your own backyard.
Most importantly, kick your feet up! This is your vacation, and you've earned it.