You are tired. Perhaps you've already declared this out loud at least once today. Because of this, you don't have the energy to find matching socks or put together an elaborate, well-thought-out outfit. While modified sleepwear is indeed an option, it's still possible to assemble a comfy outfit that doesn't make you look like you just got out of your bed.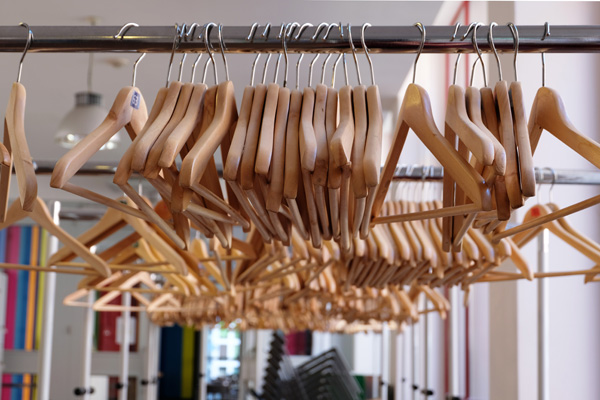 The truth is, stylish clothes are not at all difficult to come by. Whether a T-shirt or plain leggings become part of your outfit ensemble, the way you style it determines how sharp you will look.
Check out these easy-to-wear outfits that, at the same time, will give that chic flair everyone wants. 
Layer Your Clothes
The easiest route to looking stylish while feeling comfortable is layering. There is no outfit that a long jacket or coat can't pull together. No matter what you are wearing underneath, mastering your layering game can make it look sophisticated.
For this, you can style your usual black pants, a neutral-colored top, and flats with a long outwear, and you will instantly look more fashionable. For chilly nights, throwing on a trench coat is also an option. During the fall season, on the other hand, a wool jacket will keep your body warm while looking modish.
Wear Chic Sportswear 
There has been an increasing athleisure trend over the past years. More and more people—and not just women—are finding groundbreaking ways to mix fashion and comfort, demonstrating this through stylish sportswear.
Today can be your first day to flaunt a pair of yoga pants. For a different sporty look, you can also grab your favorite tank top and top it with a windbreaker. 
These outfits will be perfect, whether you're running a few errands or off to your workplace. These look stylish and sophisticated with the additional comfort you need to be productive and get things done.
Flaunt Warm Knitwear
Knitwear should be a closet staple because it comes in different forms, stitch sizes, colors, lengths, and styles. These features allow you to play around with this look.
Wearing one doesn't necessarily mean you have to pull out your ugly Christmas sweater or that unattractive cardigan someone gave you the previous year. Instead, you can grab any oversized sweater already in your closet and put on a pair of black leggings. To complete your ensemble, wrap an elegant scarf around your neck. Now, you are ready to go out with friends or for a long study session at a school library. 
Leave the House in a Jumpsuit
Others may find jumpsuits challenging to wear, especially when they need to pull down the entire thing during bathroom trips. However, jumpsuits are your friend on days when it's exhausting to put on two separate pieces of clothing
Jumpsuits are good in terms of mobility because they provide you the flexibility to bend down with ease. In addition, the styling possibilities are limitless, especially with plain-colored ones. 
The next time you find yourself in a hurry, consider putting on a jumpsuit, and finish your look with ballet flats or sneakers. 
Or in a Midi Dress 
The midi dress has become a revolutionary item in the fashion world. It comes up to your ankles, thus making it longer than the also-well-loved mini dress and shorter than a maxi dress.
Instead of having to sweat profusely in pants or feel awkward in shorts, you get the chance to feel comfortable while looking your best in your midi dress. It is the perfect outfit for taking your dog out for a morning walk, picnicking on the grass on weekends, or going out for dinner. 
Easy Ways to Make These Happen
Now that you know how to be ready in an instant without compromising your style, it's time to start your capsule wardrobe. Here are ways to do just that.
Sell Items You Don't Need
If you have clothes you no longer need or wear, it's time to let them go and sell them online. Selling preloved clothes and accessories can not only raise extra funds but also make your closet more tidy and organized. Narrowing down your wardrobe can greatly help in making dressing up faster.
Pick Out the Must-Haves
Identify the pieces you need to achieve the look you want. You may think that you need to buy a few more items, but try to look harder in your existing wardrobe.
Arrange Your Closet
Group the leggings together, the shirts in one place, or hang all the add-ons for layering. The goal is to make dressing up faster, after all.