As a caregiver for the elderly, whether in a professional capacity or taking care of a loved one, it's easy to get worn out, stressed, and quite a bit overwhelmed. After all, you're trying to take care of not one, but two households. What you need to realize is that being a caregiver is something that you should be super proud of, but that a caregiver is not all that you are.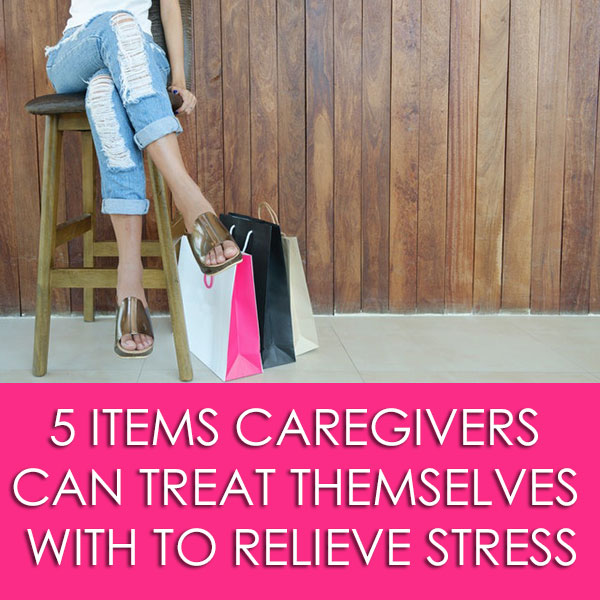 It's important to be able to recognize the symptoms of caregiver stress and do something to relieve that stress right away. In this blog, you will find a few ways you can treat yourself as a caregiver, and hopefully, they will help all that stress melt away. 
Shopping
There is nothing like shopping to relieve a bit of caregiver stress. Whether it's that blouse you've had your eye on for the last month or one of those stunning right hand rings your sister has and you have always wanted, buying something for yourself is the perfect way to relieve stress and gift yourself at the same time. What's not to love about that?
Join a Book Club
Studies have shown that reading is a great way to reduce stress. While you may feel that you don't have the time to add joining a book club to your already busy schedule, you would be surprised at how much just that one hour a week discussing something you have in common with other people will help you when it comes to managing those high stress levels. 
Join a Coffee Club
If you're like most caregivers out there, coffee is your go-to drink in the mornings and at most other times of the day. You can take just a little bit of stress off, and save yourself some time and money by joining a coffee club and having your coffee delivered to your front door. No longer do you have to rush out of the house in the mornings to get your favorite coffee at the local Starbucks. Instead, make it yourself and enjoy those extra minutes of peace and quiet before your busy day begins. There are also other delivery services you can sign up for that will make your life a whole lot easier.
Fill Up Your Kindle
There is nothing more satisfying to some than a Kindle, filled with books by your favorite authors. Take an hour to indulge in filling up your Kindle so you have something to read with a click. It's the perfect thing to do in your downtime and, as already stated, reading is great for relieving stress. If you're the type who doesn't read on a Kindle and would prefer the feel of a real book in your hands, then take a little time out of your day to browse the local bookstore for new books. Sometimes that is enough to relieve stress and put some fun into your day. There's nothing like leaving a bookstore with an armful of new books to delve into, now is there? 
Invest in a Few Essential Oils
Essential oils have become extremely popular over the last few years when it comes to relieving stress. Purchase a few in your favorite scents, then lock yourself in the bathroom with a glass of wine, one of the new books you have bought, and a hot bath for a bit. You'll come out feeling much less stressed and relaxed enough to take on the next day. 
These are just a few items that you can purchase for yourself to reduce stress. Being a caregiver is a great thing to do, but you need to look after yourself as well as the people you love in the end.