With plenty of builders and homeowners focusing on environmentally friendly upgrades, the approach is currently receiving attention left, right, and center. It is for good reason too, since the practice mitigates the risks of climate change and ensures that we are leaving behind a healthy planet for future generations.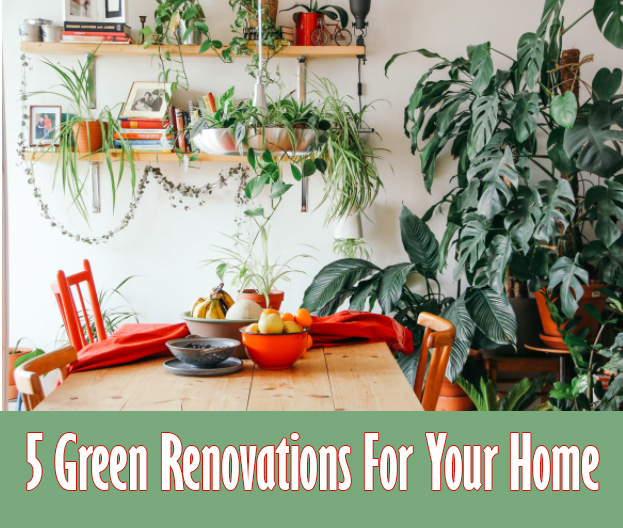 If you want your own legacy to be on the right path, making such changes to your home might be on your to-do list. To help you accomplish these goals, here are 5 green renovations for your home to make it an eco-friendly space. 
1. Get a Renewable Energy Solution
Whether you are looking for significant modifications or simple upgrades for your home, making environmentally friendly renovations call for one fundamental change. This relates to the type of energy you use to power your home and where its source comes from in the first place. 
By looking into solutions such as solar panels for your home, you can harness the power of renewable energy with all its benefits. With advantages such as lower energy costs and sustainable power, this renovation could benefit you and your family for years to come. You just need to install high quality panels to reap the full rewards of this technology.
2. Spruce It Up With Reclaimed Wood
Reclaimed wood is lumber that is retrieved from older structures and repurposed in furniture as well as building materials. This type of wood ensures that you don't have to cut down more forests just to add a touch of elegance and structure to your home. 
By purchasing reclaimed wood beams and planks, you can also benefit from this stunning lumber. You can then use it to build custom furniture or add breathtaking accents around different areas of your home. Since you can find different types of reclaimed wood, this practice also provides you with ideal flexibility. This ensures that you are able to abide by your rule of green renovations while also enhancing your home's aesthetic. 
3. Use Energy Efficient Devices
This is a quite basic yet necessary upgrade that makes its presence known whenever you are learning how to make your home more energy efficient. This practice provides you with devices that use less power than their typical counterparts. This reduces your bills and also utilizes a lower amount of resources.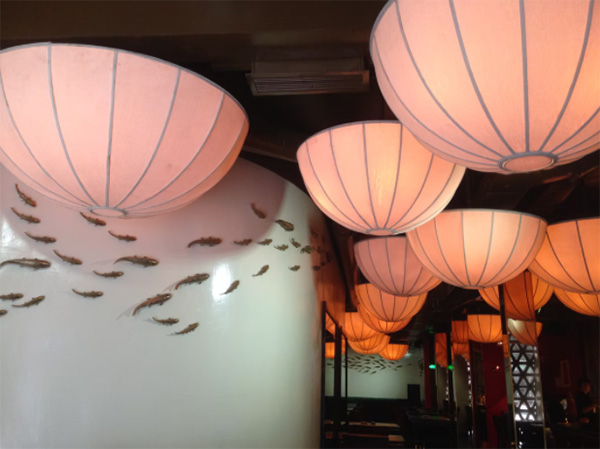 You can find plenty of devices that can improve your home's energy efficiency. But if you opt for smart home devices, you can also choose options such as a Wi-Fi bulb. This allows you to utilize environmentally friendly devices that you can control remotely through your smart home control system. This makes it an important, fun, and pocket-friendly upgrade in the long run. 
4. Develop a Gardening Space
When it comes to green renovations, perhaps nothing makes more sense than planting a literal garden in your home. This practice is especially soothing if you have a green thumb or feel blissful whenever you connect with nature. The best part? You don't need a lot of space for this dream to come true. 
Instead, you can use a smart garden kit to grow your own plants in a modern yet effective way. This gives you a highly appealing way to make green living a part of your home. At the same time, it delivers a visually remarkable upgrade that could be the center of conversation for your social circle. 
5. Create Breathtaking Views Through Windows
Energy efficient windows are all the rage in the real estate market. In fact, they are one of the key reasons why green homes have increased in value over the past few years. When installed in a part of your home that opens up to a beautiful view, these windows can make for a gorgeous addition to your home while decreasing your energy usage. 
This provides you with an excellent way to make your green renovations while also increasing the curb appeal of your home. With different types, sizes, and designs of window frames, you also have the ability to completely redo the look of your home. For added value, try to dress these windows up with automatic blinds. 
By keeping these tips in mind, you can make highly sought after upgrades that are just as practical as they are decorative. This provides you with the perfect balance between both functionality and aesthetic, while also attaining your goal of making greener upgrades to your home.