Whether you're thinking of freshening up the home you adore and plan to remain in, or want to spruce it up in advance of selling it, you can get results you'll love without spending a fortune.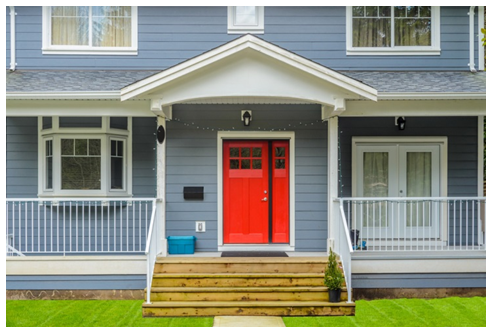 Houses show their age most dramatically in kitchens and bathrooms, and they're obviously the places where you might need or want to spend the most money, especially if you're replacing fixtures and appliances. But if a few bright and shiny rooms are going to make the rest of the place look left-behind, there are ways to make over the other rooms, too, without breaking the bank.
Any one of these options will breathe new life into a family room, bedroom, or other space:
Paint
It's a no-brainer that a fresh coat of paint livens up a room in no time flat. If you're refreshing the house to sell, stick to neutral colors that everyone can relate to. But if you're painting to please yourself, the sky's the limit. You can follow the rules you'll find in endless magazines and in resources online, or you can pick any color in the rainbow if it makes you feel good. If your choice turns out to be a total fail, you can paint right over it and know that at least you gave that yearning for fuchsia a try.
Beyond just reviving or changing the color, you can change the whole look of a room by painting a focal wall, adding contrasting trim to the woodwork, or highlighting a special architectural detail with paint in a lighter or darker shade or different hue entirely.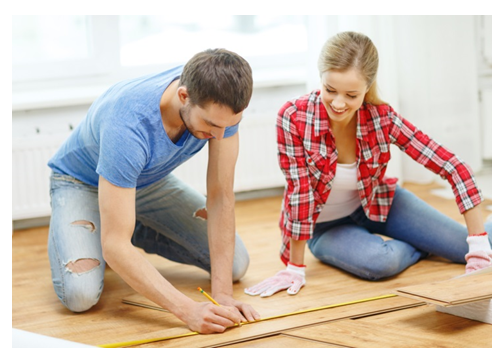 Floors
Instead of replacing worn carpeting with more of the same, consider installing a solid surface that will last for many years and look good the whole time. Laminate meets all these requirements, is friendly to kids and pets, and is gentle on your budget, too. Modern laminate flooring has come a long way from the first versions produced in the '80s. It now comes in an astounding range of colors and patterns that replicate every kind of wood you can imagine, in styles suitable for every decor scheme. Some laminates are even embossed with indented textures that feel just like the real thing underfoot.
The cost of laminate is lower than that of hardwood, and because it's harder than wood, it's more resistant to scratches. It doesn't need polishing or waxing, and cleans up with a damp mop. Like hardwood, though, if a plank is somehow damaged in use, it can be replaced easily. In fact, with a little instruction, you can install an entire laminate floor yourself.
Window Treatments
To give a room a quick facelift, bring the window treatments into the 21st century. Heavy draperies and deeply swagged valances drag a room down and keep out the light that brings life to a room. Home stores have vast selections of moderately-priced window coverings that you can install straight from the package or add your own decorative touches to. Fabric roll-up shades in solid colors or prints can be used alone or paired with simple curtain panels. Roman shades can be as fancy as you please and still be drawn up to let in the sunshine. Wide-slat wooden blinds are among the more costly options, but they mimic the look of the even more expensive plantation shutters, and they'll just about last forever.
Hardware
Door handles are the work horses of your house, and they do get worn over time. Even at that, you've probably never thought of replacing them. You may not have even realized that door knobs are now almost "vintage" and that lever handles have replaced them for most interior doors. Levers are much easier for children and older people to operate, and you'll find them more convenient, too, especially if your arms are full. A trip to the local big-box home or hardware store will open your eyes to the new choices available. Any handy person can DIY the installation.
While you're at it, replace switch plates and drawer pulls that have seen better days. You can swap them out for standard varieties, or you can go a step further and think of them as the jewelry of your house and go for decorative styles.
Don't Forget the Front Door
The front door is where it all begins, and painting it a welcoming color is a surefire way to brighten the house as well as the spirits of everyone entering it. Pick cheerful cherry red, glossy lemon yellow, or the blue of the deep ocean or a tropical lagoon. New hardware on the door will brighten it up, too. A shiny brass knocker or handle and kick plate will dress up the house and say "come on in!"