Phablets are still in their infancy with less than a decade of history behind them. According to PCMag, the first phablet with a 5-inch screen was the Dell Streak introduced in 2010. However, Samsung put phablets on the map with the popular Galaxy Note followed soon after with the iPhone 6 Plus. Fortunately, the short history of the beloved phablet doesn't mean it hasn't rapidly evolved and surpassed our technological expectations. Today's phablets come with unparalleled screens and display with enough room to watch movies and share graphics with unbelievable clarity and quality.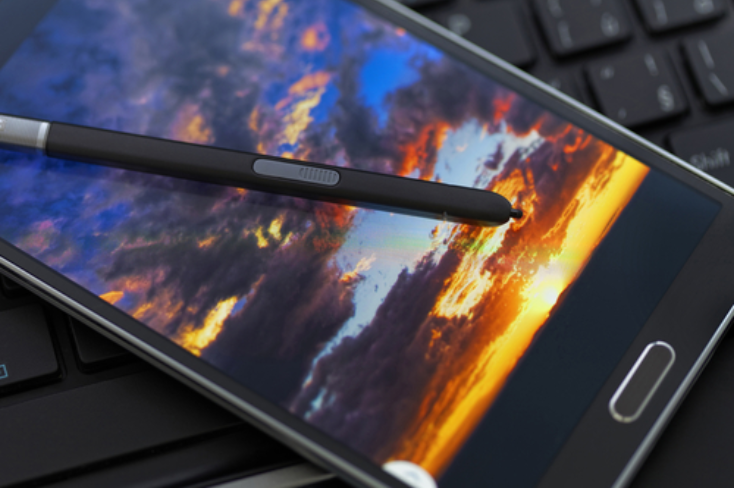 The question isn't whether or not to buy a phablet, but which one to get. There are plenty of options in 2018 ranging in screen size and display. Here are five of the top phablets you can snag for 2018.
Samsung Galaxy S8 plus
With a 6.2-inch QHD display on the world's first Infinity Screen, the Samsung Galaxy S8 plus features a display that stretches from edge to edge. It offers plenty of room on your screen to consume all the media you want and works efficiently, but there are also lots of touches the Samsung Galaxy S8 plus offers tech-savvy consumers. For starters, it comes with dual-pixel technology that enhances the quality of the photos its 12MP rear-facing camera and is water resistant so your tablet isn't out of commission from a splash or dunk. Samsung also employs facial recognition in its Galaxy S8 plus that you can unlock with just a look to keep your phablet ready to go at a moment's notice.
iPhone X
A gorgeous OLED screen put the iPhone X on the map with a rare telephoto camera that can handle low light like a pro with a front camera that's ready for selfie-with travel photos. Like the Samsung Galaxy S8 plus, the iPhone X comes outfitted with facial recognition technology and a long-lasting battery. The iPhone X doesn't fare as well on the durability end of the spectrum and is known for shattering easier than its counterparts. But with the help of a quality case, consumers can still enjoy the sleek design and oversized screen of the iPhone X.
Huawei Mate 10
Huawei Mate 10 made a splash in the U.S. market with "Wonder Woman" actress Gal Gadot as its official badass brand ambassador. But the Huawei Mate phablet really made headlines when AT&T declined to carry the phone, but that didn't stop it from getting sparkling reviews. The Huawei Mate 10 comes with a quality camera and sleek design, though it lacks the waterproofing many smartphone users come to expect from new releases. The efficient snapper lens and glass black and metal frame offering design-savvy durability make up for its lack of waterproofing.
Google Pixel 2 XL
Google gets in on the phablet race with the Pixel 2 XL with a slim bezel and OLED display. Entertainment aficionados will love the high-definition stereo speakers and high-resolution displays to watch their favorite movies and videos on the go. It also comes with a super fast-charging battery that goes from zero to seven hours of battery charge in just 15 minutes. The quick charge is coupled with the latest Qualcomm Snapdragon 835 process for high-performance ability whether you're showing off business presentations or watching a movie.
ZTE Max XL
Outfitted with a 6-inch touchscreen display and durable Gorilla Glass, the ZTE Max XL stands-up to its competitors with sparkling video and photos. Share your favorite media with friends and family, or snap photos on your next vacation with a 13M rear-facing camera and 5MP front-facing camera for selfie addicts. And although the ZTE doesn't come with facial recognition software, a fingerprint sensor that protects your phone wherever you are.
Whichever phablet you buy, put it to good use and take advantage of their oversized and ridiculously sleek displays to make it your new favorite gadget for 2018.