In the unpredictable economy of the 2020s, it's more complicated than ever for single parents to stay on solid financial ground. Moms who are raising kids need to build long-term security from the very beginning. Fortunately, there are numerous ways to bridge the gap between survival and success. Working parents who invest in the stock market can assemble a portfolio of securities that deliver excellent results.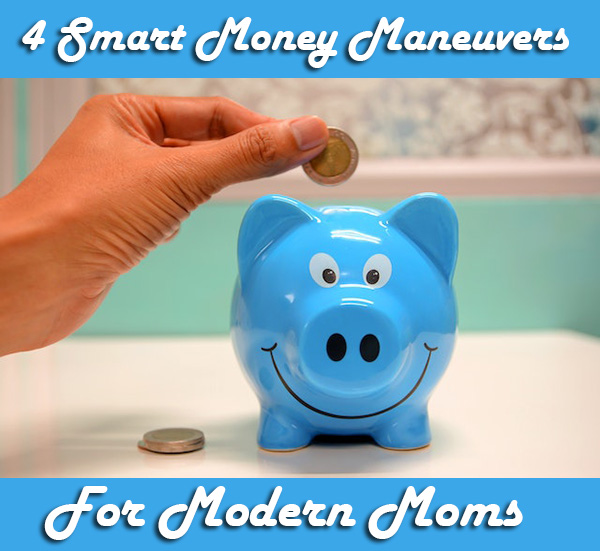 Another wise move is to refinance student loans to reduce payments and have more money available each month. Moms who get rid of high-interest credit card debt do themselves a favor by minimizing the financial impact of short-term borrowing. Women who start small businesses on the side can bolster their income and save even more. Here are pertinent details about the most effective money strategies for today's busy mothers. 
Refinance College Loans
If you still owe money on education loans, refinancing the old debt is a quick and painless way to reduce monthly expenses. Working women who choose student loan refinancing with NaviRefi can not only cut monthly bills but get a whole new loan agreement. For most who go this route, that translates to more favorable terms, longer repayment periods, and other advantages. The beauty of the process is that borrowers get a fresh start because they can combine as many old loans as they like into a single, brand-new agreement. Note that the monthly payment reduction is an instant perk that delivers money-related relief for moms who need a reliable way to improve cash flow and keep more of their hard-earned pay.
Consider Dividend Aristocrat Stocks
When assembling a securities portfolio, explore dividend aristocrat stocks for long-term appreciation. The shares are issued by companies that have paid regular dividends, without interruption, for more than 25 years. Nearly all are blue-chip shares of well-known global corporations. There's no need to take the payouts. Instead, inform your online broker that you want to reinvest all dividends into additional shares.
Start a Micro Business
Try your hand at starting a small online business. There are hundreds of choices that require little or no initial investment. Consider reselling consumer goods, offering consulting services, creating content for blogs, or preparing personal income tax returns. Search job platforms that can help match applicants with opportunities.
Banish High-Interest Debt (HID)
High-interest debt is called that for a good reason, and not just because the letters form a convenient acronym. The irony is that those who carry balances on high-interest cards don't always see the long-term damage that comes with the outsize rates. The monthly expense is hidden because lenders roll it into the minimum required payments. But HID is dangerous whether you recognize the damage.
If your plastic rectangles are creating a hole in the monthly budget, get busy paying them down as quickly as you can. Then, switch to another institution's card that comes with reasonable interest charges. Most working mothers prefer to have at least one credit card, but the wisest choice is one that offers plenty of perks and average expenses in the form of interest, late fees, and penalties.