I think the ideal work setting is one where you can make money without ever walking out your front door. It's certainly been the dream of thousands of people over the years. No matter how much you love your job, it's tough to wake up early, rush to get kids ready for school, and then hit the road to endure rush hour traffic. I think we can all agree – getting paid while you sit at home and work in your PJs sounds much more appealing.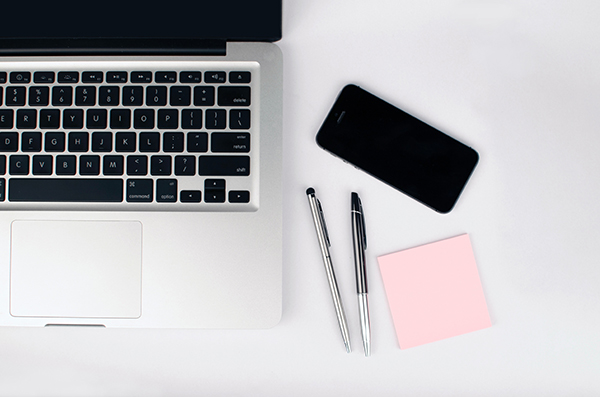 For more and more people, that dream is becoming a reality. Remote.co reported that 23% of workers did at least some of their job remotely. That number was just 19% in 2003. By 2020, more than a quarter of the world's population could be skipping the office entirely.
If you're looking to get in on this trend, know that you stand to be a much happier person, but you've got a tough road ahead. This is especially true if you're looking to start a work-at-home business. There are many sacrifices you'll have to make, and a high risk of failure to overcome. But if you succeed, you'll be part of that growing number who have a wonderful career you can sustain from the comfort of your couch.
To help you get started, here are four essentials that you will NEED in order to get your work-at-home business off to a GREAT start.
1.   A Solid Business Plan
Before you do anything else, you need to draft your business plan. This will be your how-to guide for starting and running your business. It should cover your benchmarks to reach 2, 5, and 10 years in business, at a minimum. Though you can customize your plan to your liking, Quickbooks recommends you include the following seven elements, and I agree with them:
Executive Summary – Your "elevator pitch" for your business
Business Description – A summary of what your company does, including your mission statement.
Market Analysis – A study of current market trends; specifically, how your competitors are doing
Organization and Management – An outline of who your key people are and what their responsibilities include. You should include their qualifications for the position as well.
Sales Strategy – How you plan to generate revenue
Funding Requirements – How you'll fund your startup
Financial Projections – How much money you plan to make within a given time, usually by quarter and year
2.   A Thorough Understanding of Your Target Customers
One of the biggest mistakes new businesses (and even veteran businesses) make is that they just open up their doors and pray someone will show up. That's a great way to waste money and get your business shut down.
Before you open your business, there two key aspects about your target customers you need to know.
What They Value
When I say value, I don't just mean what kind of price they put on goods and services. I mean what do they hope to get out of using your business? Saving money? Industry expertise? Higher quality? Quicker delivery?
It's essential that you know your customers value, and address them with both your services and marketing content (which we'll address later).
How They Shop
Depending on your market, how your audience tends to shop will play a big part in how you run your business. Some people like to take their time and thoroughly research a product. Others want to see just a few key pieces of info before they commit to buying.
3.   A Well-Crafted Website
In this day and age, it's all but impossible to start a successful business without an online presence. This is especially true if your business will be work-at-home exclusively. You need a website that speaks to the same high quality that you want your business to represent.
At a minimum, your website needs to:
Talk about your business, your values, and your mission
Be easy to navigate
Be easy to read and understand
Be Compelling
Have a search function and FAQ pages
Have easy-to-find contact information
Feature your company logo
Additionally, your website needs a compelling domain name that's easy to spell and remember. Registering a domain is simple to do, and it's the first critical step to launch a compelling website.
4.   A Marketing Budget and Plan
If people don't know your business exists, they're not going to find you. Marketing is how you get the word out about your business and convince people to buy from you. If you've done a thorough analysis of your customers, as we talked about before, it will make developing your marketing plan much easier. If you already know what they value and how they shop, you can create compelling copy that converts browsers into devoted customers.
Don't limit yourself to just your website for marketing either. There are other great venues that you can use to engage your customers that include:
Social media
TV Ads
Online forums
Booths at trade shows
Blogs
Email campaigns and newsletters
Online and offline marketing efforts go hand in hand. While you're running ads on Google and Facebook, you should also invest in attractive custom packaging that encourages impulse purchases, participate in local promotional events, and generate more word-of-mouth referrals. Doing these will better help spread the word about your business and products or services.