To lovers of TV, the 21st century has ushered in something of a new Golden Age of television, spawning some of the most beloved and critically acclaimed shows to ever grace the small screen. Especially as ways of watching television has expanded to include DVD/Blu-ray, streaming, and DVR, the high quality within television programmes coupled with the freedom to watch whenever it's most convenient has seen an ongoing blossoming of creativity that — even though "Mad Men" recently wrapped up its run — shows no signs of slowing.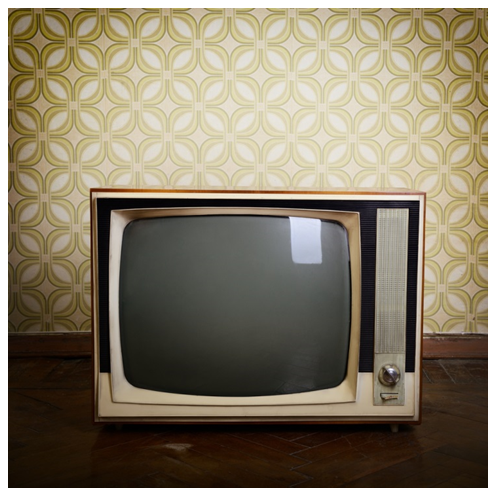 Whether you already unabashedly love TV or you're just now realising what a vehicle of great storytelling it can be, here are six of the 21st century's best TV shows, so far.
1. "Offspring"
The much revered and multiple-award winning comedy/drama premiered on Australia's Network Ten back in August of 2010. Centred around the life and work of obstetrician Nina Proudman and her family, "Offspring" is a gripping family drama that's interspersed with graphic animation, fantasy, and flashbacks, which makes, all in all, for a continually surprising and satisfying viewing experience.
Life-affirming and chaotic, the show is a celebration of the difficulties of modern life and the need for love and support in the midst of it. Unfortunately for fans, however, the series was cancelled after five seasons, and while there have been talks by the creators of moving it to another network, so far, lovers of the show will have to content themselves with watching the series on DVD.
2. "Firefly"
A science-fiction television show that could more accurately be described as a space western or intergalactic cowboy drama, Joss Whedon's ("Buffy the Vampire Slayer," "The Avengers") Firefly survived for barely one season before it got the network ax, but it has developed a cult following since. Set 500 years in the future, the crew of loving and renegade bandits live on a small spaceship together and bounce around the edges of the galaxy in an attempt to survive and steer clear of the ever-encroaching reach of the Alliance.
3. "Game of Thrones"
Based on Georg R.R. Martin's massive fantasy series, titled "A Song of Ice and Fire," "Game of Thrones" is a far-reaching tale of power and struggle between warring families set in the mythical land of Westeros. Violent, shocking, rich with complex characters and lore, "Game of Thrones" is one of the most epic and expansive stories and casts to ever come to the small screen. It's currently in its fifth season, and it enjoys one of the largest and most diverse audience in HBO's history with fans and devotees around the world.
4. "Arrested Development"
A beloved comedy that was sadly initially cancelled after three brilliant and critically acclaimed seasons, "Arrest Development" tells the story of the Bluth family, a highly dysfunctional, spoiled, and hilarious clan whose devotion to their own individual desires and goals is only occasionally on par with their devotion to one another. The ensemble cast that includes Michael Cera, Will Arnett, Jason Bateman, Portia de Rossi, and David Cross among other notables, showed a chemistry that is still unrivalled in comedy. Netflix brought the show back in 2013 for a fourth season and a fifth season is in the works.
5. "Mad Men"
A show as much about style as it is about storylines and characters, "Mad Men" is one of the most highly regarded TV shows of all time. Set during the 1960s in the U.S. and starring Jon Hamm as the mysterious, womanising, and talented Don Draper, the series is about one of New York City's most prominent advertising agencies and the men and women who work there. Themes of women in the workplace, manhood, civil unrest, and more resound throughout the series, but it's the individual paths of each character coupled with the stunningly beautiful and nostalgic world in which they reside that makes "Mad Men" so effective.
6. "Parks and Recreation"
One of the more tender television shows in recent memory, "Parks and Recreation" follows the antics and efforts of Leslie Knope, played by comedian Amy Poehler, and a handful of other lower-level government employees, who along with their quirky staffs, seek to make their small Indiana town a better place. Started by the people behind the U.S. edition of "The Office," "Parks and Rec" made use of the same mockumentary style of storytelling and it gave the show an air of gentle and believable reality.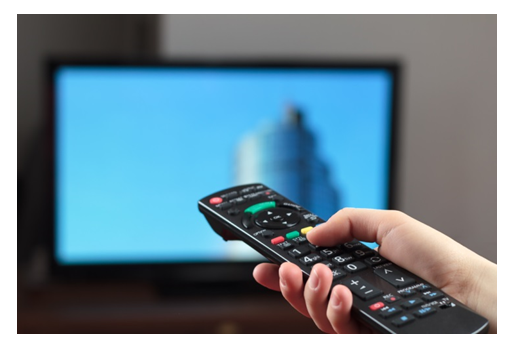 Whether you love comedy, fantasy, or drama, the 21st century has brought about a welcome return to excellent TV shows from around the world. There are plenty more that didn't make this list that are excellent and deserve a strong audience.