Whether your whole family is making the switch to a plant based lifestyle or you simply want to share the joy of your own vegan living at your next mealtime, there are so many delicious plant based recipes that you can make for the whole family. Whether you have picky eaters, junk food lovers or family members who are simple to please in your household, there's a vegan recipe for everyone.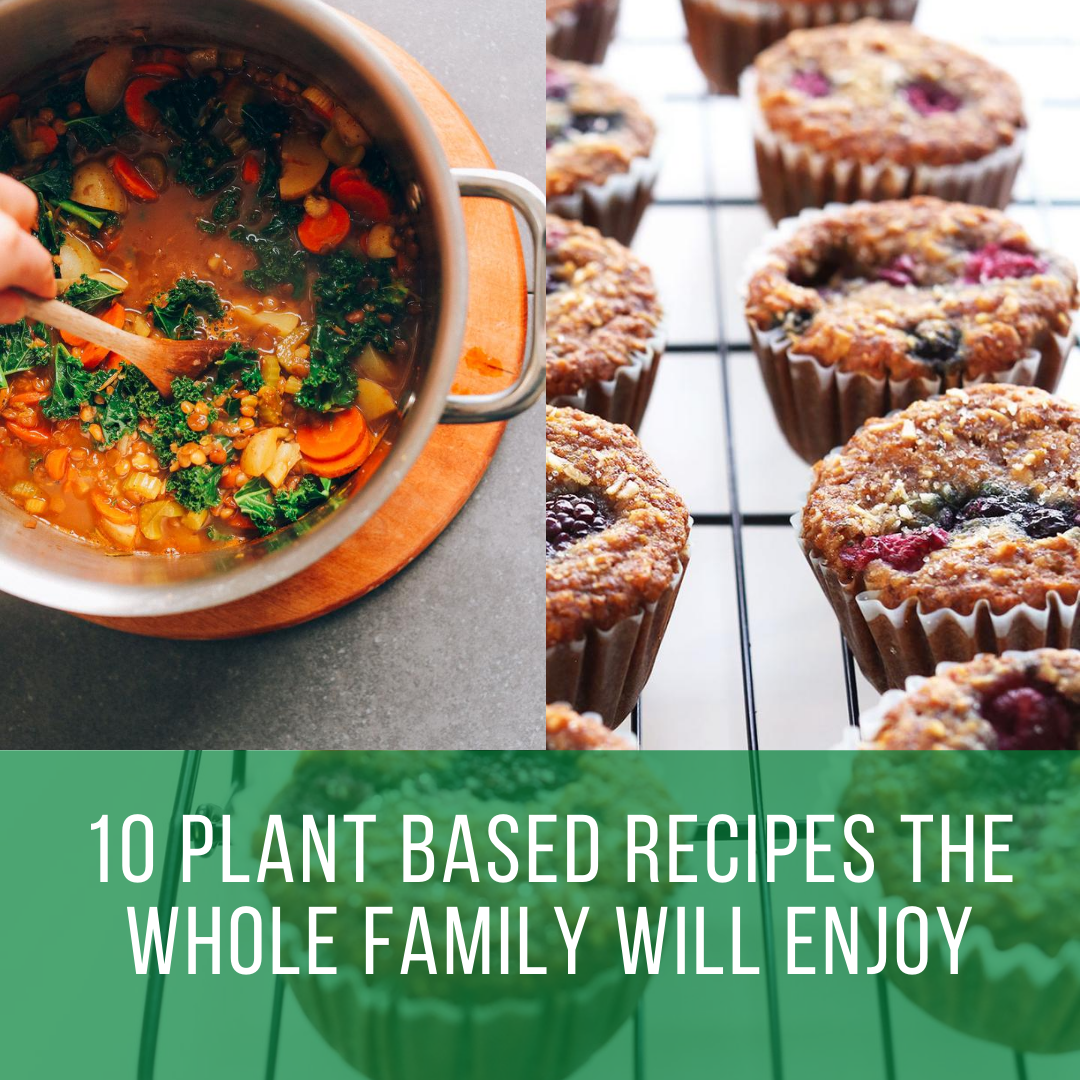 If your kids aren't the biggest veggie lovers, you can whip up any number of delicious dishes that hide the vegetables well — or maybe just serve as a little comfort food kick. From the healthy to the mega-indulgent, plant based food can measure up to expectations like no other. All you have to do is see what strikes your fancy and get cooking. 
If you're on the hunt for something hearty and flavorful that won't take too much cleanup, this lentil soup might be the perfect recipe for you. One pot soups are perfect for nights where you want to cook but aren't too keen on clean up. Lentils are are delicious and filling, which is perfect for a warm and cozy dinner for the family. 
This sandwich is a vegan take on a tasty classic. Perfect for lunch or a quick dinner, the portobello mushroom gives a meaty, savory bite while still remaining flavorful and crisp. This sandwich is also a great option for packed lunches, both for the kids at school or for you at work.
Black bean burgers are a staple for so many vegans, and the teriyaki brings a brand new flavor that makes for an excellent pairing. If you're trying to get your family into black bean burgers, or simply want to switch it up, these burgers are the perfect step. Stack them with mushrooms, lettuce and tomatoes for the full impact of all the magnificent flavor.
Yes, regular fries are vegan, but these zucchini fries are a bit more interesting to snack on. These fries work perfectly as an appetizer or a side, primed to give you the finger food fix you're craving. Zucchini is flavorful and unique, and the french fry likeness will draw the kids right in.
This plant based mac and cheese is perfect to please the kids and also hit the spot for all the grownups in the house looking for a bit of a treat. Everyone needs some comfort food now and then, but it's totally possible — and absolutely delicious — to veganize the classic household favorites. If you're looking to load it up, pack in some broccoli or tempeh bacon.
While these muffins work as a dessert treat or on the go snack, they also make a perfect breakfast. Just like one pot recipes, these one bowl muffins are minimal in the cleanup department, perfect for a busy day where you still want to get baking. With the tart berries and the sweet coconut, these vegan delights will have the whole family wanting more before the first batch is gone.
If you're looking for a delicious Italian inspired dish to serve up, this creamy pasta is the perfect for a filling, decadent dinner. The kids will love the creamy pasta, not to mention the veggies bursting with flavor in each bite. This lemon basil pasta is perfect for all pasta lovers, especially if you're missing creamy sauces in your vegan cooking.
Peanut butter and jelly is a well loved classic, and these blondies turn those ingredients into a yummy dessert. These bites of deliciousness hit the spot for any fan of peanut butter cookies or blondies, with a little extra kick. While these blondies are perfect for kids, they also work perfectly as a hit party dish or simply a fun treat for the whole household.
Black bean burgers are the star veggie burger for most vegans, but there are so many plant based protein sources that make for great veggie burgers — including chickpeas. These chickpea burgers are perfect if your family is filled with burger lovers and you're looking to mix it up. Top them with dark greens or even eat them in lettuce wraps for a bit of extra crunch.
This simple yet flavorful stir fry recipe is delicious and great for the whole family. From the hearty tofu to the yummy vegetables, this mix would do wonders served over your choice of rice or grain. You can even sub out the veggies for your family's personal favorites to make it even more of a hit in your household.
When it comes to cooking plant based for the family, there are so many glorious options. No matter your kids' picky preferences or your wild, flavorful ideas, there's always something new to try that will satisfy the table. Which plant powered meals are you itching to cook?