Looking to enter some giveaways online? Below you will find Mom's Ongoing Giveaway Linky is where you can find giveaways to enter and also add your own!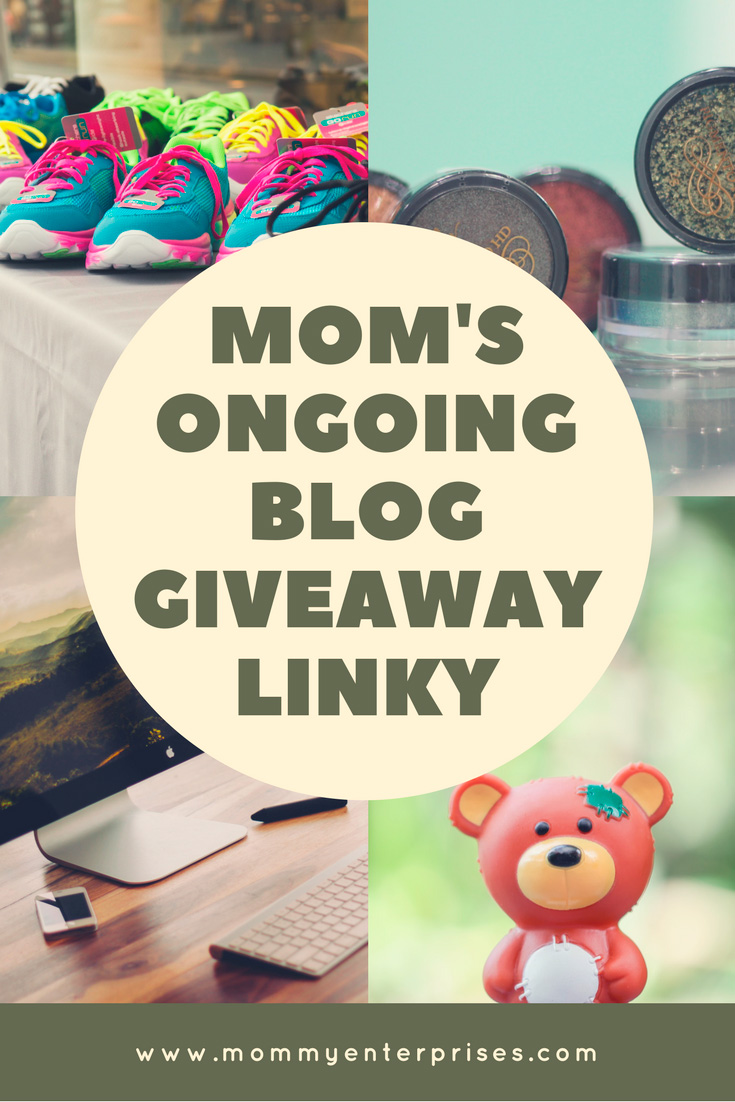 Mom's Ongoing Blog Giveaway Linky
To add your giveaway to this linky please follow these simple rules:
Add the direct link to your giveaway
Include the PRIZE, where the giveaway is open to (US, CAN, WW) and the end date.  Example:              $25 Visa Gift Card – US – 04/30
Please post blog giveaways only. Other giveaways will be removed as well as giveaways that have expired.