Father's Day is next week on June 20th and Entenmann's® Donuts is hosting their first-ever Entemann's® Donuts "EntenMAN of The Year Father's Day Contest" to celebrate anyone who has made a fatherly impact on your life (male or female) – whether a Dad, coach, teacher or other – in time for Father's Day! If your dad loves donuts and Daytona racing, you will want to keep scrolling…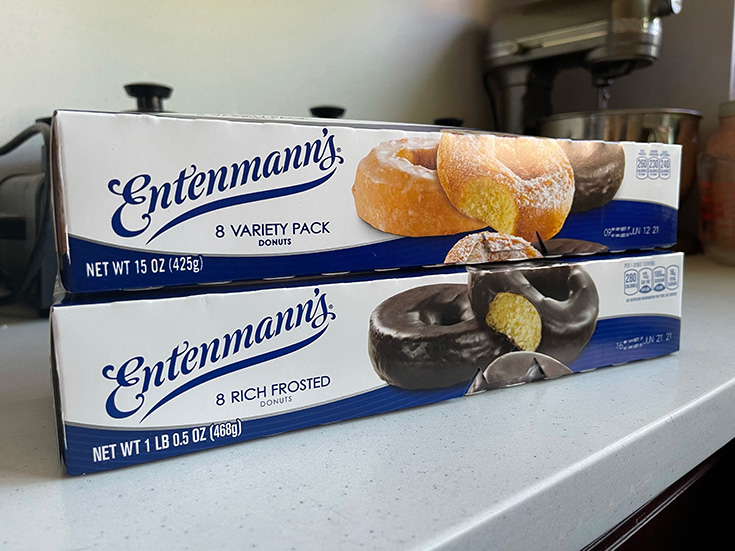 The grand prize winner will WIN the EntenMAN of the Year" title and will receive FREE Entenmann's® Donuts for a year and a VIP all-expenses-paid Race Trip package to attend races in Daytona, Florida, scheduled to take place in February 2022. The nominee with the second highest score will be deemed the First Prize winner and will receive free Entenmann's® Donuts for a year in addition to a race-used, Entenmann's-autographed driver fire suit. The remaining finalists and nominators of each of the five finalists will all receive free Entenmann's® Donuts for a year.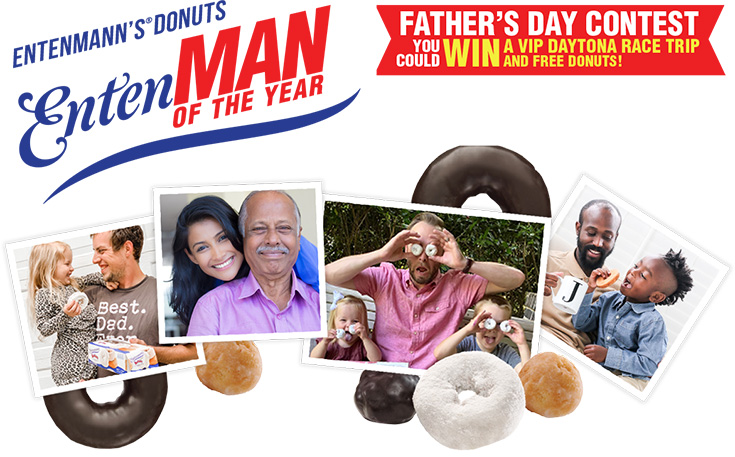 If you have someone that you would love to nominate, you can visit to submit your nomination by June 21st to qualify at: www.entenmanoftheyear.com
Does your family LOVE the Entenmann's products like mine? If you haven't tried the donuts, you MUST grab a box when you see them. You might want to grab a couple because these sure went FAST at my house.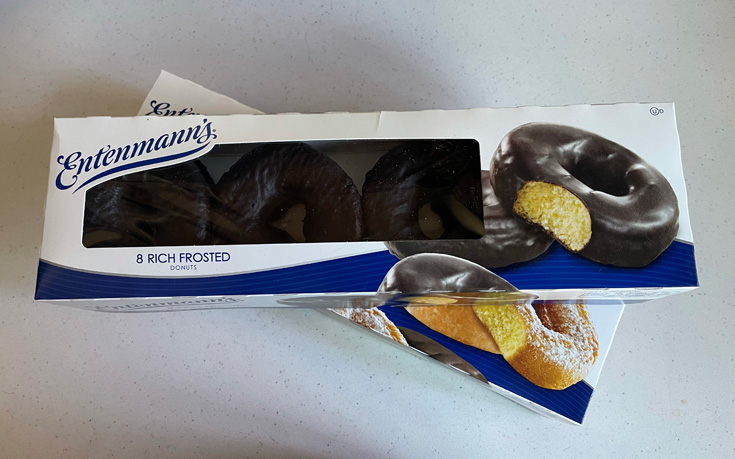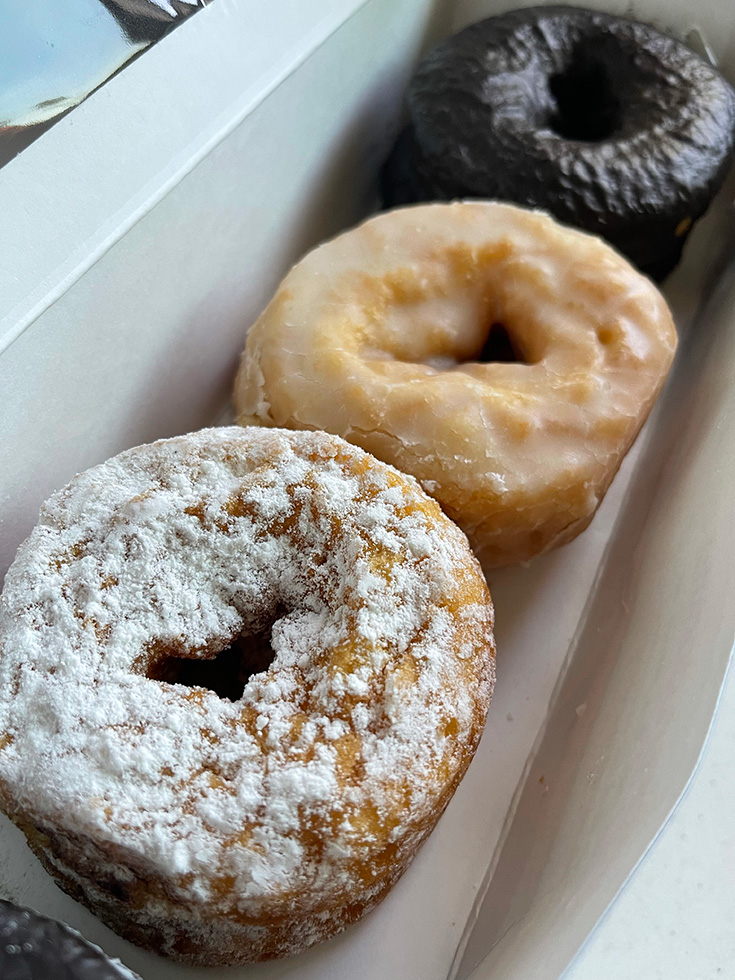 Entenmann's Prize Pack Giveaway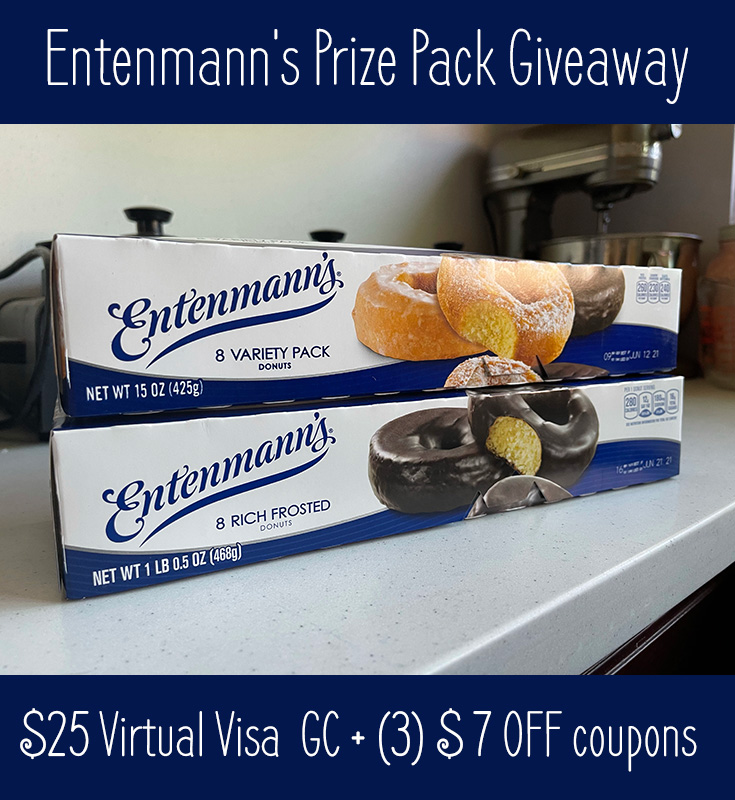 This month I am also hosting a giveaway for Entenmann's! One of my LUCKY readers is going to WIN a prize package that includes a $25 virtual Visa gift card and three (3) coupons for up to $7.00 off the purchase of Entenmann's® products.