This year has definitely been a year that we all will remember! Even though the times have been a little crazy with all that we have been given, we still must continue sharing those special times with our family and friends like enjoying a good meal on Thanksgiving which many of us look forward to each year. If you have a Raley's near, you can relax because you can get the PERFECT holiday feast without all the work.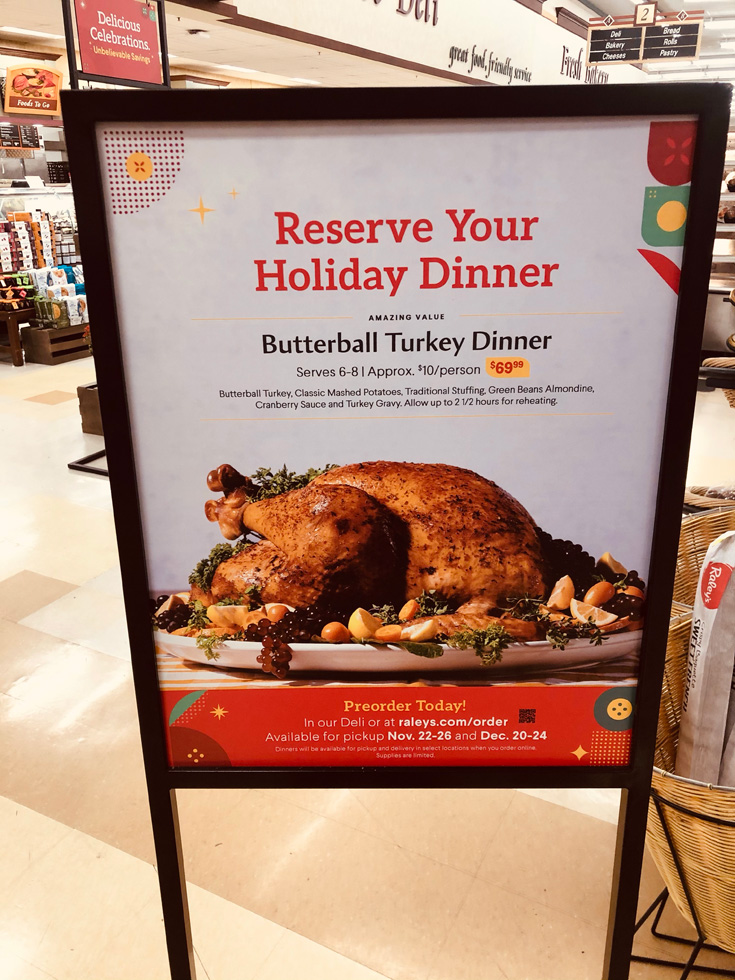 If you don't feel like cooking this year, Raley's has complete holidays meals that have been created by their Executive Chef that you can heat-and-eat that allows you to prepare a feast for your family without having to spend too much time in the kitchen. These meals can be pre-ordered, picked up and heated which can definitely SAVE you time, all at a fair price.
Last Friday I had the opportunity to pickup one of these meals that Raley's has put together for the holidays. I received their Butterball Turkey Dinner that you can get for only $69.99 that includes a Butterball Turkey, Classic Mashed Potatoes, Traditional Stuffing, Turkey Gravy, Cranberry Sauce and Green Beans Almondine.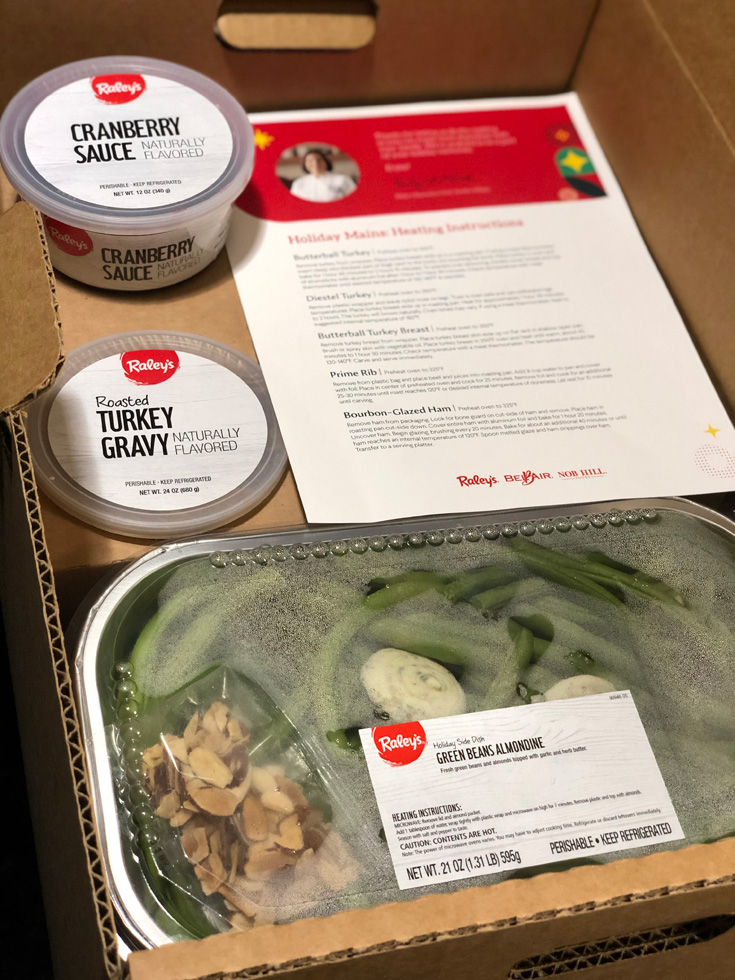 On Sunday I decided it was the day to prepare my pre-holiday feast.  My family knew that I picked up a meal from Raley's but what they did not know was that the turkey was pre-cooked which was going to save me time. While I was preparing the meal, I was really looking forward to hearing their reactions since I wasn't the one giving the turkey all it's flavors this time.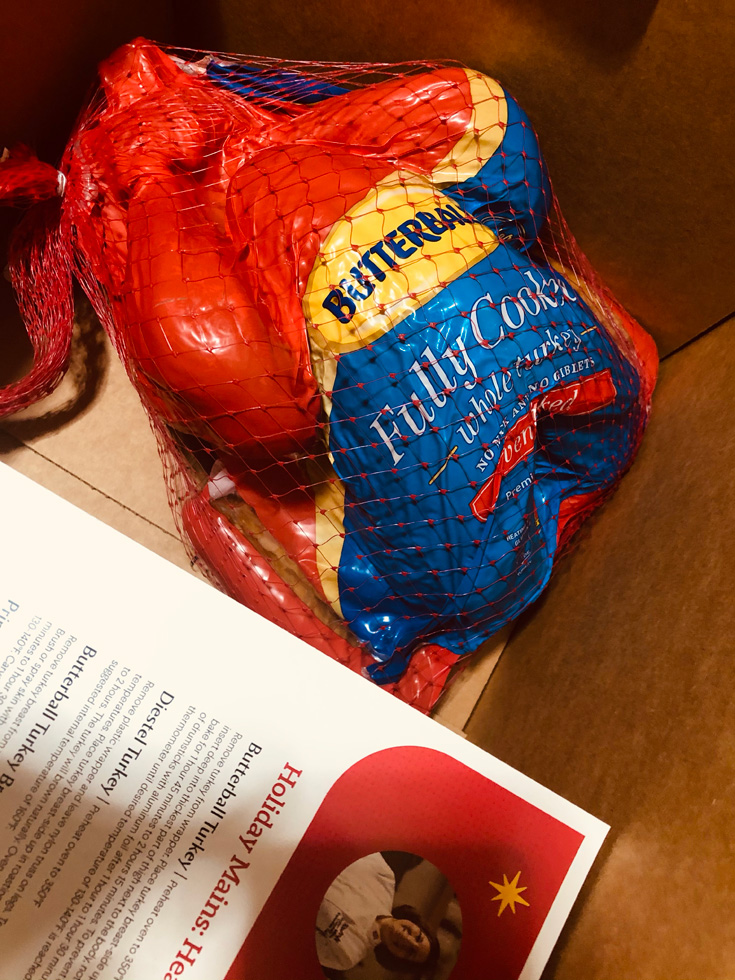 What I like is that this holiday meal from Raley's comes with the perfect side dishes for my family. I can't have a Thanksgiving dinner without mashed potatoes and gravy so this was the one side dish that I was really looking forward to trying with this meal, along with the stuffing, green beans and cranberry sauce.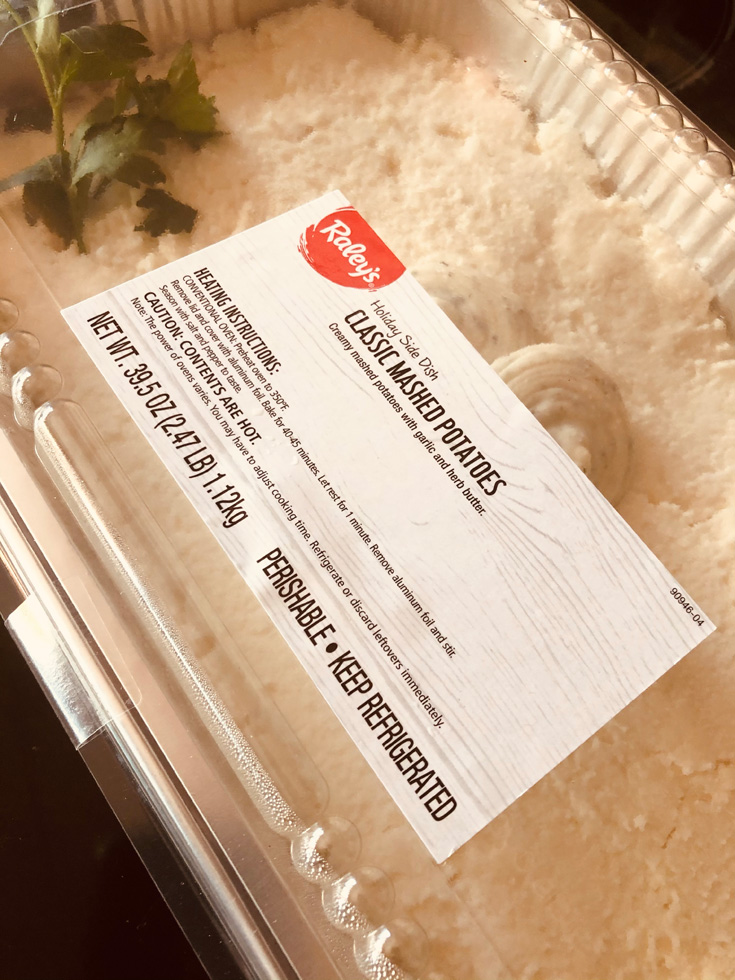 The turkey only takes about 90 minutes to re-heat and it's ready to carve and eat! This was the first time heating up a pre-cooked turkey and it definitely won't be my last. Not only did I save time in the kitchen, the turkey was DELICIOUS and my family wouldn't stop talking about how good it was and how I should get this again for Thanksgiving.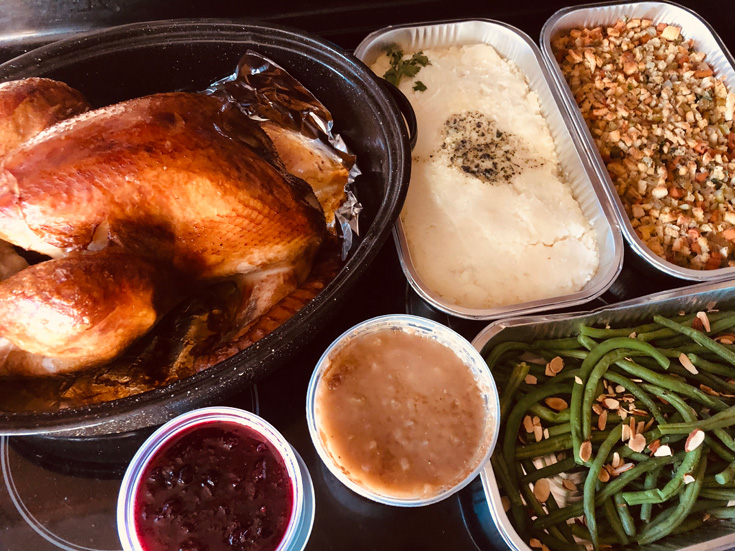 This is just one of the meals that you can pre-order for Thanksgiving! Raley's is offering 4 different meals that will be available for convenient store pickup from Nov 22 – Nov 26 that include:
Butterball Turkey Dinner ($69.99, Serves 6-8) – includes classic mashed potatoes, traditional stuffing, turkey gravy, cranberry sauce and green beans almondine
Diestel Turkey Dinner ($119.99, Serves 6-8) – includes classic mashed potatoes, sweet potatoes gratin, cranberry sauce, traditional stuffing, turkey gravy, soft potato rolls and baby broccoli
Butterball Turkey Breast Dinner ($49.99, Serves 2-4) – includes classic mashed potatoes, cranberry sauce, turkey gravy and green beans almondine
Bourbon-Glazed Ham Dinner ($69.99, Serves 6-8) – includes scalloped potatoes, honey-glazed carrots, sweet potatoes gratin and green beans almondine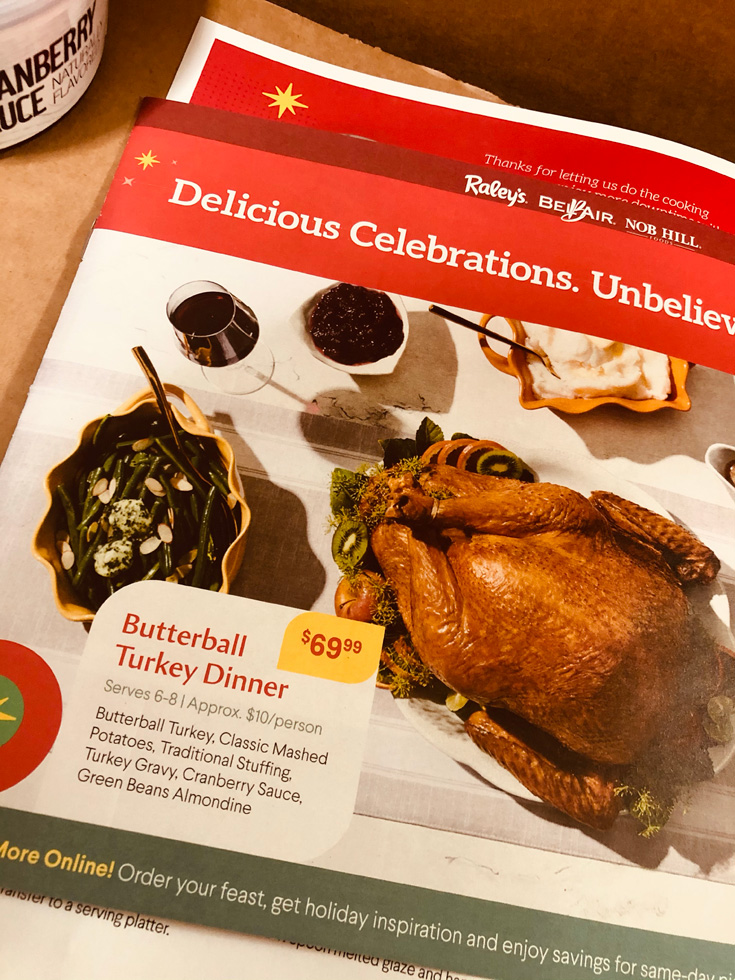 If you want to cook but still want to save some time in the kitchen this year, Raley's also offers the sides and mains a la carte to give you the ability to build your own holiday meal. Here is what you can buy at Raley'a a al carte:
Pre-Cooked Butterball Turkey (10-12 lbs): $34.99
Pre-Cooked Diestel Turkey (10-12 lbs): $59.99
Bourbon Pineapple Glazed Ham (7-9 lbs): $34.99
Pre-Cooked Butterball Turkey Breast (4-6 lbs): $24.99
Classic Mashed Potatoes (Serves 6-8): $12.99
Scalloped Potatoes (Serves 6-8): $12.99
The Butterball Turkey Breast Dinner is available for Thanksgiving only, but the other two turkey dinners and the ham dinner are going to both be available for pickup December 20 – 24 as well! They are also going to have a Prime Rib Dinner for $89.99 that serves 5-6 that you can pickup for Christmas too! For more information on these holiday meals, visit: raleys.com/holiday