This post is sponsored by The National Frozen & Refrigerated Foods Association (NFRA). All opinions are my own. For more inspiration during #FrozenFoodMonth, be sure to check out delicious ideas from NFRA at EasyHomeMeals.com #MFFM2020
Dinner is something that I am usually in charge of figuring out every night. Sometimes it can be a little annoying trying to think of something that my family will all want to eat. There are nights when I make dinner from scratch, but there are many nights each month that I look forward to getting some help from InnovAsian. They make dinner EASY when time isn't something I have a whole lot of.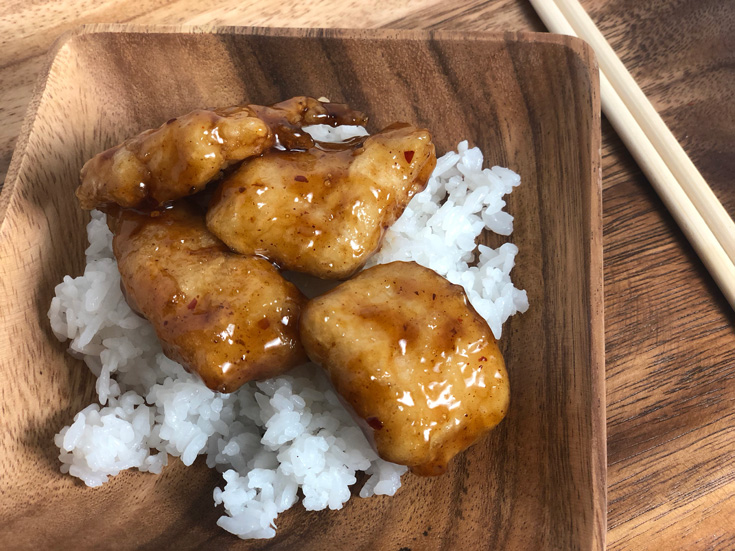 One of my fav's is the InnovAsian General Tso's Chicken on the evenings when I am craving spicy. I like this chicken on top of some of the InnovAsian Sticky White Rice. I  LOVE sticky white rice! My son and I am are the fans of the white rice but they also make chicken and vegetable fried rice too which I like to keep on hand too!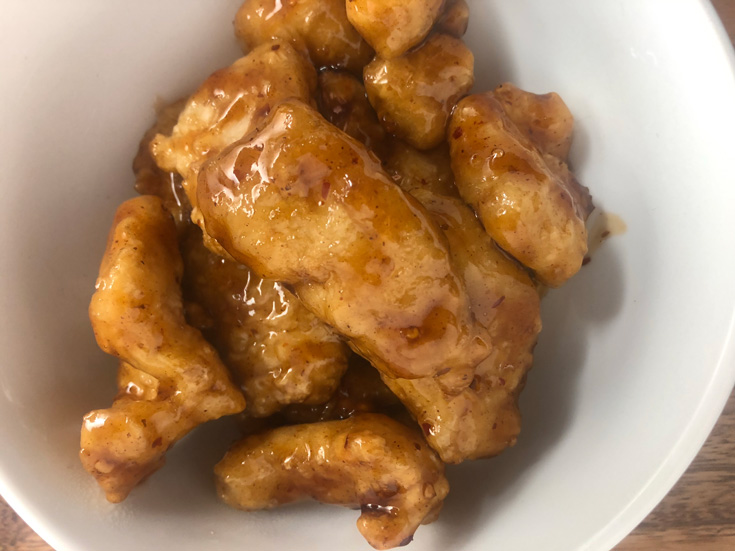 The General TSO's Chicken is lightly battered tempura chicken breast with delicious Asian sauces that bring high quality food and diversity to your everyday routine. I think the sauce that comes with it tastes amazing! I recommend cooking it in the oven and once it is done, toss the chicken and the sauce in a hot skillet to coat all the pieces perfectly.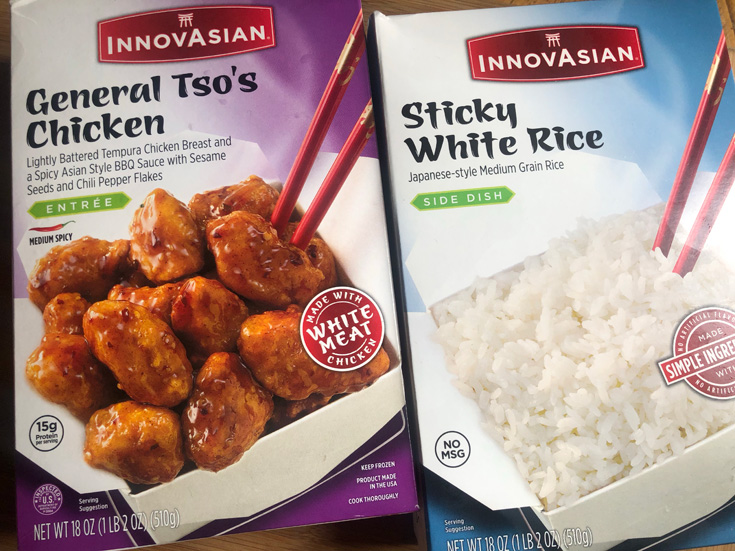 Another one of my absolute favorites is the InnovAsian Chicken Potstickers. I like to make these as an appetizer. Sometimes I just make these without making any of the other products.  This is one of the InnovAsian products that my whole family LOVES so I always make sure to buy at least a couple boxes to make sure there is enough plus more!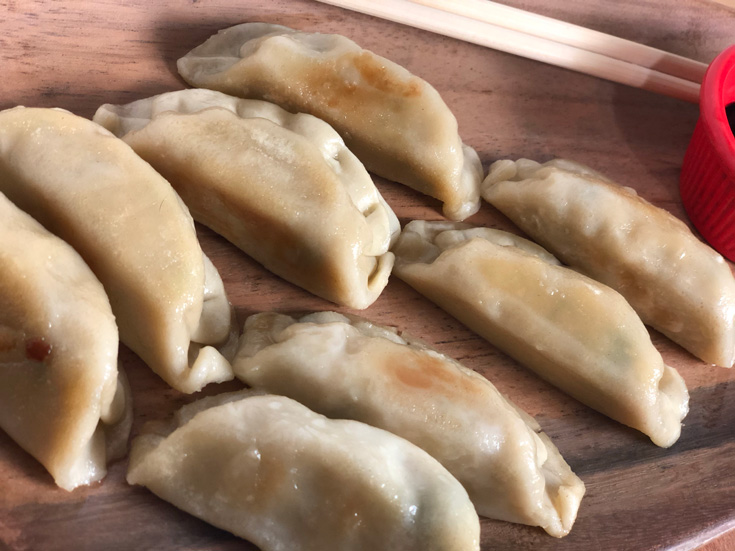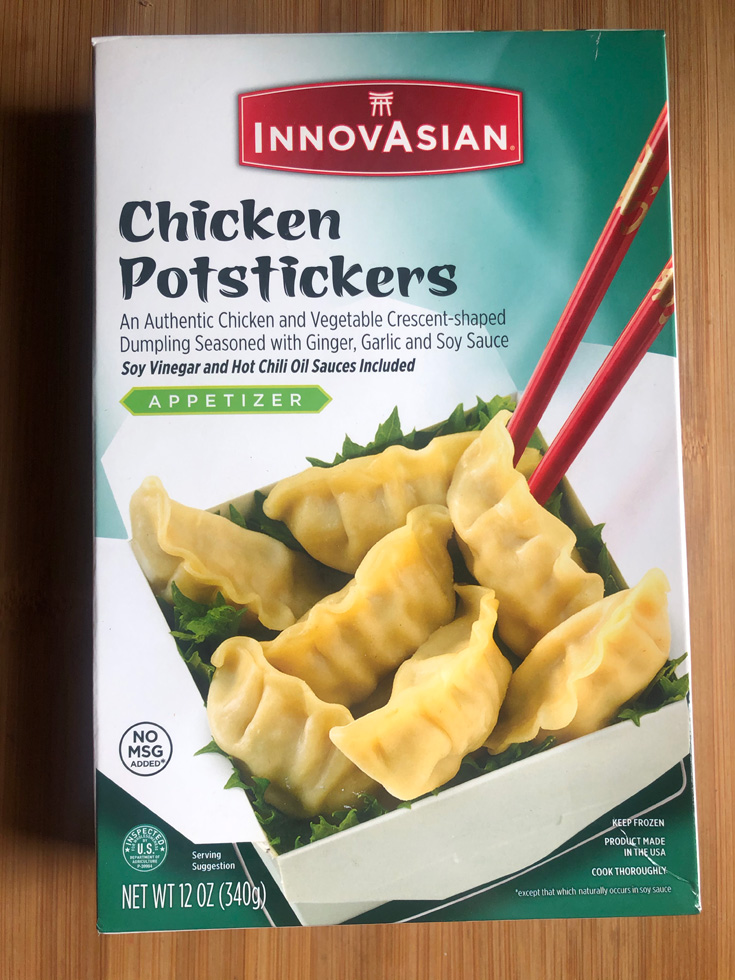 You will almost always find some of the InnovAsian products in my freezer because I LOVE all of the products.
InnovAsian Coupon Prize Pack Giveaway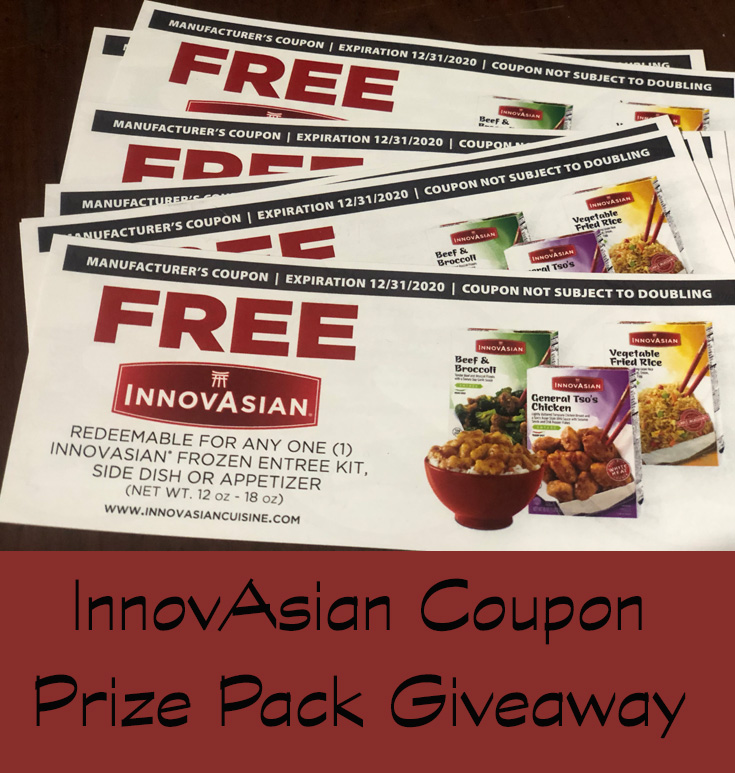 Do you like these products too? Or maybe you want to try them out? Be sure to enter my giveaway below for a chance to win a prize pack that includes 7 FREE product coupons that are valued up to $7.99. THREE of my lucky readers (US Only) are going to win this prize pack that allows you to try 7 different options for FREE (as long as the product is valued at $7.99 or below). Total prize value up to $55.93 in value. Giveaway begins March 26th, 2020 and ends on April 13th, 2020. Enter for your chance to win using the Rafflecopter below:
Visit Easy Home Meals for great recipe and meal solutions and to enter the March Frozen Food Month Sweepstakes for a chance to win up to $10,000 in prizes!