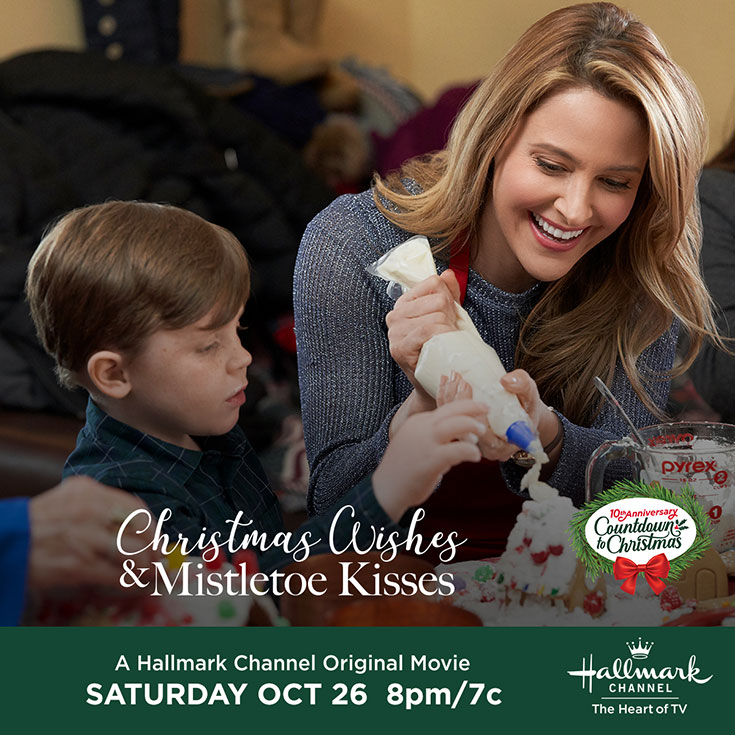 Many of you probably have a favorite holiday. Mine has always been Christmas since I was a kid. I love everything about it from decorating the tree, shopping for those special gifts, the music, spending time with family, all the yummy cookies and treats, the Christmas themed movies and so much more.  This holiday season Hallmark Channel has 24 NEW original movies premiering throughout their #CountdowntoChristmas that you will want to watch if you are a fan of these movies like I am! It all starts this Saturday with the premiere of Christmas Wishes & MistletoeKisses" on Saturday at 8pm/7c.
Weeks before Christmas, Abbey is hired to decorate the estate of businessman Nick. She must break down the wall between her and Nick, all while keeping the holiday spirit alive.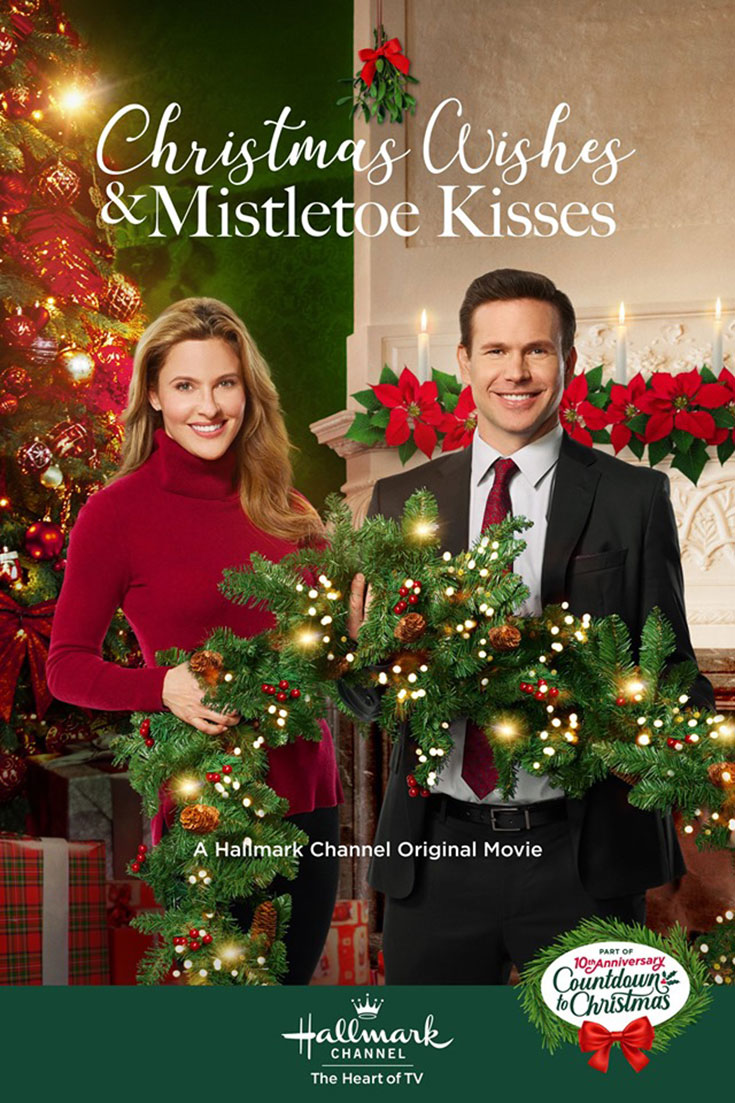 A holiday home decorating job was how they met, but will it lead to their happily ever after? Jill Wagner and Matthew Davis star in "Christmas Wishes & Mistletoe Kisses," the first premiere in Hallmark Channel's 10th anniversary celebration of Countdown to Christmas! 
Take a peek at the trailer below:
This is just ONE of the 24 NEW original movies that you can look forward to watching on Hallmark Channel. You can download the 2019 Miracles Of Christmas Programming Guide that shows each movie with the date and time you can watch them here. You can check out all 40 holiday movies all season long on Hallmark Channel's Countdown to Christmas and Hallmark Movies & Mysteries Miracles of Christmas!
Don't forget to tune-in for the 5 Nights of Thanksgiving 12 Days to Christmas as well!
Hallmark Moments Prize Package Giveaway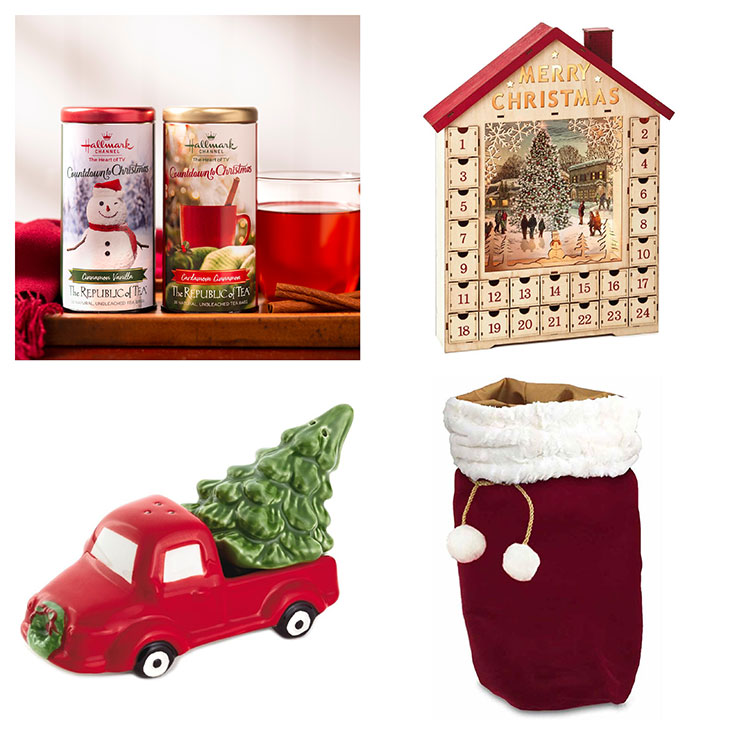 One of my LUCKY readers is going to WIN a prize package that includes some great stuff! Enter for your chance to win the Holiday Moments Prize Package that includes:
Enter for your chance to WIN by using the Rafflecopter below: