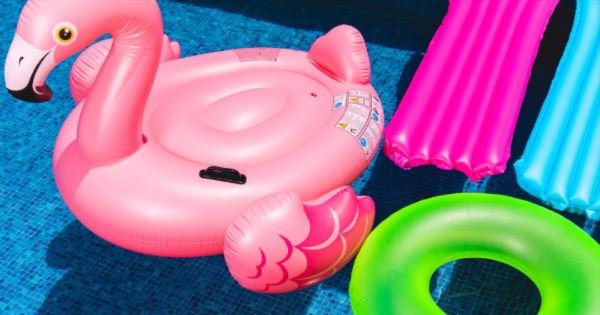 Memorial Day weekend is only a few days away and it's time to put the finishing touches on your weekend plans. Between shopping online deals, traveling to meet family and friends, or spending your day off poolside, getting all your eggs in one basket is essential to making the most out of your extended weekend.
Here are some of the top tips and tricks you need to make the most out of your Memorial Day weekend.
Shop 'til you drop
One of the best parts of Memorial Day is the countless deals you can experience. Whether you're shopping online or in store, there are plenty of retailers that want to take advantage of your extended time off.
Track your favorite stores for sweet deals to ensure you're not overspending. It's likely that your email inbox will be flooded with 20% off sales and BOGO offers from any store you've been forced to give your email to. Regardless, there are definitely deals worth splurging on this weekend. And if you're one of the 5% of people who drink wine every day, consider seeking out some Memorial Day wine deals
Before you start looking at those emails, map out which items and services you want for your home and closet to ensure you're only buying the essentials. Even though we often think of retailers as the only Memorial Day offers, there are numerous local restaurant deals and entertainment ideas floating around. After all, it's estimated that 20% of Americans will visit a full-service restaurant every week. Now is the perfect time to book an event for a fun date night or travel experience.
Prep for the pool
Did you know that swimming is the fourth most popular sports activity across the United States? Just about everyone is itching to break out their new swimsuits and hit the water this weekend.
Because Memorial Day weekend is the unofficial start of summer, countless homeowners and local communities will begin opening their pools for holiday hangouts. But simply opening your pool doesn't mean it's ready for use. A lot of planning is needed to ensure your pool is safe for swimmers.
This includes cleaning your pool from any debris that might have accumulated over the last six months or so. Bugs, bacteria, and other debris can put your family at risk without the proper cleaning. Be sure to clean with the proper chemicals to ascertain all pathogens are banished from your pool.
While you start scrubbing your pool, make sure you check for any tears or marks along your pool's liner. Pool plaster typically only lasts for five to 25 years so it's vital that you maintain your pool often or choose better products, like glass tile surfaces. When you ensure your pool is in good condition, you can fill it with clean water and begin treating it with chlorine.
But your pool isn't the only thing that needs prepping. Before diving in, be sure to invest in quality sunscreen to protect your family's skin. UV radiation can affect your skin, causing increased rates of skin cancer if you suffer from particularly bad burns.
You should also take a CPR class in the event of an emergency. You never know when a leg cramp or sudden slip and fall could injure a family member, whether you're at your home pool or the beach. Children under the age of five are at a particularly high risk for suffering from pool submersion.
Luckily, there are more than 7,000 urgent care centers throughout the United States ready to help your family. By following these safety tips, you can ascertain your family will have fun and stay healthy.
Travel with care
Did you know Memorial Day weekend has officially become the most dangerous holiday for traffic accidents? According to a recent study performed by the National Coalition for Safer Roads, this extended weekend racks up the most road and highway accidents than any other holiday.
The study found that more than 2.3 million drivers across 18 states ran red lights during Memorial Day weekend just last year, more than 27% higher than other holiday weekends. This means that more than one red-light violation occurs every second during this holiday weekend.
Because the weather is finally nice and warm, people are itching to get to their idyllic destinations to soak up the approaching summer sun. In fact, AAA estimates that more than 43 million Americans will hit the roads for Memorial Day weekend. This can cause an increased risk for road accidents, but it certainly means you'll deal with unexpected traffic delays on your journey.
"Americans are eagerly anticipating the start of summer, and expensive gas prices won't keep them home this Memorial Day weekend," notes AAA vice president Paula Twidale. "Consumer spending remains strong, helped by solid job and income growth. Families continue to prioritize spending their disposable incomes on travel, and near-record numbers of them are looking forward to doing just that for Memorial Day."
Luckily, there are a few ways you can travel with care. Here are some of the top tips to consider before you hit the pavement this weekend:
Avoid traveling on Friday afternoon. This is the time most people will get out of work for the weekend, leading to a surge in traffic across the nation.
Account for extra travel time. Reports estimate that traffic will start to pick up as early as Wednesday afternoon as people take off work and begin traveling to wayward destinations.
Take breaks. If you're worried about falling asleep at the wheel, pull over often. Getting out and stretching your legs will keep you alert on the road.
Memorial Day is one of the best holidays of the year, but it doesn't come without its hazards. Whether you're worried about overspending or staying safe poolside, rely on this guide to help you make savvy decisions this holiday season.