One thing that you will find in my house that is a never ending battle is DUST! I happen to leave right next to the highway so it is a battle that I will never win. One thing that comes in handy to help fight the dust and dander is my new Febreze Tabletop Air Purifier that not only helps clean the air, it also helps eliminate odors and adds a refreshing scent of Febreze in the air.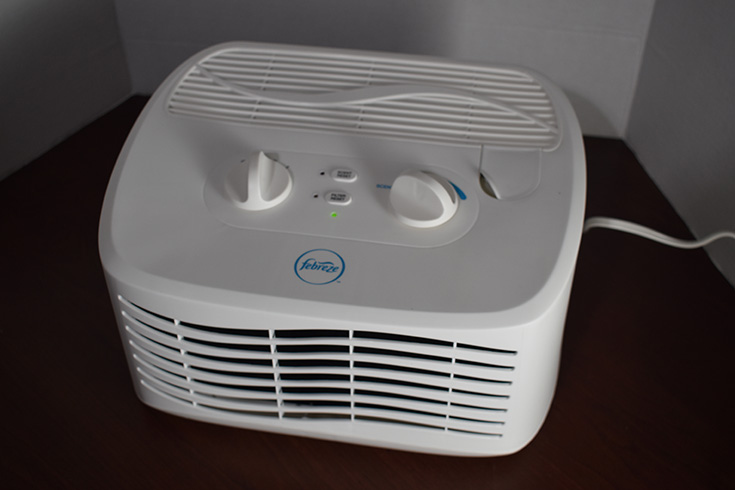 What I really like about this air purifier is the size. The one that I have been using for years is at least three times larger than this one and can only be used on the floor. Since I am always working at my desk I really like that this one is the perfect size for my desk.
The Febreze Air Purifiers are the only air purifiers that have been specially designed to powerfully clean the air, eliminate odors and add an alluring scent too! The purifier uses a scent cartridge and has a built-in indicator that lets you know when it is time to replace your scent cartridge.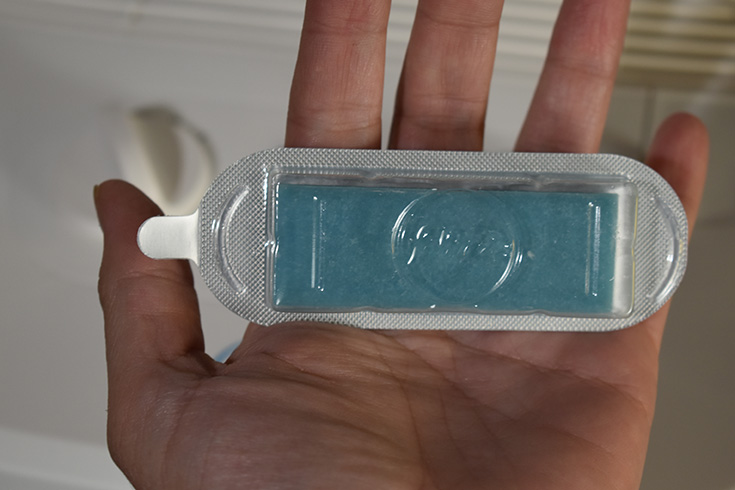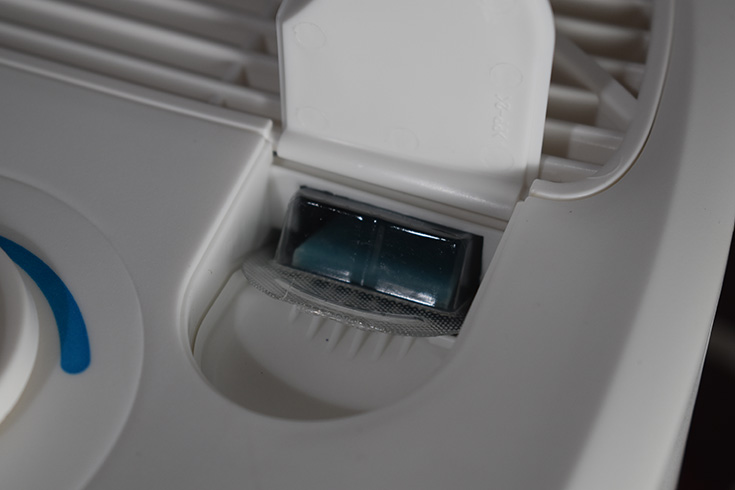 The Febreze Tabletop Air Purifier has manual controls that allows you to chose your level of purification. It has a dual-action HEPA-type filter that captures up to 99% of aiborne pollutants and allergens such as dust, smoke, pollen, pet hair and dander that passes through it's filter. Since I have 2 cats and 1 dog I have noticed the pet hair in the filter which shows me my machine is doing it's job!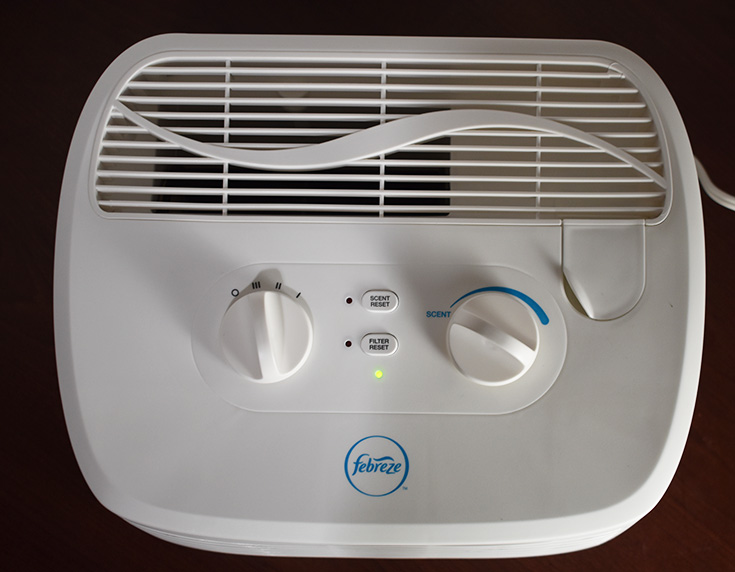 Febreze Tabletop Air Purifier (FHT170W) Features: 
3 air cleaning levels
ENERGY STAR® qualified
Designed for small sized rooms (85 sq. ft.)
Febreze™ freshness scent control dial
Manual Controls with easy-grip knob
Circulates & filters room air up to 5 times an hour
To learn more about the Febreze Air Purifiers visit: www.febrezeairpurifiers.com