One of my favorite things about Easter is making fun bunny themed treats! I also love putting together fun baskets for the kids to wake up to on Easter morning.  Last year I made some CUTE Bunny Butt Cupcakes and this year I made Bunny Tail Cake Balls that my family couldn't wait to try!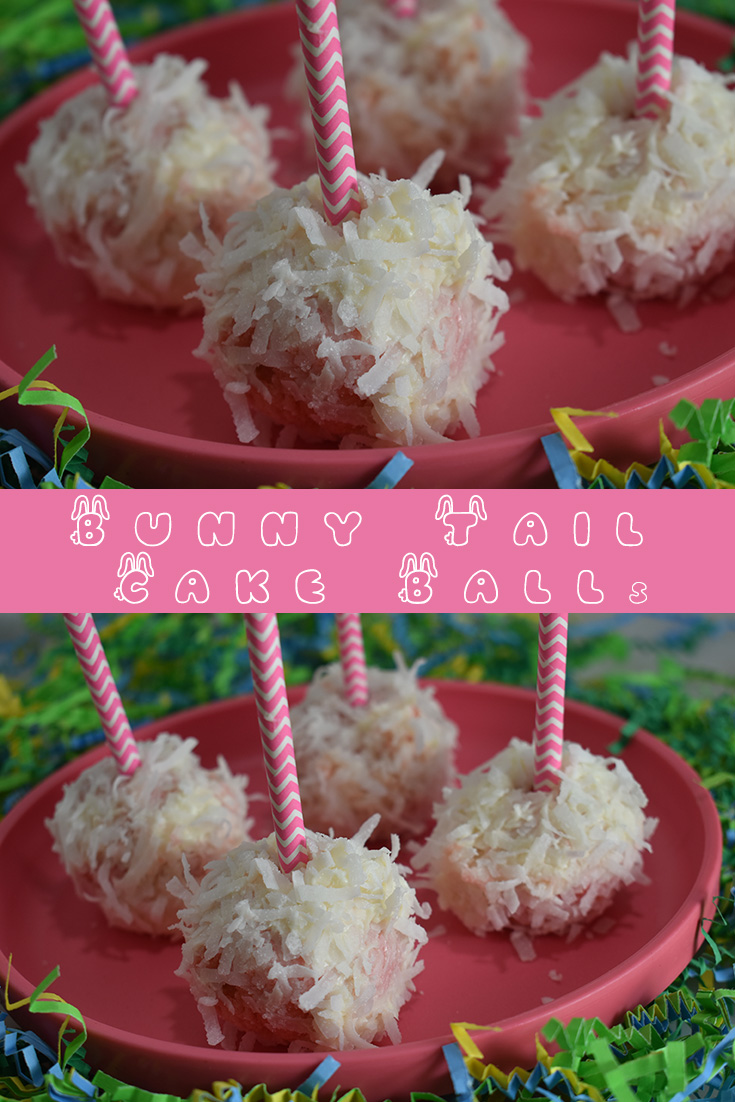 Making these cute little treats is easy and doesn't take to much time once you have a caked baked and cooled. I used a strawberry cake mix because I wanted the actual cake balls to be pink and I thought strawberry would go great with the vanilla frosting and coconut that I also used.
Once you have a cake that is cooled you can have fun and tear it apart to make it lots of cake crumbles. I started with about half of the cake because I didn't want to make that many cake balls. I just wanted to make about 8 big bunny tails. I also took off the bottom the cake which had a brownish color that I didn't want to use.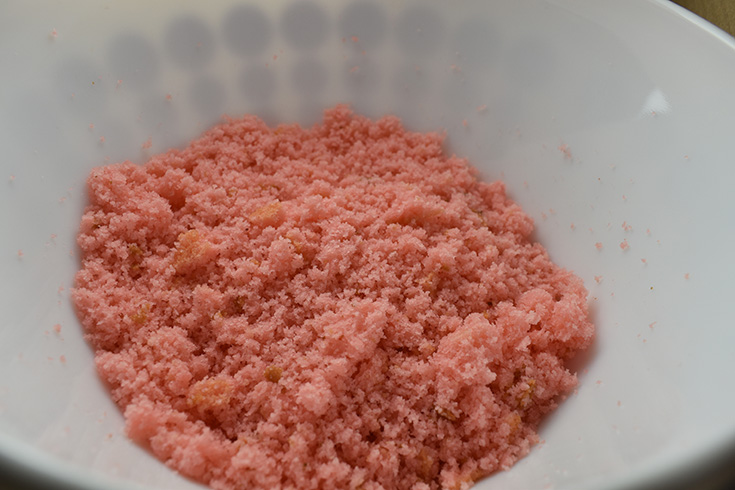 I then added about a tablespoon of vanilla frosting to the mixture. You will need to add less or more depending on the how much cake you are using.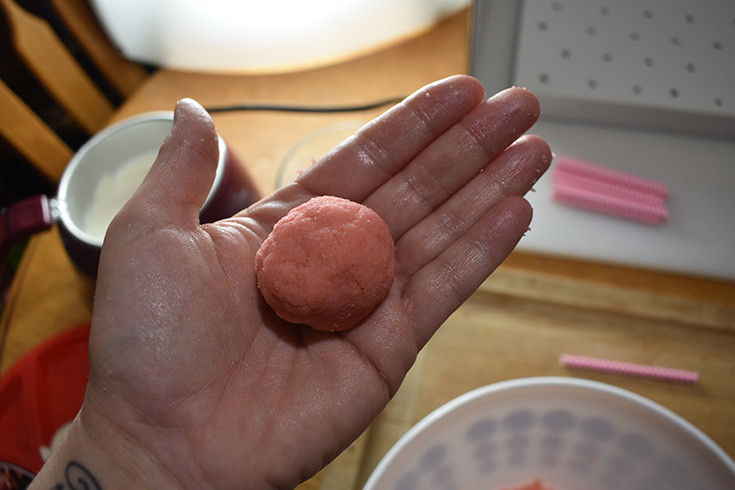 Next you will need to either put frosting around your cake ball or you can dip it in melted chocolate if you want. With frosting you have more time to dip as it doesn't harden up fast like melted chocolate or candy will.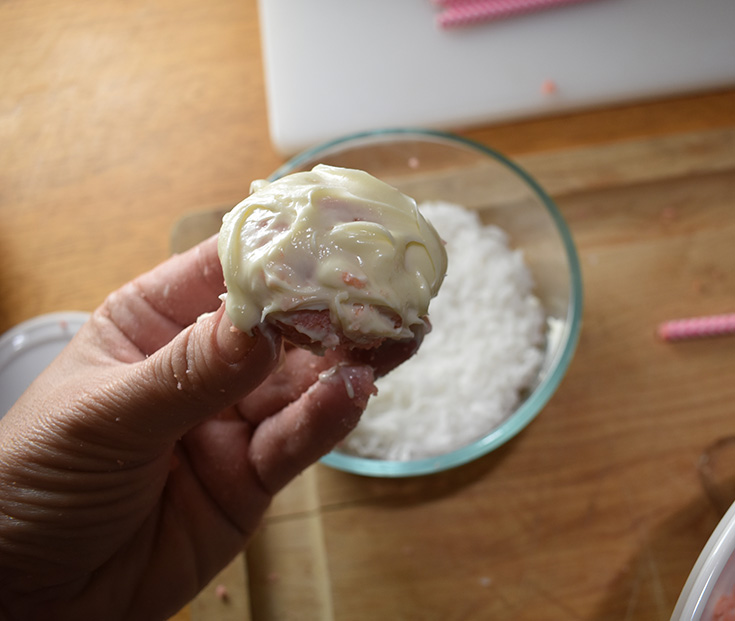 Once I had the frosting all round the ball I rolled it in a bowl of shredded coconut to make it look like a cute bunny tail. I then placed it on a try so I could work on my next bunny tail.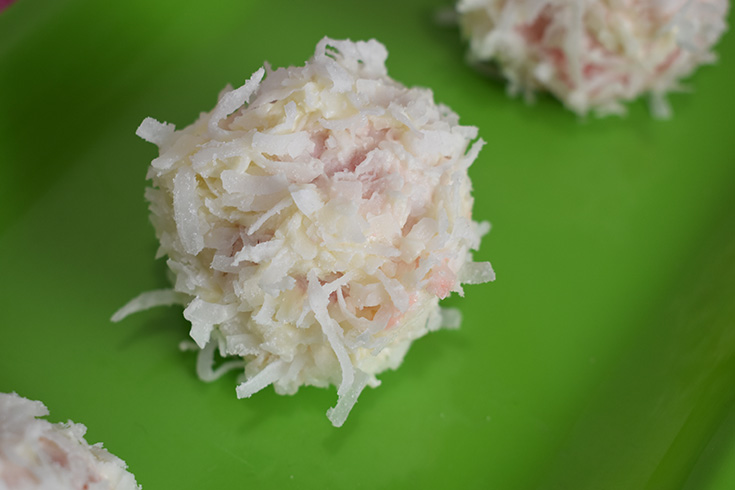 You can either just place these on a tray for your guests to grab or stick a cake pop on the top and make them easier to eat. What I did was cut some pretty straws that I had in half that worked great as cake pop sticks!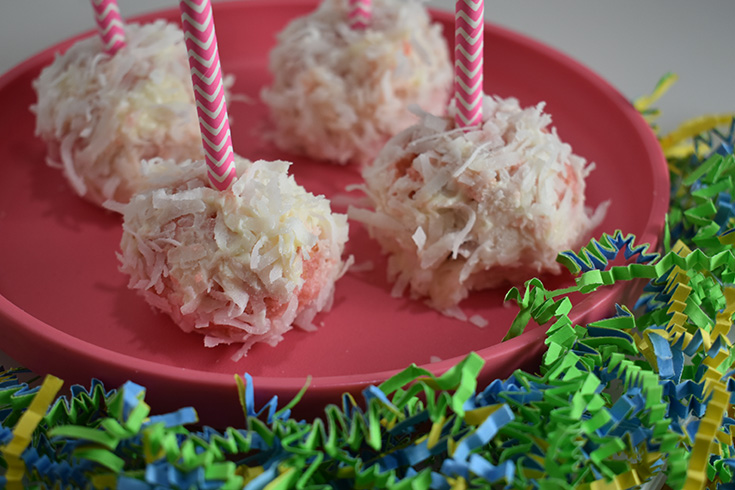 This is just one of my fun ideas for treats that you can make for your Easter celebrations. You might also want check out my post "How To Make CUTE Filled Peep Cupcakes + Easy Cupcake Recipe".