I was invited by Disney/Marvel to attend the #BlackPantherEvent. All thoughts and opinions are my own.
This month I have been sharing lots of things Black Panther related since the movie in playing in theaters everywhere this Friday! Today I am sharing 5 things that I learned during the Black Panther Press Conference last month that you might want to know before you watch the movie.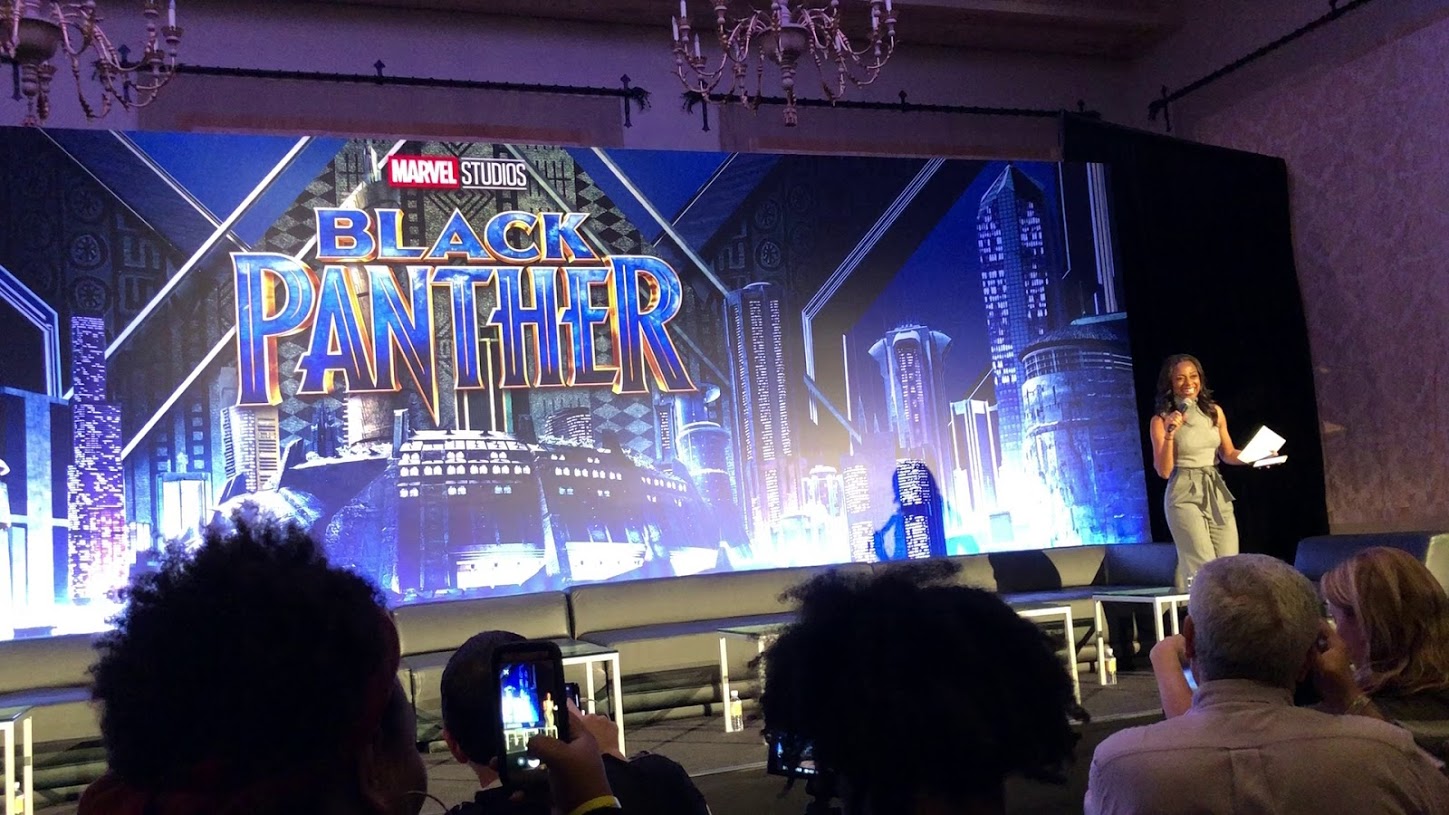 The night before the conference was the Black Panther World Premiere that I also attended, so when the main cast of the movie walked on the stage that I just seen hours before, for an interview with Nischelle Turner from Entertainment Tonight that I watch was really exciting!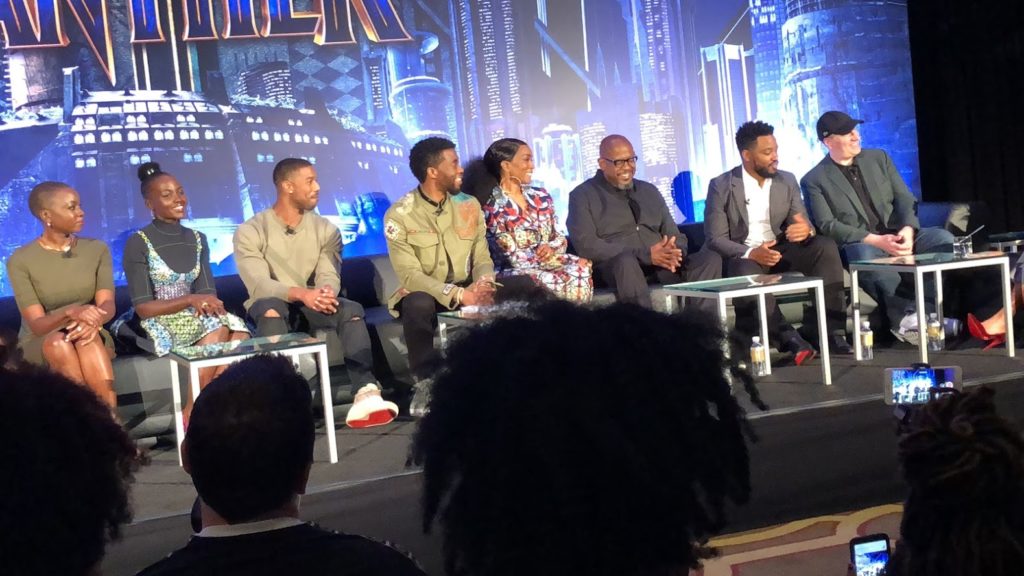 During the Black Panther Press Conference I learned that…
#1 – Nischelle Turner asked Kevin Feige  "Why Chadwick for Black Panther?". He tells us that they were sitting around a table coming up with the story for Civil War where Nate Moore the executive producer suggested bringing in Black Panther because they were looking for a third party that wouldn't necessarily side with Captain America or Ironman and almost instantly they all said Chadwick.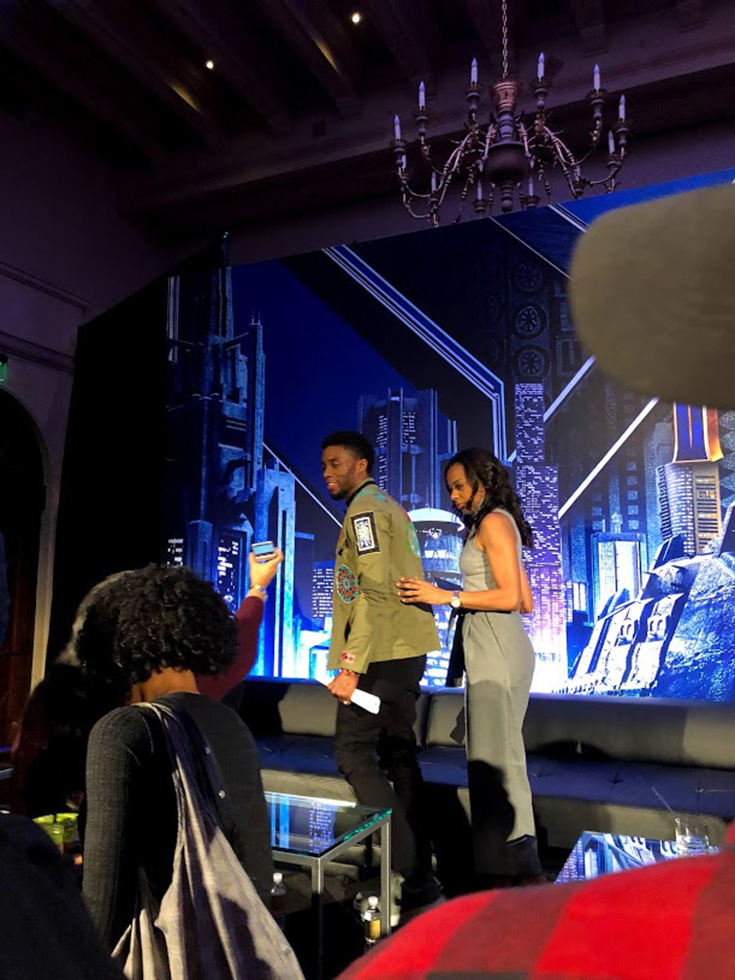 #2 – Nischelle Turner tells Letitia Wright who plays Shuri that if could pick a character it would be Shuri. Letitia tells says at first she would want to be Danai, then Okoye. Then she says  "What I love about it, as well, with how it was written is that the men are always behind the women, as well.  So no one's like undermined – like, the men are like, you know, 'You shouldn't be in technology, and you shouldn't be in math.'  They're like, 'No, go ahead.'  Like, so T'Challa is like, 'Go ahead, Sis.  This is your department.  This is your domain.  Like – kill it."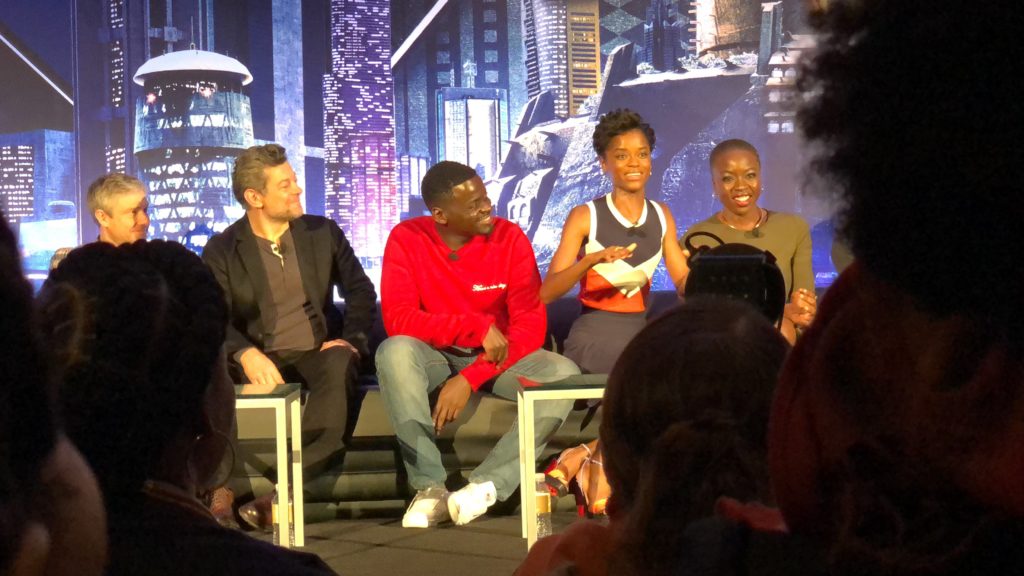 #3 – There is a STRONG presence of women in this movie that is really great! I am so excited to take my daughters to watch this film to see which ones of these ladies in the film is their favorite. Angela Basset tells us "So I was so proud to have my daughter, and my son there last night, because in their faces, and in their spirit – and they were feeling themselves. And they stood taller after last night."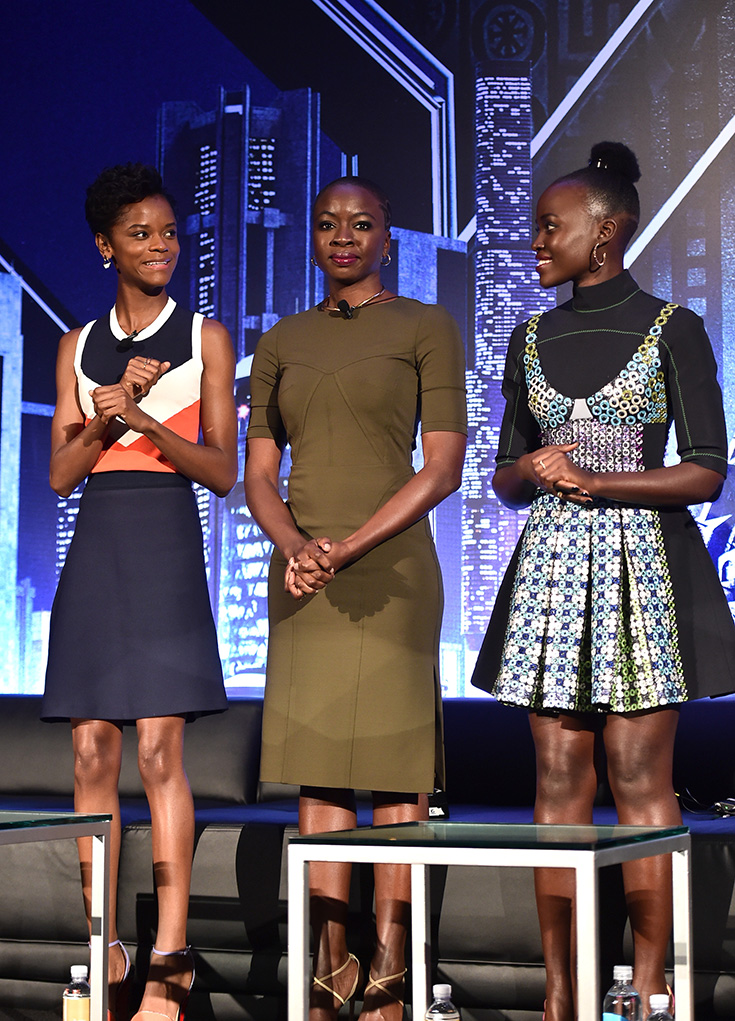 Photo Credit: Alberto E. Rodriguez/Getty Images
#4 – Ryan Coogler is the Director behind Marvel's Black Panther.  When asked what he thought after he watched the movie this is what he had to say "Oh, man, I felt – I just felt incredibly blessed, you know, to have had the opportunity to make the film this way, to make the film with this studio, you know, working with Kevin and his team – Victoria Alonso, Louis D'Esposito, and Nate Moore, who Chadwick was just talking about – has been like – which is an incredible opportunity.  And it's not something I ever imagined, you know, would happen.  And it's good to work with some of my, like my – you know, my mentor, and these people who I've watched, you know, for my whole life, and some friends that I've made through this process.  I mean, it was you know, it was incredible, when I had like 50 of my family members there, all from the Bay area; they were like, talking at the screen". 
Photo Credit: Alberto E. Rodriguez/Getty Images
#5 – There are some really cool Black Panther products your children will love and even some products you will probably want for yourself. Here are just a few of the awesome Black Panther products I seen.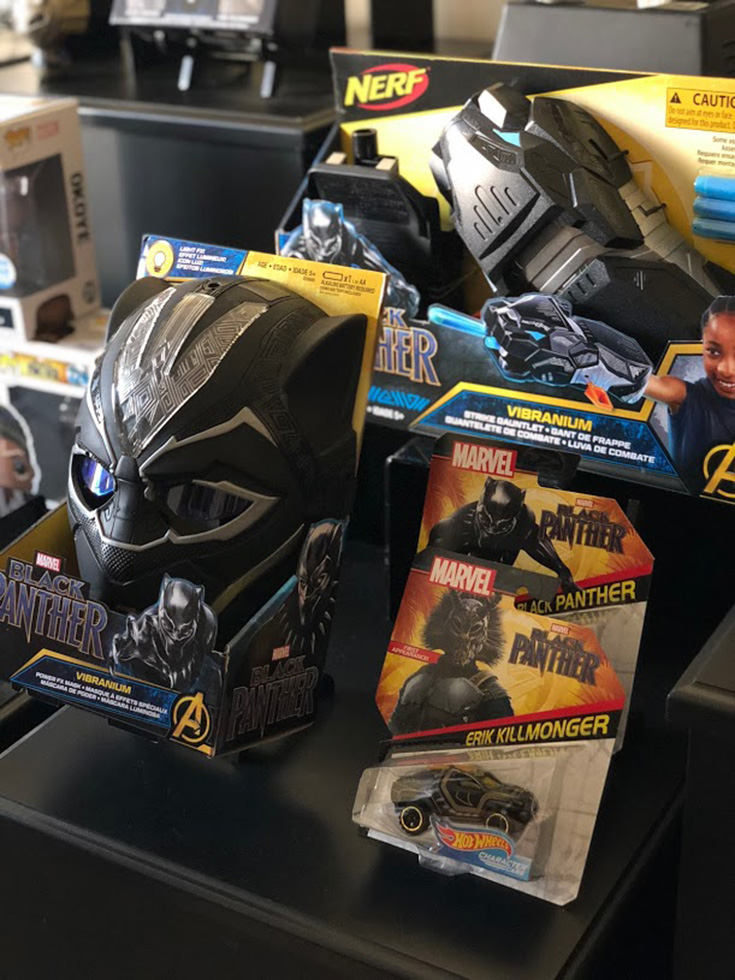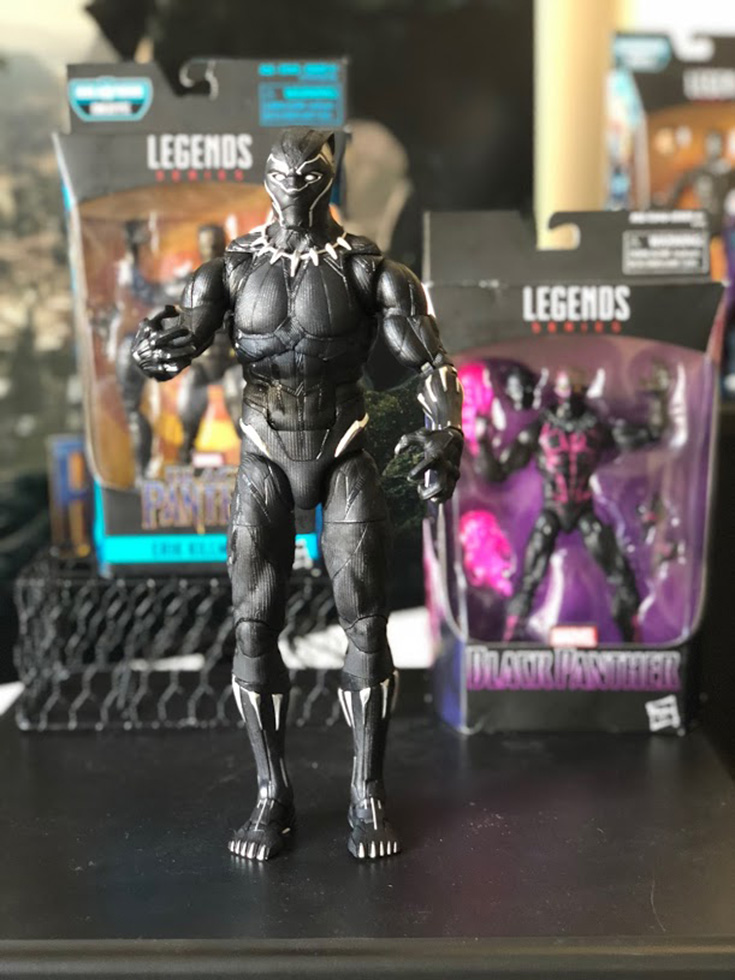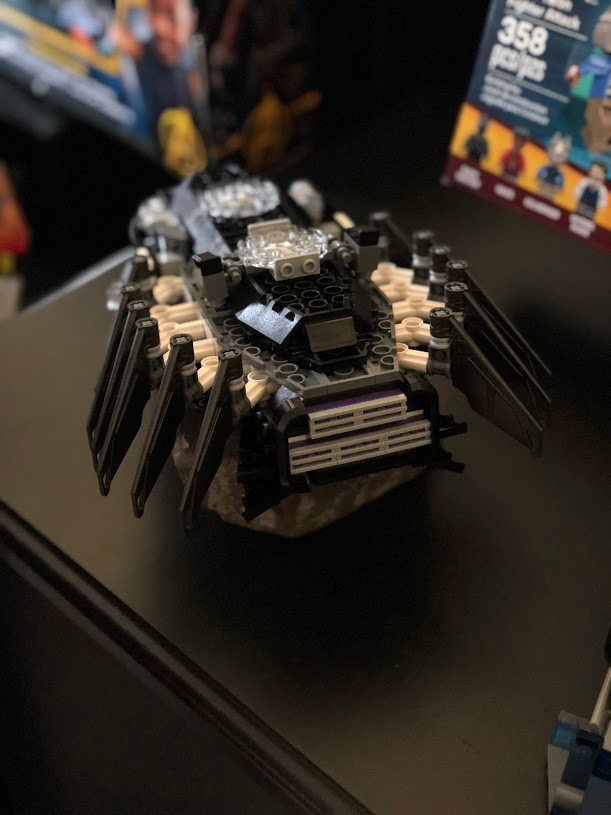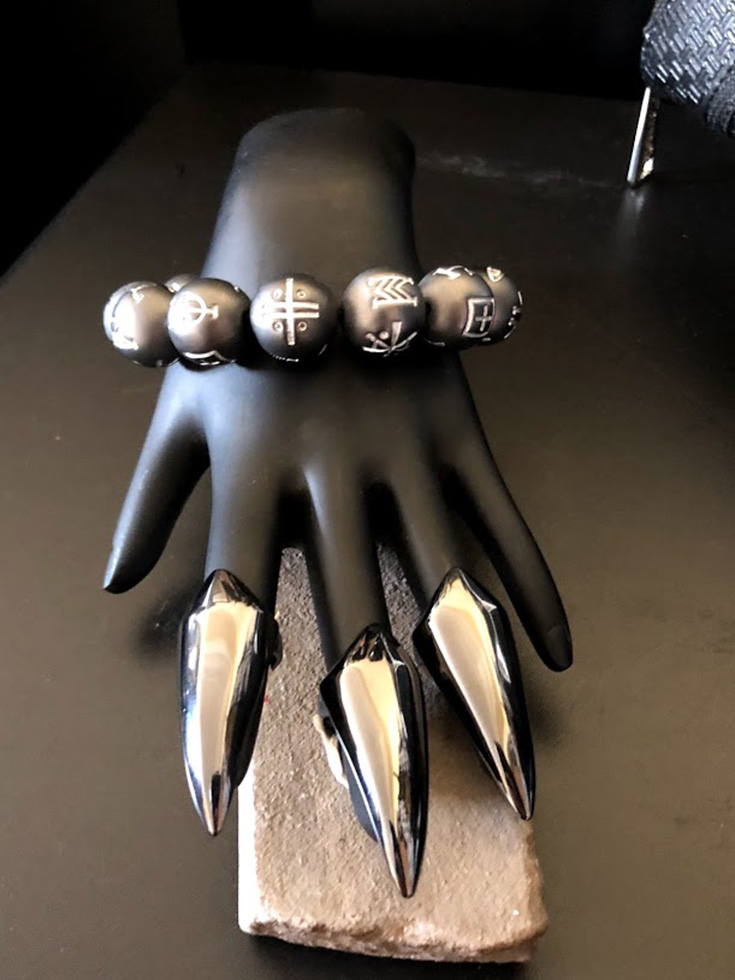 There was some really great questions that were asked at this press conference. Watch the full Black Panther Press Conference below:
BLACK PANTHER is in theaters everywhere February 16th!