I was invited by Disney/Marvel to attend the #BlackPantherEvent. All thoughts and opinions are my own.
This Monday I attended the Marvel's BLACK PANTHER World Premiere in Hollywood that was AMAZING! Normally there is a red carpet involved but this time for this special event the carpet was my favorite color PURPLE! I was ready and I rocked the carpet in a pretty black dress and some black heels!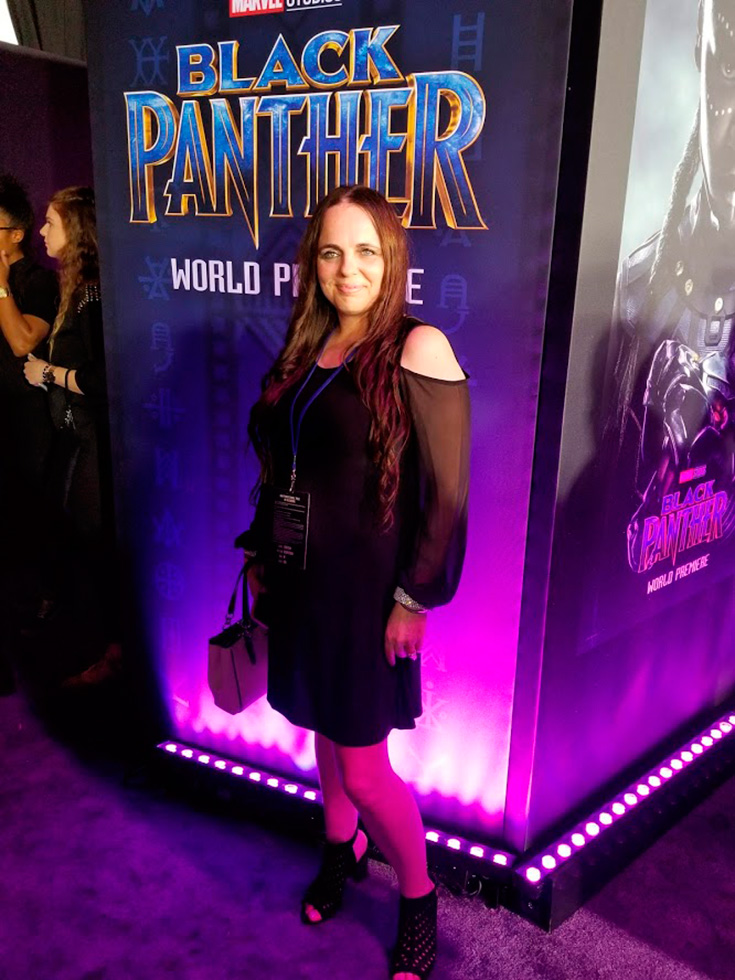 Each time I attend one of these events is exciting for me. I always wonder what color the carpet is going to be and what the entrance will look like. I know I have seen them block the street the night before to spend hours setting up for these events. For Marvel's Black Panther World Premiere, check out this awesome BLACK PANTHER entrance.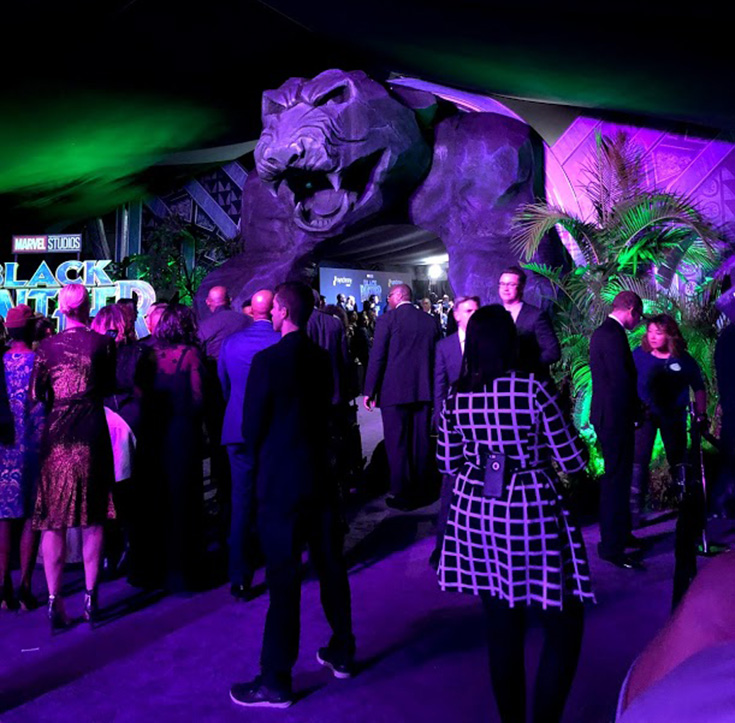 When I first started walking on the purple carpet along side the celebrities I would admit it is a little overwhelming. I wanted to be able to capture every second but unfortunately the ushers are quick to tell you to keep moving while you are trying to take that perfect picture of your favorite celebrities walking on the carpet with you!
For instance the moment that you want to capture as many photos of yourself on the carpet with Forest Whitaker right behind you taking pictures too! #Priceless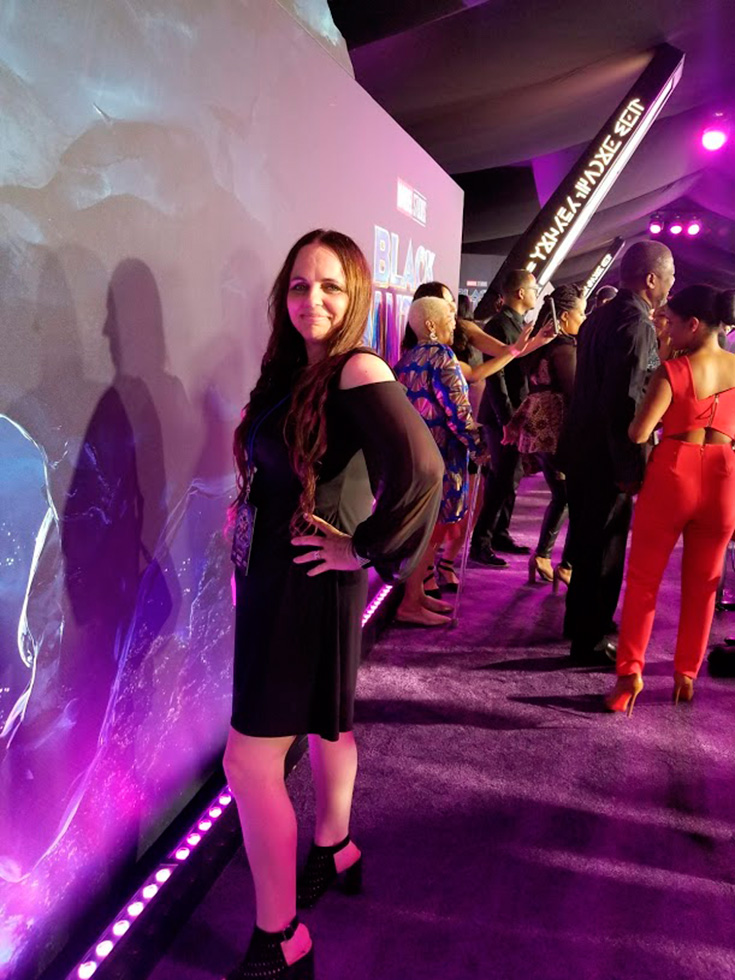 I am a fan of Forest Whitaker so seeing him on the carpet right along the side of me made me feel like a celebrity for that moment too! What was really neat was seeing him on the carpet and them being able to interview him the following day at the Black Panther Press Conference which I will be sharing on my blog next week.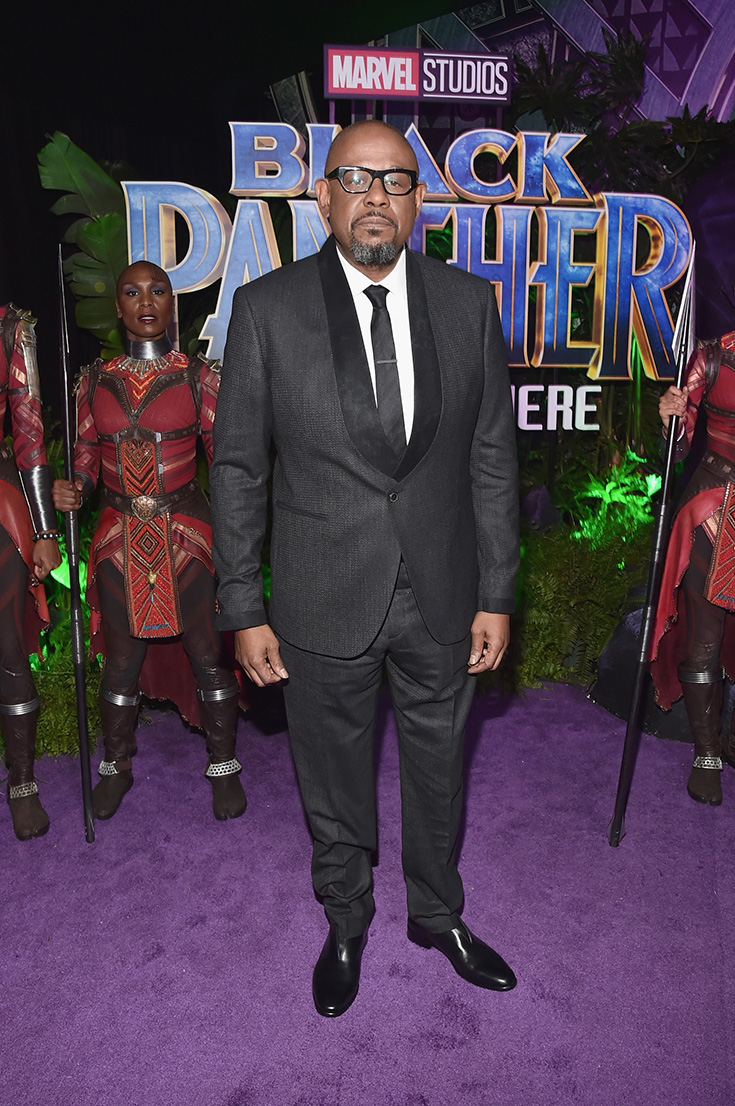 Photo Credit: Alberto E. Rodriguez/Getty Images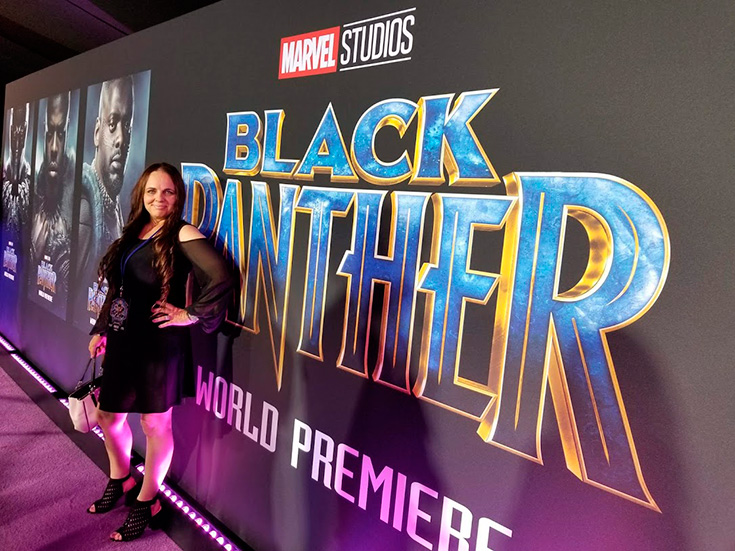 I seen so many celebrities that I wish there was more time to spend taking pictures. I seen Sterling K Brown on the carpet and was able to capture some videos and photos. Here is one of the pictures I was able to take…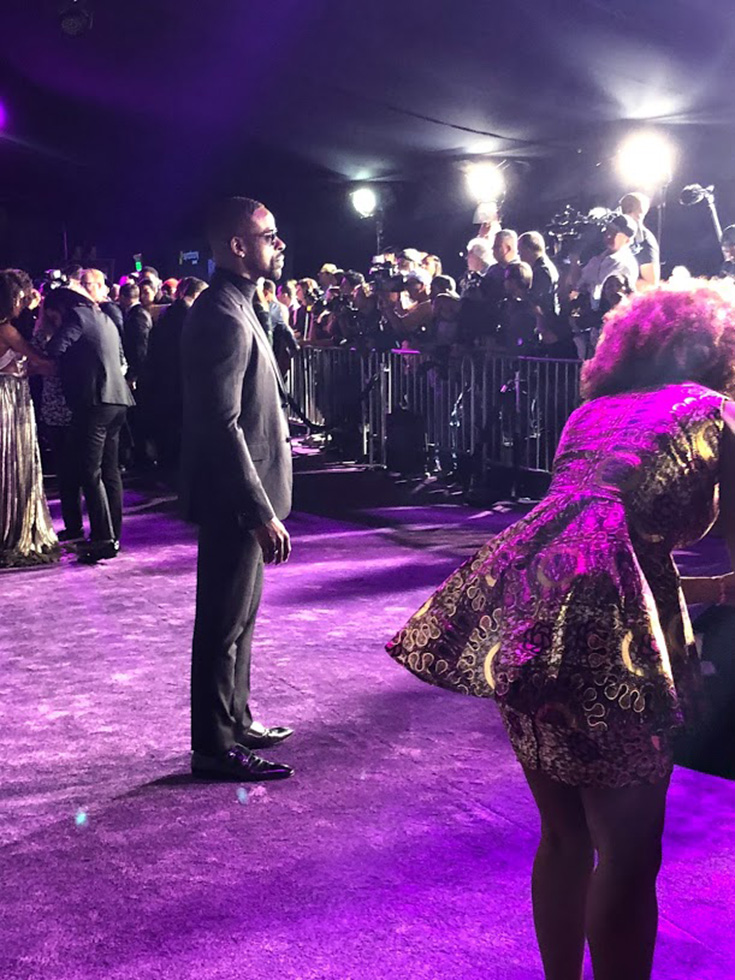 At the end of the carpet was the Limited Edition BLACK PANTHER 2018 Lexus LC that I had to take a picture with. There are only 100 of these these BLACK PANTHER inspired cars that have a claw marked actually engraved on the hood which is super cool! I had to touch it to make sure the scratch was real.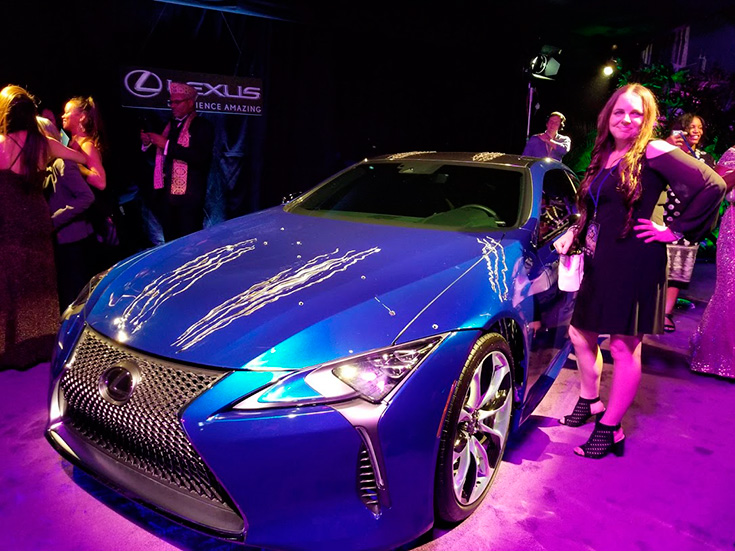 You always have to make sure to take pictures with your friends too! Here is a picture of me and Tricia Fandry (TheNightOwlMama).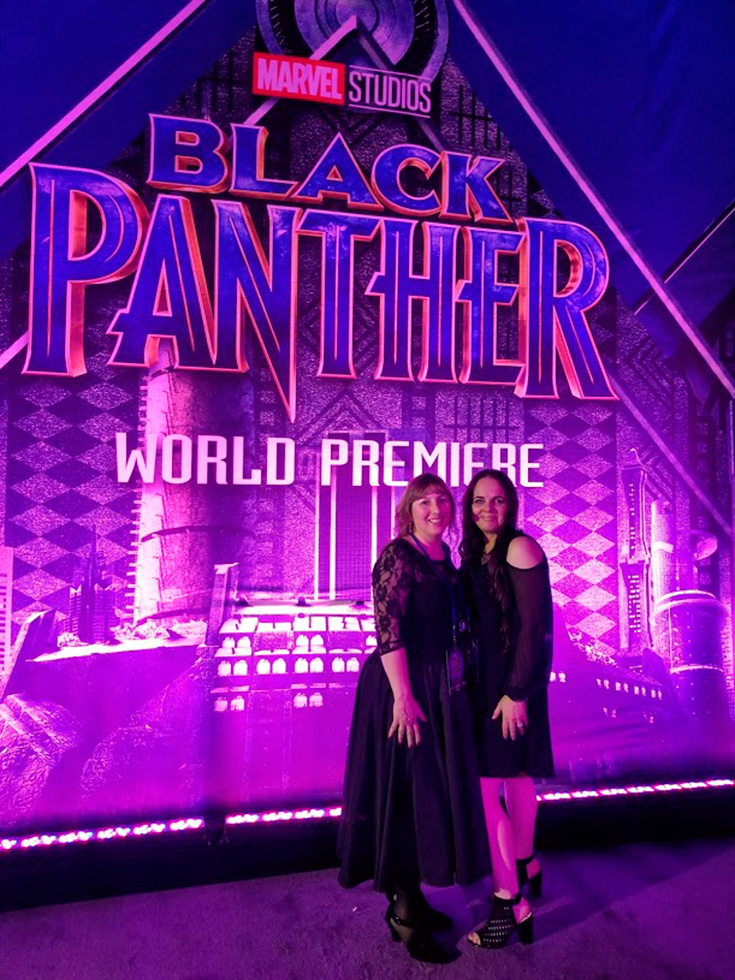 Once I was done on the carpet taking pictures it was time to head into the Dolby Theatre to watch the movie! I was sitting in the second row so I got a great view. I also was sitting around some of the celebrities too! Just two rows before me was actor Janeshia Adams-Ginyard who plays stunts for Danai Gurira/Dora Milaje in BLACK PANTHER.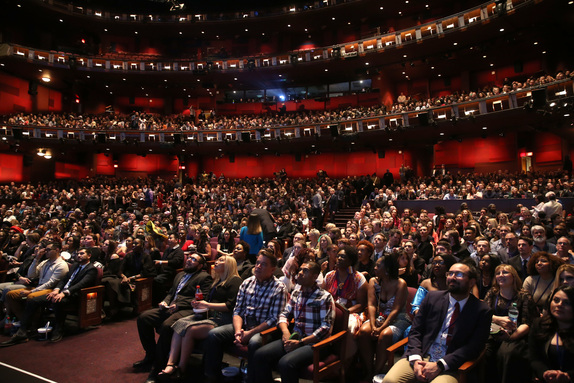 Photo Credit: Jesse Grant/Getty Images
I seen her after the movie ended and I had to take a picture of her in her amazing dress. I just am still wondering how she fit the dress in her seat.  🙂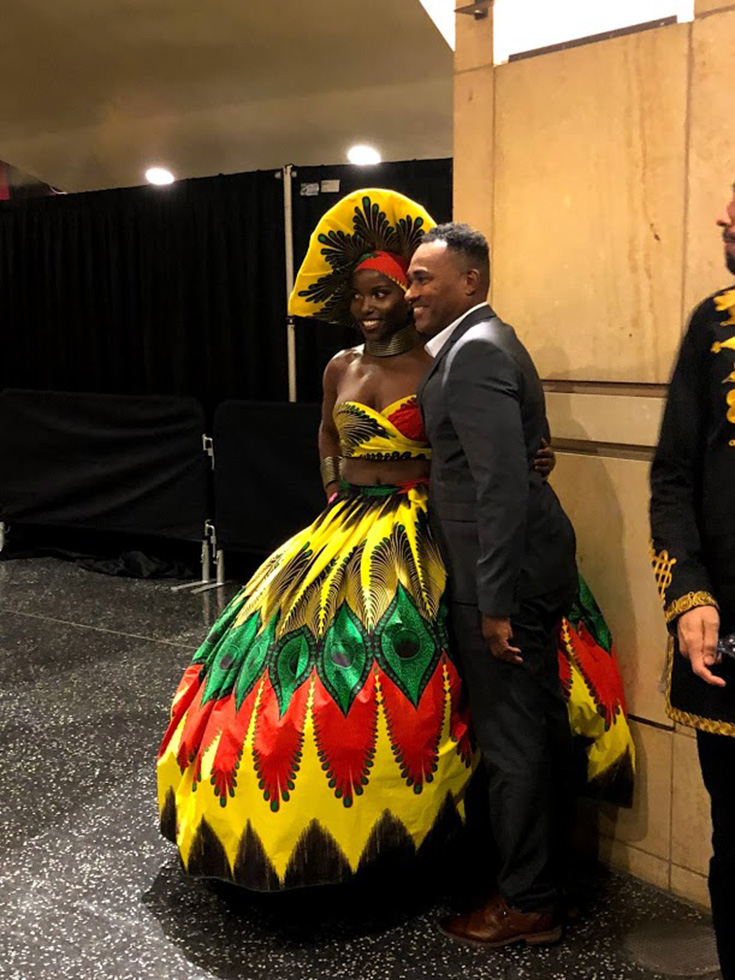 The movie was AMAZING! I will be sharing my review next week where I will share more details! Take a peek at the Black Panther official movie trailer below:
BLACK PANTHER is in theaters everywhere February 16th!