When it comes to popcorn, I have always used a microwave. Those boxes of popcorn and a microwave with a Popcorn button has made it simple for me to cook popcorn. I have always had the want to make my own popcorn though without the microwave and bag though and was excited to receive my first hot air popcorn machine to review.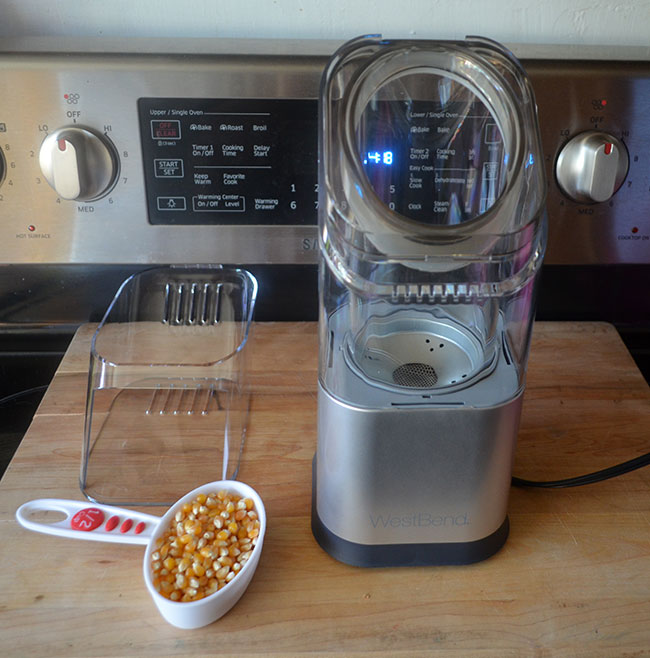 I received the Clear Air Hot Air Popcorn Machine and I couldn't wait to try it out. What amazed me was I only had to use 1/2 cup of popcorn kernels with NO oil to make a BIG bowl of popcorn.  It had me thinking of just how much the movie theaters make on their outrageous popcorn prices.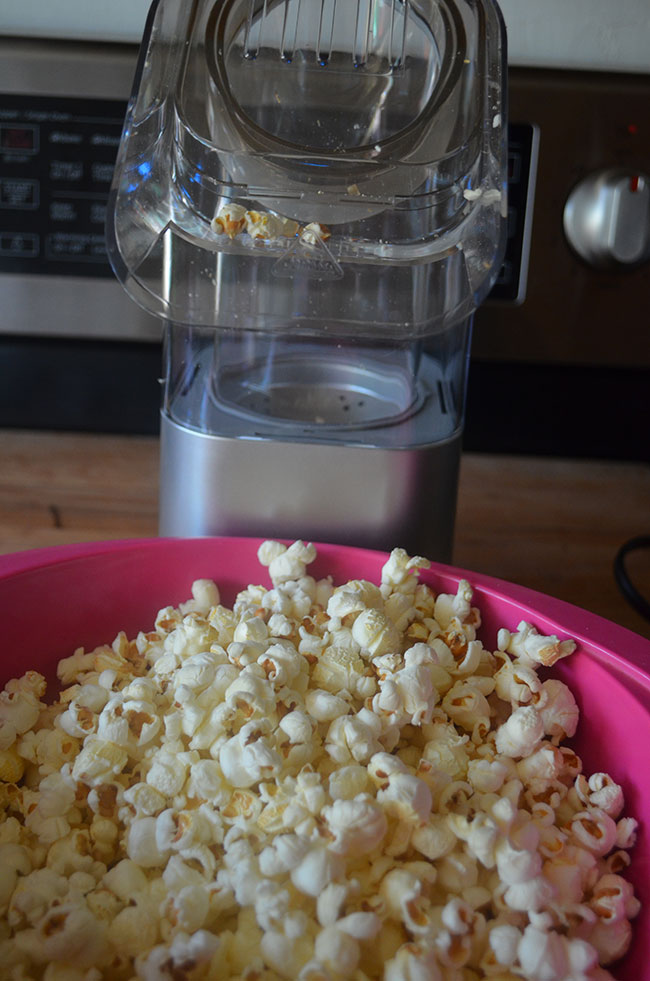 It was fun watching the popcorn popping in the machine for the first time and I couldn't wait to show the kids just how easy it was to make popcorn. Take a peek at my video below showing you how to pop popcorn in the WestBend Hot Air Popcorn Machine.
Now that I have learned just how easy popping popcorn is in my hot air popcorn machine I will be making it more often. So far I have tried topping it with melted butter and salt but I plan on getting creative during the upcoming holidays. I am thinking popcorn balls & more!
Clear Air Hot Air Popcorn Machine Features:
No oil required! Popcorn pops using hot air.
Pops up to 4 quarts of healthy and delicious popcorn in 3 minutes.
Clear glass popping chamber lets you watch as it pops!
Popper base is stylish, sturdy, slim. and can fit in any spot on your countertop. Looks great in any kitchen!
Quick, clean, and easy. Popcorn when you want it!
WestBend Clear Hot Air Popcorn Machine Giveaway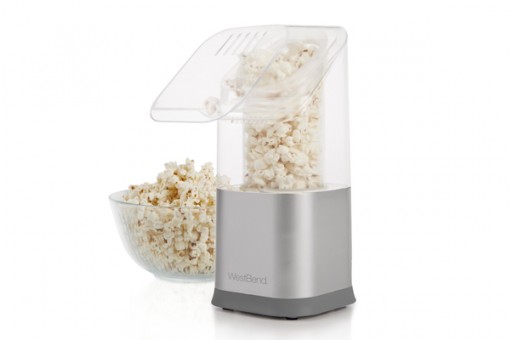 One of my LUCKY readers is going to win a Clear Hot Air Popcorn Machine too! To enter my giveaway for your chance to win use the Rafflecopter below to submit your entries: