"This is a review program with Mums the Word Network and Urban Remedy. All opinions are my own."
One disadvantage of working from home is having access to the fridge and pantry all day. There are many days when I think I might just have more snacks during the day than I really need. This month I received some slimming tea from Urban Remedy to help suppress my appetite and help to avoid eating all those unwanted calories.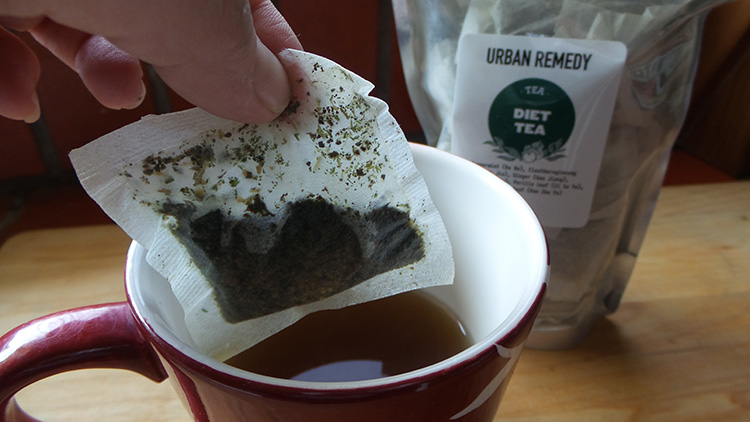 Urban Remedy doesn't just have tea, they carry a line of raw and ready-to-eat snacks, meals, juices and other beverages to help boost energy. The products from Urban Remedy use Traditional Chinese Medicine that offers healing elixirs and edibles that are effective and taste good.
As soon as I opened the package of this weight loss tea I smelled the aroma of Peppermint and couldn't wait to try it. I made my first cup and could definitely taste the peppermint and ginger taste.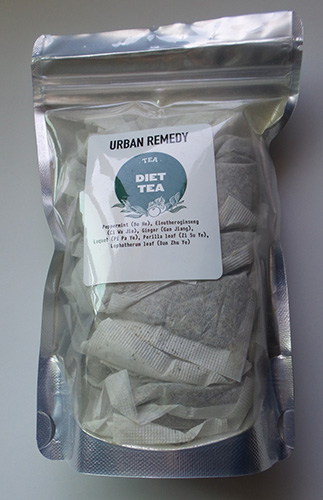 After trying my this diet tea I was less hungry during the day. I liked that it suppresses my appetite and I didn't find myself looking for snacks throughout the day. What I like is that the Urban Remedy Diet Tea is that it is stimulant free, safe and natural. Urban Remedy was founded by a Certified Chinese nutritionist and herbalist and Cindy Crawford happens to be their brand ambassador!
How it works…
Herbal tea is brewed and enjoyed 30 minutes before breakfast, lunch and dinner. Peppermint and ginger give this a well-balanced and soothing flavor profile.
 Purposefully blended herbal combinations were created integrating Traditional Chinese Medicine principles and Urban Remedy's philosophy of Food is Healing™
 Herbs work together to regulate the stomach functions to restore the appetite to normal, and assist in obtaining maximum nutrition from a limited diet.
Like tea and want to try this? Urban Remedy Teas are available in two different sizes (14 day + 28 day) supply for a serving of 3 bags per day. Use code MUMS to get the 28 day supply for the price of the 14 day supply. Limit one per person and cannot be combined with any other offers. This offer ends 04/30/15.