I am a member of the Collective Bias® Social Fabric® Community. This shop has been compensated as part of a social shopper amplification for Collective Bias and its advertiser. (#CollectiveBias)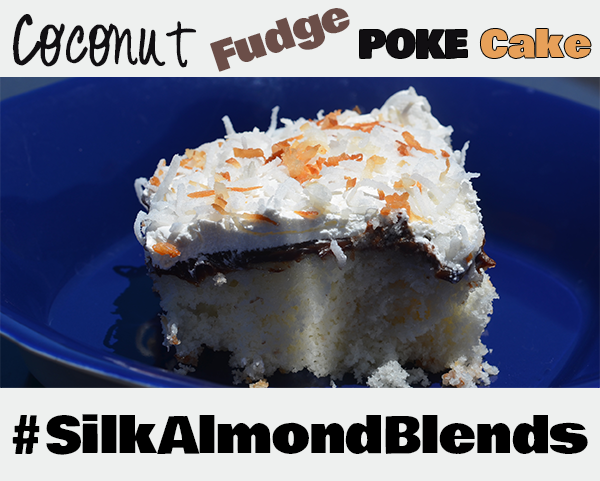 One thing we like to do is BBQ and eat outdoors on the nice warm and sometimes even hot summer days. I like to cook, bake and even grill! Frozen treats like popsicles are good but they are not always filling when you are looking for something nice, cold and sweet on a summer hot day. I have been cooking with almond milk this last week coming up with some creative recipes to spoil my family with but also share with you. For those looking for a way to add some protein to your meal, there is protein in almond milk!
When I was at Safeway I bought the new Silk Almond Coconut Blend and the new Silk Almondmilk Protein + Fiber products. I love making sweet treats for my family that they have not tried and was anxious to try these products in substitution for using milk in some of our favorite recipes as well as create some new ones.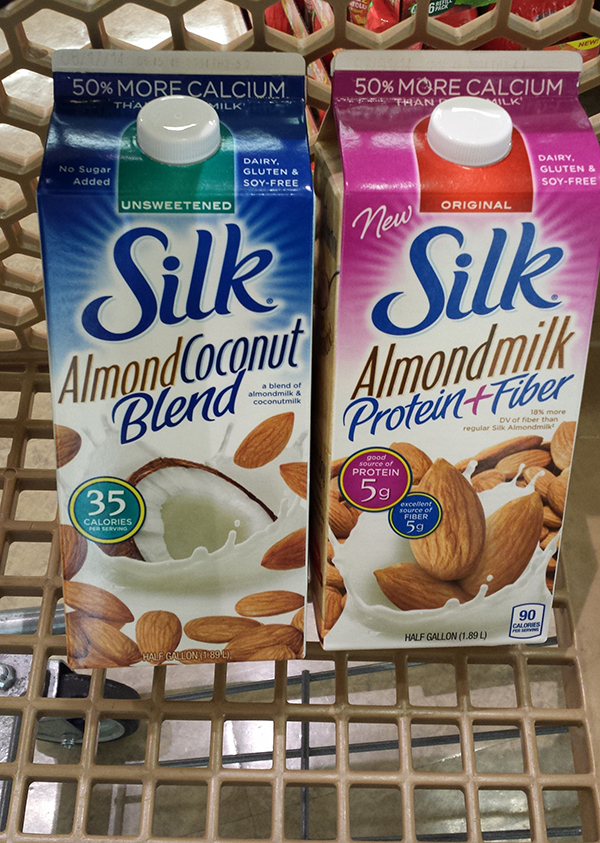 My family enjoys using milk but I also buy dairy free products since my husband's stomach is sensitive to dairy products. I like to be able to cook with products like almond milk to make sweet treats that my whole family can enjoy. We have bought some of the Silk products in the past but I was excited to try the new Silk AlmondCoconut Blend. I like making coconut poke cakes and I knew this product would work great in  cake. The new flavors as well as the other variety of Silk Almondmilk products can be found in the dairy isle right next to the regular milk products and lactose free products.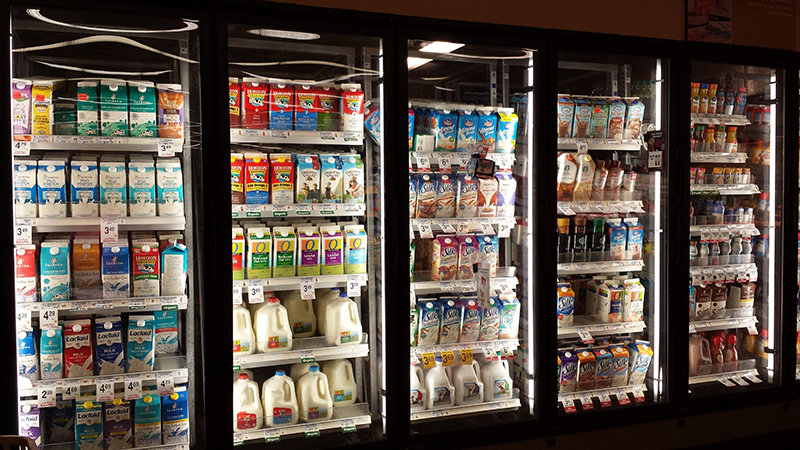 I love that Safeway offers a variety of the Silk products. I am a big fan of  products that contain coconut so I am a fan of the Silk Coconut milk products as well.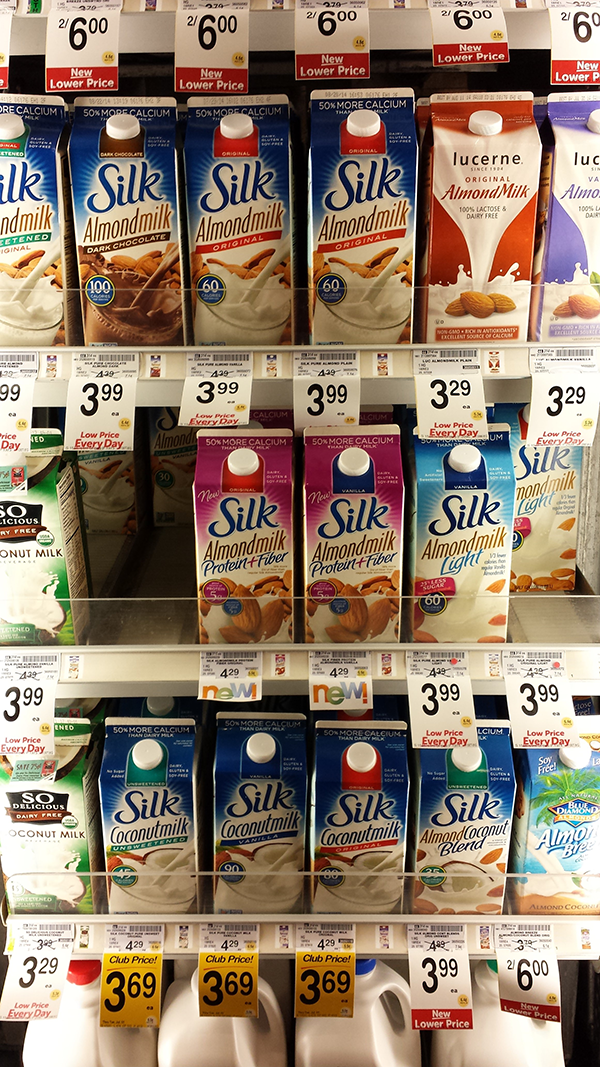 Like I mentioned before I really LOVE coconut. I love to cook with it, bake with is and even use it in my hair as a beauty treatment. One of my favorite ways to enjoy coconut though is in sweet treats like cakes! With that said I have prepared an extreme Coconut & Fudge cake that uses some of the Silk Almond Coconut Blend along with some other ingredients for some of the best cake you ever ever had.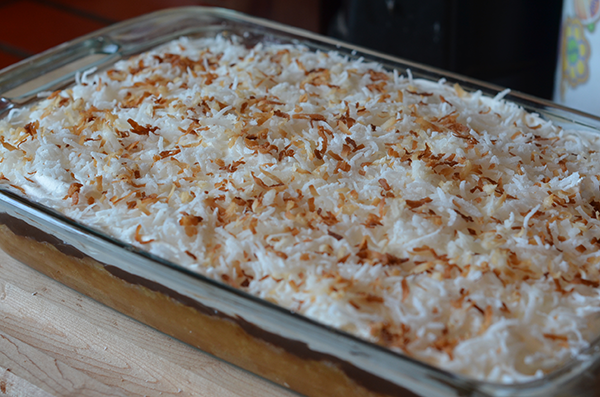 For this cake it is best when served COLD. I don't normally keep cakes in the refrigerator but this once you should. It is delicious when it cold and even tastes great a couple days later. You can also enjoy this cake with a cold glass of Silk AlmondCoconut Blend!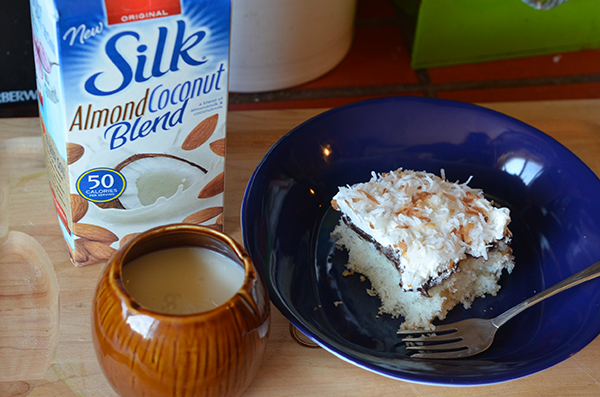 Now for the recipe. Beware, if you love coconut you are really going to enjoy this…
Coconut & Fudge Poke Cake With #SilkAlmondBlends
Author:
Ingredients
1/2 cup Silk AlmondCoconut Blend
2 1/2 cups shredded sweetened coconut (divided)
1/2 cup toasted coconut (optional)
1 cup Cream of Coconut
1 white cake mix
12.8oz jar hot fudge topping (room temperature)
5oz whipped topping (dairy free or regular)
Instructions
In a mixing bowl add white cake mix and 1 cup of shredded coconut. Stir well and bake according to instructions on box in a 13×9 baking pan.
While cake is baking, add SilkAlmondCoconut Blend, 1/2 cup coconut and Cream of Coconut in a bowl. Mix well and set aside.
When cake is done, remove from oven and immediately poke several times with a fork. Pour the mixture you made all over the cake allowing it to seep into the holes and allow to cool completely. I put my cake in the refrigerator for a couple hours covered to speed up the cooling process.
Once cake has cooled, add a layer of the hot fudge topping. If it is room temperature, it should be soft enough to spread. If not microwave 15-30 seconds until spreadable.
Add a layer of the whipped topping.
Sprinkle 1 cup of shredded coconut on top of whipped topping.
Optional – Sprinkle 1/2 cup of toasted coconut on top. Coconut can be toasted by placing a sheet of parchment paper on cookie sheet and bake for 3-5 minutes at 350°.
Store in refrigerator to keep it nice and cold.
For more information on the Silk products visit: https://www.facebook.com/SilkUS.