I received samples for review. No monetary compensation has been received & all thoughts are my own.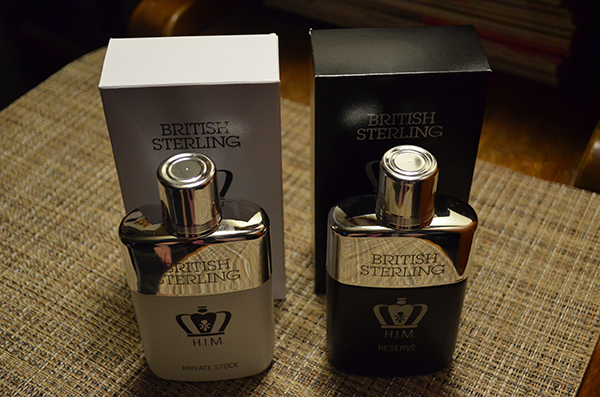 One thing my husband enjoys getting as a gift during the holidays is cologne. There is a certain bottle of cologne I buy for him every year at Christmas that usually lasts throughout the year. I was excited to receive two bottles of the brand new British Sterling mens cologne, a favorite from the 70's with over 50 million sold that is making a new comeback with two fantastic blends – H.I.M. Reserve and H.I.M. Private Stock.
British Sterling H.I.M. 'Reserve' — a provocative oriental blend of fresh citruses, bold spices and sensual woods
British Sterling H.I.M. 'Private Stock' — which showcases fresh citruses  combined with crisp woods, aromatic spices and rich undertones
My husband has tried both of the blends with the Private Stock being his favorite. Out of the two scents, I think the white bottle (Private Stock) smells the best on him as well.
For those looking for a Father's Day gift idea, the pricepoint price on these are only $24.95. This makes for an affordable gift for dad or that other special guy on your shopping list.
British Sterling Giveaway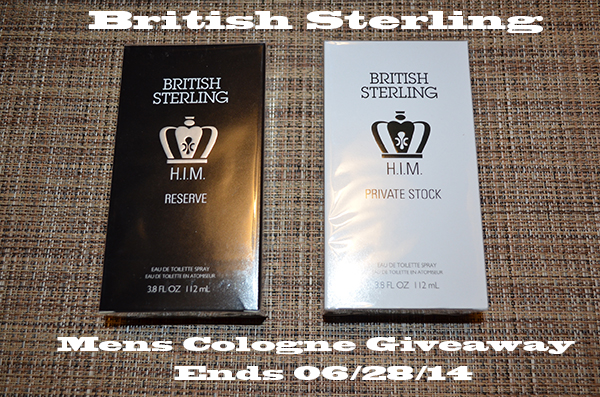 Two of my LUCKY readers are going to receive a bottle of the British Sterling H.I.M. Reserve and H.I.M. Private Stock mens cologne. One reader will receive the Reserve and another reader will receive the Private Stock. To enter for your chance to win, use the Rafflecopter below: