I love brownies and have a Tiramisu Brownies recipe that you are going to love.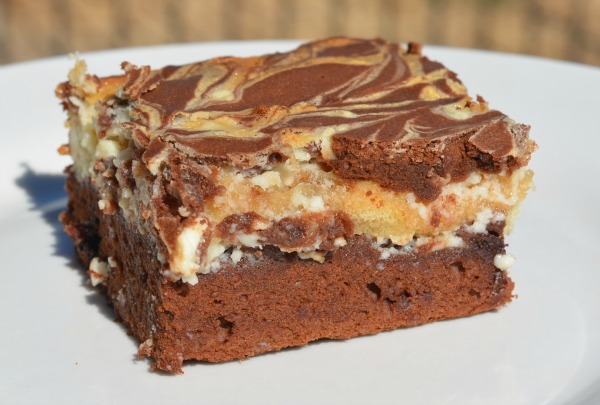 When it comes to making brownies, mine can be a little basic. Sometimes I get a little Betty Crocker in the kitchen and will add chopped walnuts or maybe some chocolate frosting. This past Father's Day I made some Tiramisu Brownies for my husband that was a hit. I thought they were delicious, not as hard as I thought to make and something I am definitely going to make again.
Tiramisu Brownies Recipe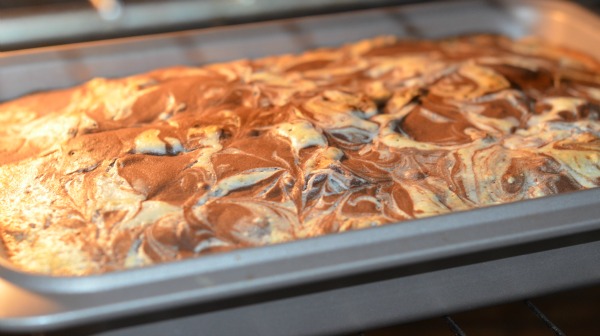 I can't say that this recipe is mine. The recipe is courtesy of Chef Maureen Joyce and Barista Prima Coffeehouse. The pictures of the brownies are the actual brownies I baked and devoured, but I didn't come up with this yummy recipe
Are you feeling like baking something sweet and delicious. Below you will find the Tiramisu Brownies recipe that are featured in this post.
Tiramisu Brownies Recipe
Author:
Ingredients
12oz chocolate chips
1 cup butter, softened
1 cup sugar
4 whole eggs
4 egg whites
1 cup cake flour
8oz Mascarpone cheese, room temperature
8oz cream cheese, room temperature
1/4 cup sugar
1/4 4 egg whites
2 tsp vanilla extract
1 package Ladyfingers
1 cup Barista Prima Coffeehouse Italian Roast Coffee Brewed
Instructions
In a large bowl, melt the chocolate. Stir until smooth and leave it to cool. Heat the oven to 350 degrees. Line a 13″ x 9″ baking pan with paper. Add chocolate to a mixing bowl with the paddle attachment on. Beat in the butter followed by 1 cup sugar and the 4 eggs and 4 egg whites. Add the flour. Mix on low speed until just combined. Pour the batter into the prepared baking pan minus 1 cup of brownie batter. Lay the Ladyfingers upside down on top of batter, and push down slightly. Brew 1 Barista Prima Coffeehouse Italian Roast K-Cup pack. Using a pastry brush, carefully brush the Barista Prima Coffeehouse over the Ladyfingers until they are saturated.
In another bowl combine the Mascarpone cheese, cream cheese, and 1/4 cup sugar, 4 egg whites and vanilla extract. Spread topping over Ladyfingers. Place spoonful of brownie batter on top of the creamy filling and swirl it lightly with a toothpick or knife.
Bake for 45-50 minutes or until center is almost set and brownies begin to pull away from sides of pan. Cool completely in the pan before slicing it.
Enjoy!