For the last few months I have been really wanting to make my daughter Hannah those cute Bento Box style lunches. Since she is at school all day and in an after school program, I want her to eat a lunch that is healthy and full of foods that she likes. This morning I woke up early to prepare my first Bento Box lunch for Hannah Halloween themed!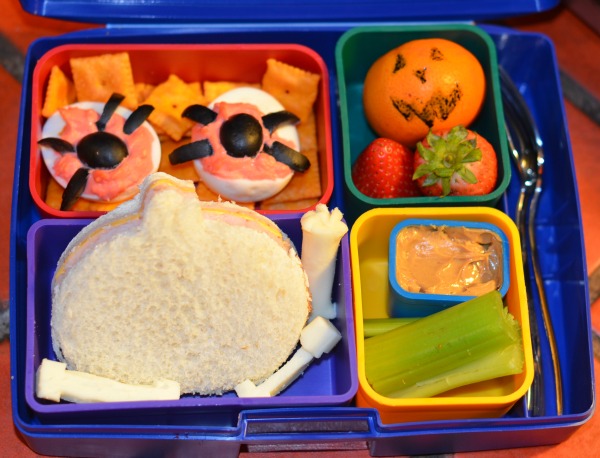 Today Hannah will be having a pumpkin shaped sandwich, boned shaped string cheese, spider deviled eggs under a bed of cheese crackers, a pumpkin faced clementine, celery with a side of peanut butter and a couple strawberries.
I think she is going to be happy when she wakes up!