One thing I always hear my husband tell the kids to do is their chores. I know they probably shouldn't need to be reminded all the time, but without reminders sometimes I think they like to pretend to forget. I think maybe if they had an allowance system like some children do, they might have more motivation to do their chores. We don't have an allowance system, but my children are definitely rewarded. I like to take family trips or spoil them by buying them something they have been wanting. I seem to think my children are a little spoiled, even though I don't have to hand them over any cash.

For many families and maybe even yours, there is an allowance system in effect for your kids. For me, I think that when there are rewards to be given for something, the reward might bring help increase the motivation. For those of you that like to reward your children for their chores, you have to check out My Job Chart. This site offers a very COOL and FREE online chore chart. You can also setup a reward system with the online chore chart to help teach your motivate your children to earn and save money.
To see how the My Job Chart system works, watch the video below:

With is neat with My Job Chart is  you can setup a profile for each of your children, then setup their individual chores. When they complete their chores, they earn points that they can redeem for things they want from the Amazon store place. Since I do a ton of shopping on Amazon, I was excited to see that they if I use My Job Chart, my children will be able to purchase through Amazon too!
A great benefit of using My Job Chart is, not only will your children be more excited to do their chores, they will also be receiving some hands-on learning about the ABCs of prosperity that include saving, sharing and spending. When parents see their children using the system, they can receive the satisfaction of seeing their kids gain the foundation skills of a strong work ethic and financial responsibility. Take a peek at this screenshot to show you a little on how it works: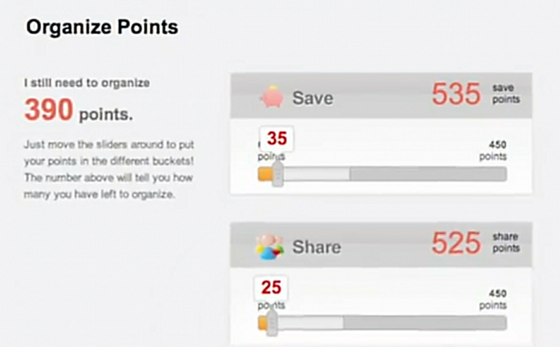 When your children use My Job Chart, not only can they spend the money they have earned, they can also use their money to share and donate to charities like Heifer International and Operation Smile that are needing to be rewarded too! I think this feature is awesome and I hope to see lots of kids sending some sort of donations to others in need.
There are currently 265,986 members using My Job Chart and hundreds more joining each day! To check out this service for yourself, setup a FREE My Job Chart account at: www.myjobchart.com
Do you have an allowance system for your children in place?