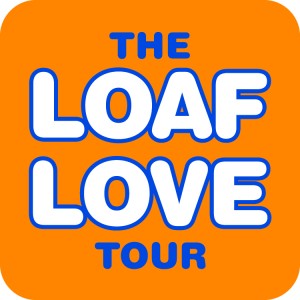 Last weekend was HOT but the kids and I took a trip to the Sacramento Zoo for Tillamook's #LoafLove Tour which we couldn't pass up because we just LOVE the Tillamook cheese products. This fun tour happens to be the third annual cross-country mobile cheese sampling event that is currently making its journey through California (The Golden State) and Washington.
With the #LoafLove tour, the first 100 fans that were sporting their happiest and cheesiest Tillamoook orange shirts were awarded with a free ticket to the zoo. When we arrived, we all wanted to take a group picture in front of the cute Tillamook refurbished VW bus.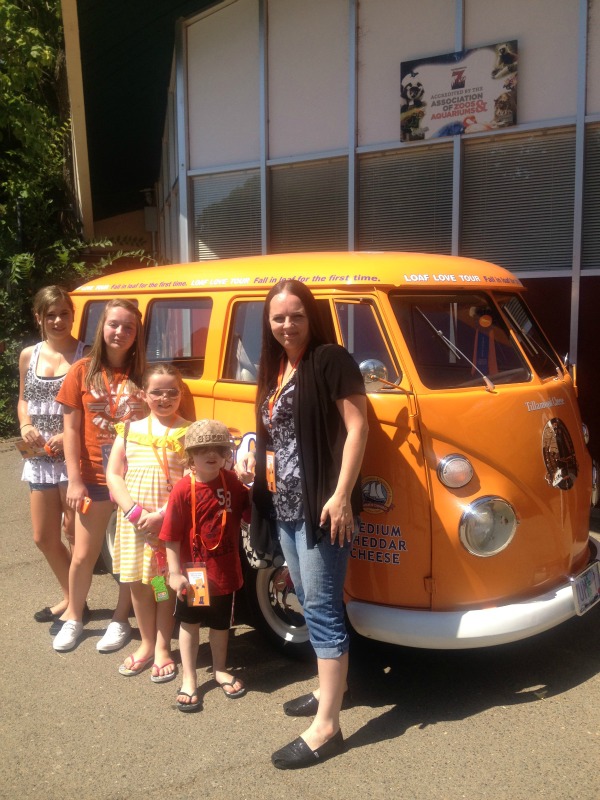 Once we  entered the zoo we headed to a special VIP area to hang out with the Tillamook crew including Tillamook's Loafy and some other Northern California bloggers for some games, lunch and a fun Grilled Cheese Sandwich Contest.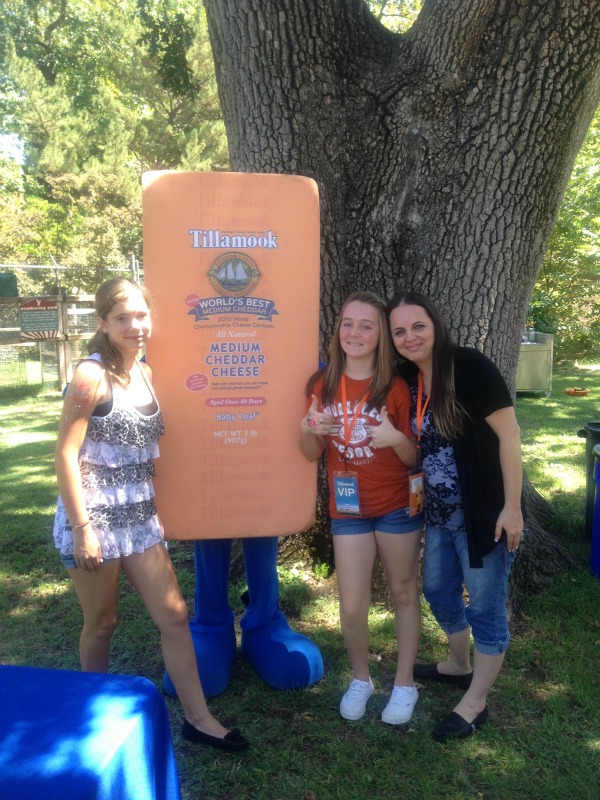 They also had these fun smiles on a stick that we all found amusing.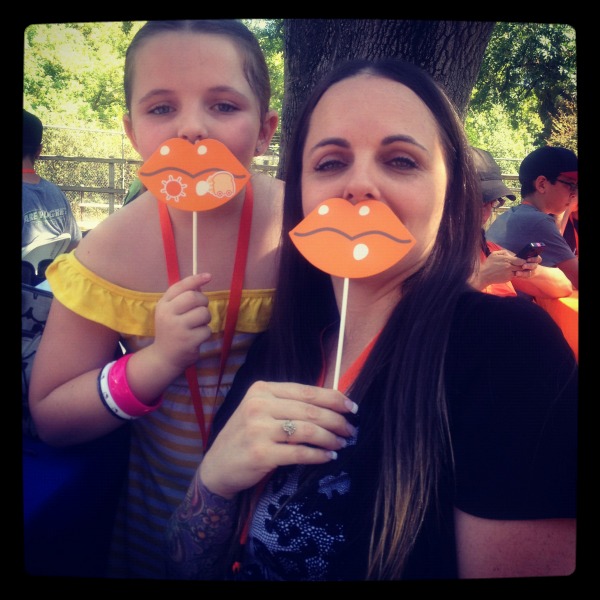 For lunch, we got to make grilled cheese sandwiches. I chose to add Ham, Roast Beef, Tillamook Cheese and BACON.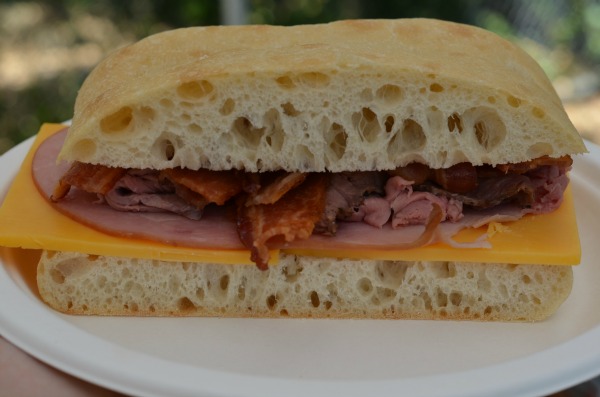 My kids just LOVED this lady who gave them all these cool and colorful designs on their arms, face, hands and even legs.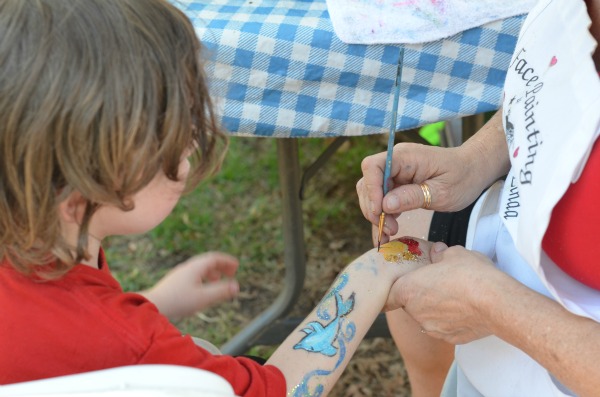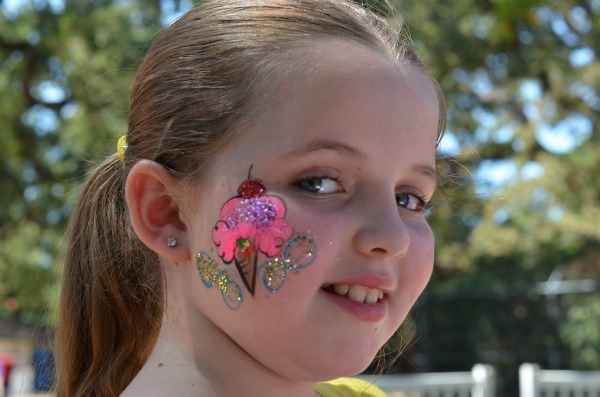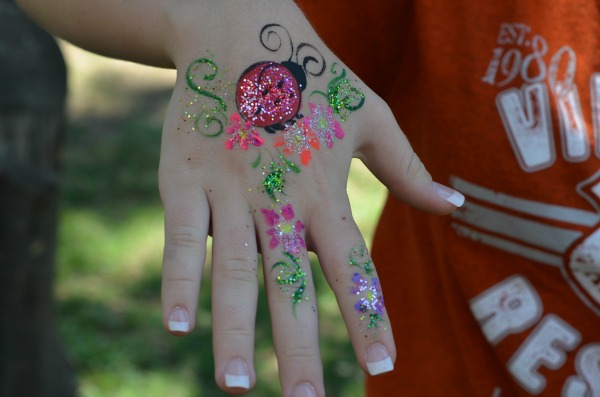 My oldest found it entertaining to decorate her iPod with some cool Tillamook stickers she received. I thought it was a pretty cute idea too!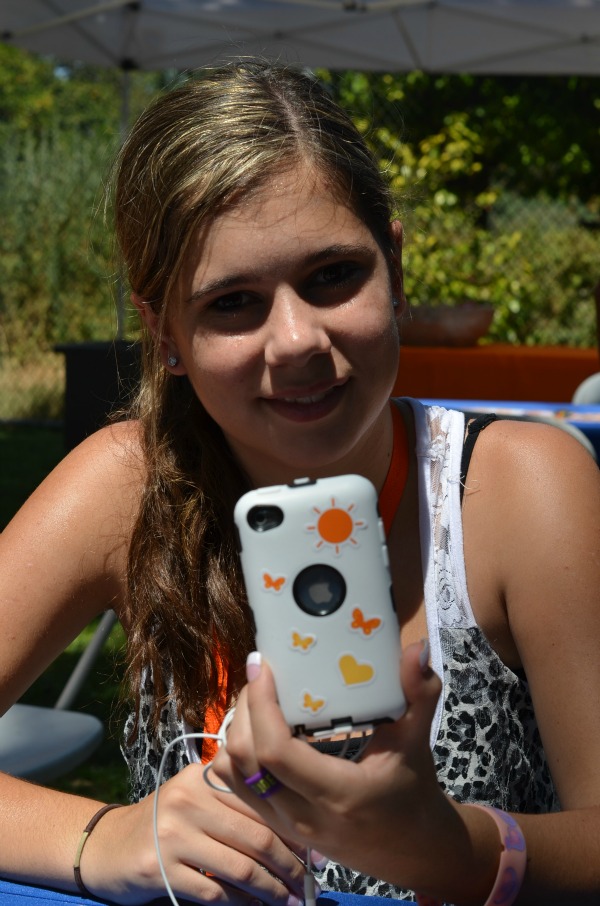 We ended the event with a grilled cheese contest. My daughters and I decided to name our sandwich the BHC and include bacon, ham and Tillamook cheese (both sharp and pepperjack). We didn't win but we gave it a try.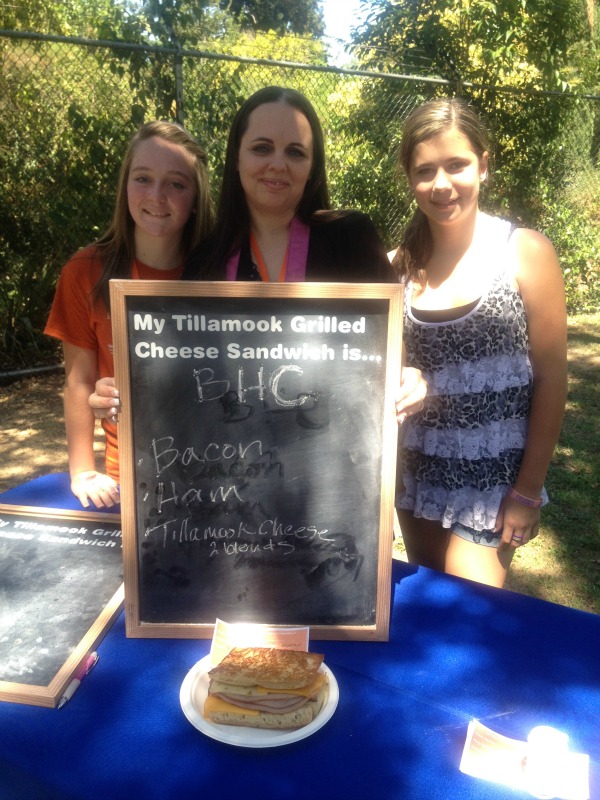 Besides the yummy food and entertainment for the kids, I really enjoyed seeing one of my favorite fellow blogger friends Jen from The Mom Reviews. Hanging out with friends makes these events even more special and memorable.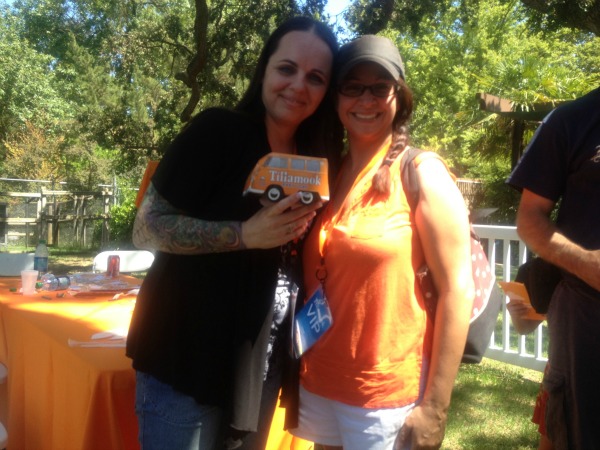 I attended a special VIP Blogger luncheon with Tillamook, but the #LoafLove Tour is something that the public can participate in too! For more information on where you can find the  Tillamook #LoafLove Tour or to sign up for some cheesy news updates, visit: LoafLoveTour.com.
Disclosure – I received an invitation to this special VIP Blogger Luncheon with Tillamook. This post is not a paid post and the opinions stated herein are 100% my own.