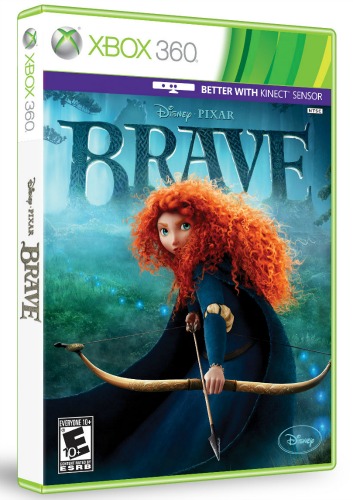 I seen Disney's Brave with my daughter last month and I loved it. Very soon I will also be playing  Brave: The Video Game on our XBOX 360 that is also available on Kinect, PlayStation Move, Wii, Mac and PC.
When you play the game, you play as Merida, a Will 'o the Wisp and other popular characters from the new Disney Pixar film and run, jump and battle your way through the rugged landscape of mythical Scotland. Disney Pixar has put together and obstacle course in this game and movie and challenged several popular YouTubers (including Tobuscus, Olga Kay, DaneBoe and Katers17) to see who truly is Brave.
I have been given the opportunity to give away a copy of the game on Xbox, as well as two copies of the Brave Temple Run game for iPhone and iPad for two runner up winners. To enter my giveaway, watch the video below and leave a comment letting me know which obstacle course contestant you thing is the bravest. Use the Rafflecopter below to submit your entries.