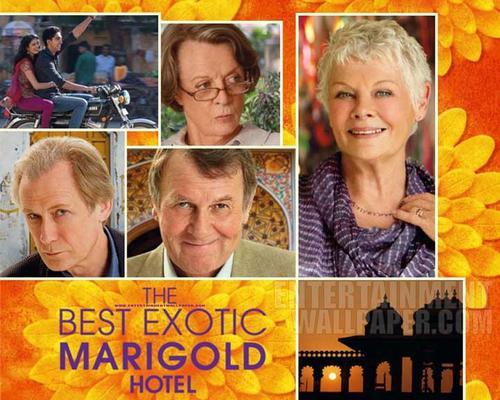 Synopsis:   THE BEST EXOTIC MARIGOLD HOTEL follows a group of British retirees who decide to "outsource" their retirement to less expensive and seemingly exotic India. Enticed by advertisements for the newly restored Marigold Hotel and bolstered with visions of a life of leisure, they arrive to find the palace a shell of its former self. Though the new environment is less luxurious than imagined, they are forever transformed by their shared experiences, discovering that life and love can begin again when you let go of the past.
THE BEST EXOTIC MARIGOLD HOTEL is being called "The Avengers for grown ups" and is expanding throughout the US this month to a theater near you. Check out the trailer at: http://trailers.apple.com/trailers/fox_searchlight/bestexoticmarigoldhotel/
I have been given the opportunity to give one of my readers a cool exotic prize pack that includes the following goodies: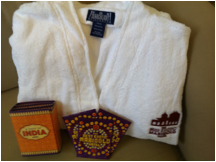 A Taste of India Spice kit
THE BEST EXOTIC MARIGOLD HOTEL bathrobe
THE BEST EXOTIC MARIOLD HOTEL seed kit
To enter my BEST EXOTIC MARIGOLD HOTEL Prize Pack Giveaway, enter the Rafflecopter below:
Disclosure – This is not a paid post and I received no compensation. I am just hosting this giveaway to benefit my readers.