This is a Sponsored post written by me on behalf of CloSYS for SocialSpark. All opinions are 100% mine.
When I wake up in the morning, one of the first things I normally do is brush my teeth and use mouth wash. I like my mouth to feel clean so that my day will get started off in a good way. I just wish my kids would all get up and brush their teeth without having to be reminded. 🙂
One thing I dislike about most mouthwashes I have used throughout the years is that burn you feel. I've always thought that although the burning doesn't feel too good, it is helping fight all those yucky germs that could be hiding in your mouth, on your teeth and on your gums. It also isn't fun when the directions tell you to keep that burning stuff in your mouth for at least 30 seconds, ouch.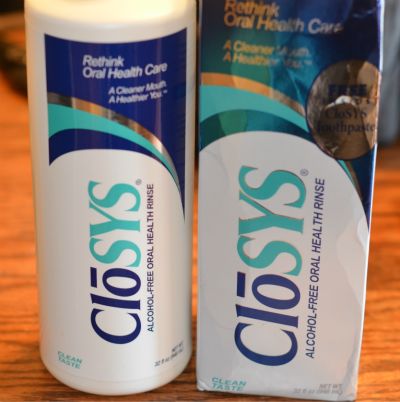 Earlier last month I received some of the CloSYS oral rinse to try. I had read online that this product had no alcohol to burn your mouth, so I had to give it a shot. The CloSYS oral rinse is a mouthwash that uses a Chlorine Dioxide formula that helps to eliminate bad breath while fighting gingivitis and periodontitis. This product can be used plain or with a peppermint flavor that comes in a separate container to add if desired.
When I first used the product, I thought it was to bland and needed some flavor. For me, I like my mouth to leave my mouth feeling minty fresh so I added a few drops of the peppermint oil that it came with it to give it flavor. I then tried using the oral rinse again with the peppermint oil and thought it had a much better after taste. While it didn't give any burn feeling when using the product, it did give my mouth a "clean" feel which seemed to last, maybe even longer than other oral care products I have used.
Here are the features of the CloSYS oral rinse I haven't mentioned:
Kills 99.9% Of Harmful Bacteria In 10 Seconds
Works Gently But Effectively
A Refreshingly Clean Taste
Balances PH levels of your mouth
You can find out more about CloSYS at: http://www.closys.com and be sure to like CloSYS on Facebook too!