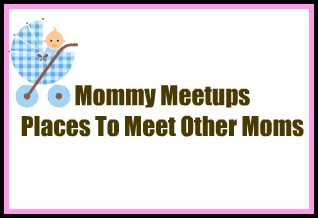 Are you a mom that wants to meet up with other moms like yourself? This is great way for moms to meet other moms to make new friends as well as find playdates for your children. You would be surprises just how many mommy meetups there are that taking place each and every day.
We have compiled some resources for you to find other moms who want to meetup with other moms and their kids for fun playdates.
Meetup – This site has a special section just for moms. You type in your zip code and it will show you the closest mom meetup groups near you. I typed in my zipe code and found one right in my city as well as many other meetups that are within 5 to 10 minutes away.
Raising Them – Find Moms Groups, playgroups and childrens activities. This is a parenting community where you can meet parents locally or online to form groups.
Moms Meet – Empowering moms to come together in an informal setting and talk about the latest on raising healthy families and living green.
Playgroups USA – With this site you can not only find groups for moms to meetup, you can also setup your own play group for moms as well.
Want to find more groups than those listed above?
There are tons of additional playgroups and meetups that are not list above. These are just some of the popular mommy meetup sites that are available to you that we recommend.
Another way you can find playgroups in your area is to go to a search engine and type in any of these keywords (mommy meetup, moms meetup, mom playgroups). You can also add your city when using these keywords which might give you better results.
If there are no playgroups in your area, it might be fun to start your own!