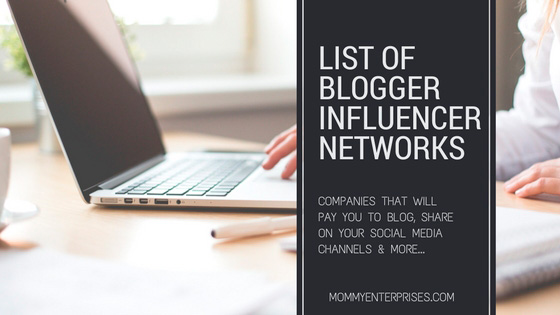 If you are a blogger or wanting to start a blog, there are MANY companies online that pay bloggers to promote their products and services on your blog. Many of these companies will also pay you to share content on your Twitter, Instagram, Pinterest and other social media channels too!
Below you will find our list of Blogger Influencer Networks that you will want to join:
Do you know of an blogger influencer network that isn't listed above? Please send an email with the details!