I have three daughters and over the years when I have bought them fun toys and cute girly stuff, I sometimes wish they would have had stuff like they have today back when I was young. For instance, my daughter Hannah has this CUTE Moxie Girlz Bubble Bath Surprise Sophina doll that she has been enjoying playing with this past couple weeks.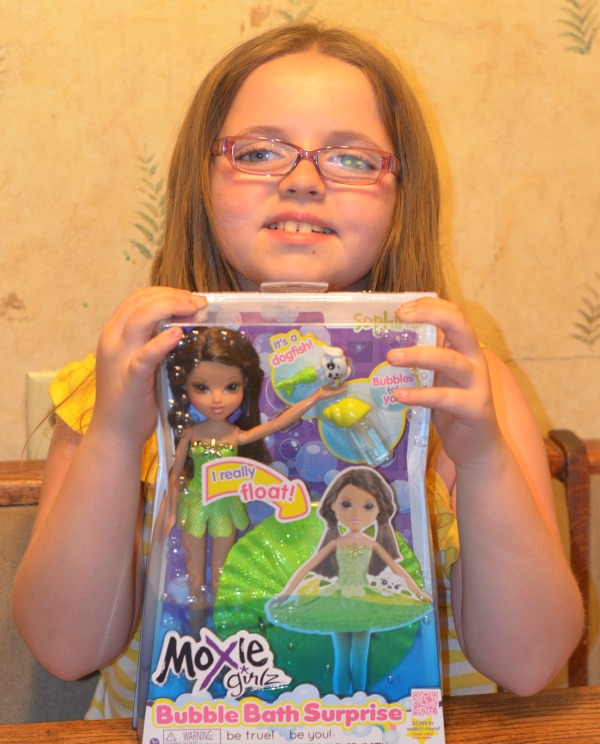 When I was little, I would have LOVED to have this doll over all my other dolls. Not only is this doll cute, it also has a little bubbles container so you can blow bubbles, an adorable dogfish toy and can be a bathtime toy because this doll floats!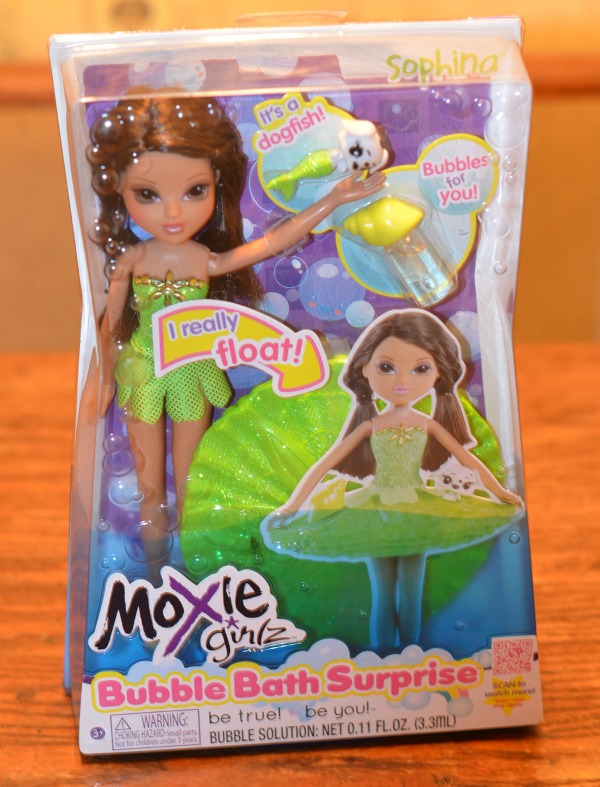 This summer has been HOT. We have been spending quite a bit of time outside and cooling off in the little kiddy pool. Since this Moxie Girlz Bubble Bath doll floats, Hannah thought it would be fun to let her swim in the pool too!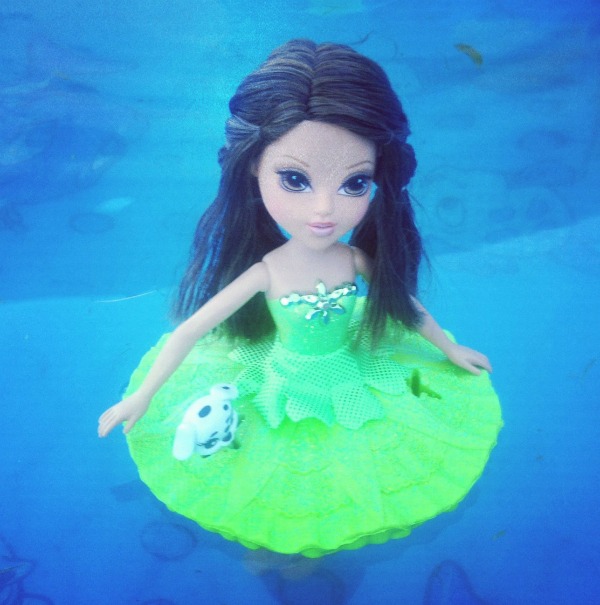 What I like most about this doll is that it can get wet. I love that my daughter can take her Moxie Girlz Sophina in the tub or pool and watch her float with her special pretty skirt. Here are some of the doll's features"
Green sparkling outfit with Magic skirt that allows her to float
Skirt has two holders; one for her pet and one for mini bubbles for kids to use
Sophina has her own special pet, dogfish, that is part dog and part fish
Accessories include: 1-Pet dogfish, 1-Mini bubbles, 1-Petal skirt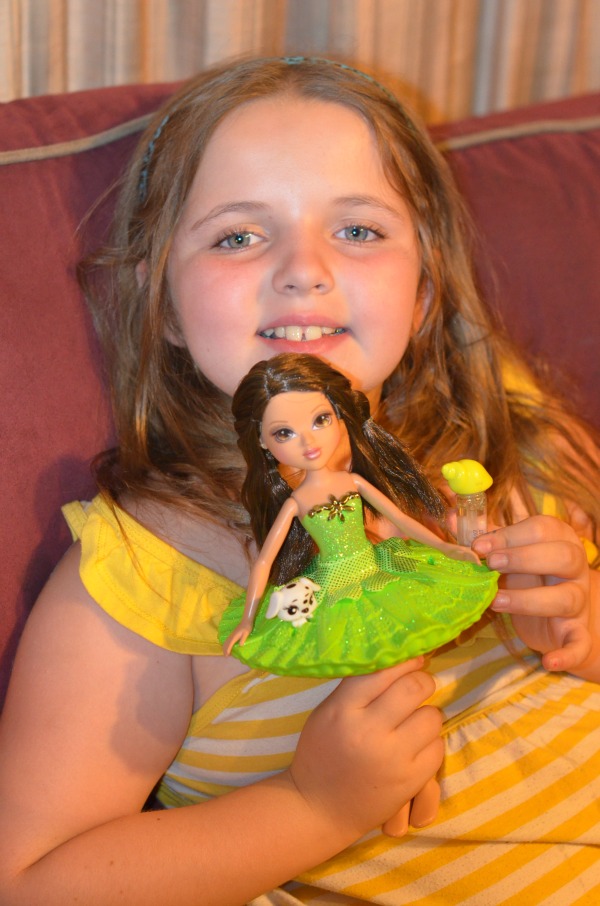 There are currently five different Moxie Girlz Bubble Bath Surprise Dolls. Here are Moxie Girlz Bubble Bath Surprise Doll Sophina's friends.
To find out more about the Moxie Girlz Bubble Bath Surprise Dolls, visit: www.LittleTikes.com.
Now for my Moxie Girlz Bubble Bath Surprise Doll Giveaway
One of my lucky winners is going to win one of these CUTE Moxie Girlz Bubble Bath Surprise Dolls too! To enter my giveaway, please use the Rafflecopter below:
Good Luck to those that enter!
Disclosure – I received the product featured above to provide you with this post. This post is not a paid post and the opinions stated herein are 100% my own.
183 Flares
Tweet
Email to a friend
183 Flares
×