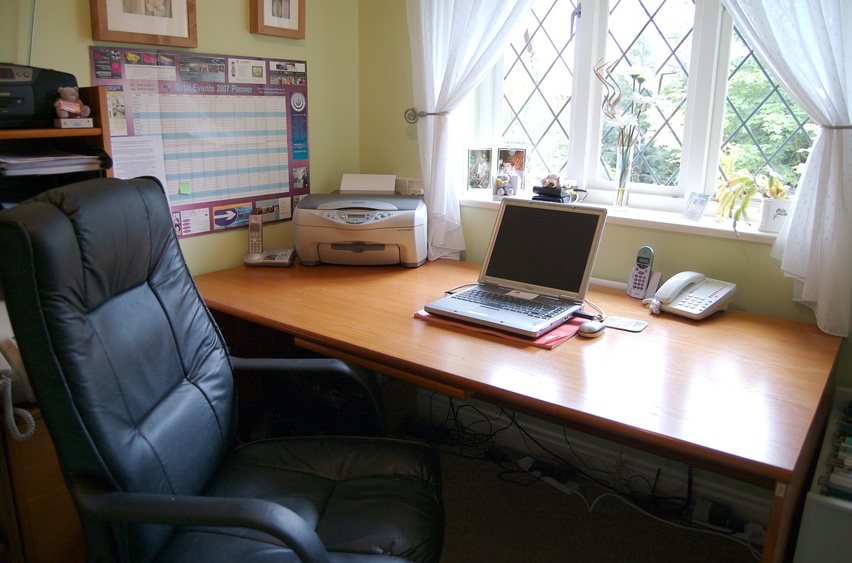 As an entrepreneur and a mom, you know the importance of being on top of things and staying ahead of the game. It's a new year and a new decade, and you want to start 2020 on the road to success.
Fortunately, you can make sure your business doesn't fall behind by following just a few key entrepreneurship strategies. Whether you're looking to be a better leader or grow your business, here are five ways you can make sure your business stays ahead in 2020.
Keep learning. Business is always changing, which is why one of the keys to successful entrepreneurship is to accept new information and to learn from it. The more you learn, the more you can translate new information into new abilities to grow and cope with obstacles that come at you. For instance, there's never been a better time to learn how to use speech recognition software to improve your productivity. There are plenty of sources where you can find new information. Not only are there more than 119,000 libraries in the U.S. but there are also skill-sharing websites where you can take classes and learn software like field service management software, which has evolved a lot in the last 10 years, and Adobe and Microsoft programs.
Get started now. It's all too easy to push work aside for the next quarter, especially if an idea comes to you in the middle of one. But it's important to do what you can to get ahead wherever you are in your strategy-setting session. Don't be afraid to start projects that will help you reach your numbers and meet your goals.
Set your priorities. While it's a good idea to get started on projects now, it's also important to set priorities so you know what you need to accomplish first and foremost. This applies to both your business and your personal life. You'll be surprised by what you can accomplish when you figure out how to use your time to work on what matters to you.
Outsource when you need it. Some businesses outsource other businesses when they need design work, IT services, or photography. Outsourcing businesses aren't hard to come by, either. For example, there are at least 140,000 photographers, including freelancers, working in the United States. Don't be afraid to reach out and seek help from other freelancers, SEO marketers, and businesses when you need skills or technology that would be cheaper to outsource than to obtain yourself. You can even outsource invoice factoring, which can advance up to 90% of a customer's invoice to you to help keep your finances balanced.
Embrace failure. Many small businesses and entrepreneurs experience failure. For example, only 10% of people report that sales calls provide enough value to warrant the time spent on them. But if you let that failure get to you, you run the risk of it setting you back and hurting your business even more. Failure is an important part of success. When you learn from your mistakes, you can take what you've learned and be more productive toward reaching your goals.
It's a new year, which means there's a new chance for your business to get started on the path to success. By following the strategies above and taking new risks, you can stay on top of your game as an entrepreneur in 2020.