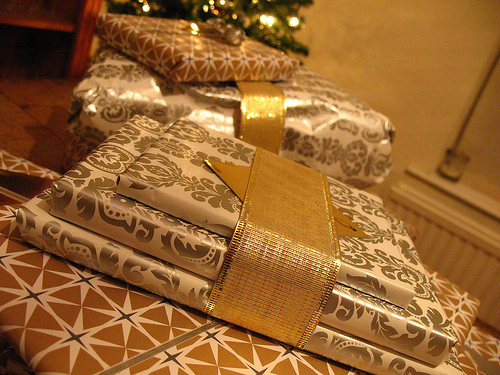 Image courtesy of Alice Harold on Flickr.
I was watching one of my favorite news programs yesterday morning and they were talking about the different places in your home that you can hide gifts that kids won't look in or under.  Here is a list of some ideas on where you can hide your gifts that I thought I would share.
Top 10 Places To Hide Christmas Gifts
Zip up suit bag
Trash bag under bed
Ice chest/cooler
Luggage
Christmas decoration box
Trunk of your car
Attic
Change name on present
Relative's closet
Junk box
These are just 10 ideas of spots you can use to hide your gifts. If you have children, I am sure that you have some ideas that you might want to share with my readers too!
Feel free to share with us where you hide your Christmas gifts by leaving me a comment below.