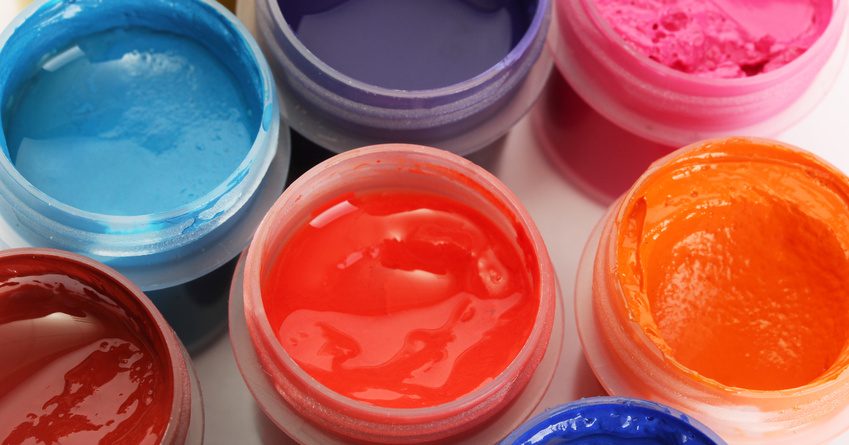 Crafting as a family is a great way to encourage creativity and spend quality time with your kids. You can learn a lot about your kids and how they think by looking at how they take on the creative projects you give them. You can use crafts as a way to let your kids express any overwhelming emotions they may be feeling. For example, if your kids are part of the 75% of people with braces under 18, they may be feeling pain or annoyance with the braces, and giving them a creative outlet can help them channel those emotions in a safe and positive way. Below are a few examples of crafts that you can do with your kids this winter.
Bookmarks
Making your own bookmarks is a great way to encourage your kids' reading habits. When it comes to decorating bookmarks, you can make any sort of bookmarks you want and use whatever materials you'd like — you can start with a rectangular piece of paper and let your kids go wild with whatever arts and crafts supplies you have. If you want to keep the bookmarks flat, you can use paint, crayons, colored pencils, or markers and let your kids create designs on the bookmarks. Make sure they're fully dry before you put them in any books!
Collages
Another fun and easy activity is to have your kids create creative collages. If you have a stack of magazines laying around that you haven't looked at in months or years, you can let older kids go through them and cut out the pictures and words that they like from them. For younger kids, if you're not comfortable giving them scissors, you can go through the magazines yourself and cut out what you think they'll like or cut out what they point to. Once you have all of the pictures ready, you can have your kids use a glue stick to paste them to pieces of construction paper. They can try to make actual things, like people or places, or they can just put together whatever kind of collages they want. For teenagers, you can have them create mood boards or vision boards and use it as a way to talk about what they want to do in the future.
Fairy Gardens
Fairy gardens are a great way to bring some green into the winter season. To make a fairy garden, start with a planter filled with soil. For your materials, you can have (or make) small houses and yard decorations, like fences, small stones, sticks, or other woodland materials. You can add in moss, flowers, and other small plants to make the fairy garden complete. If you want to have your kids believe in magic, you can leave small gifts in the planters for your kids to find.
Design Furniture
If you're building furniture or doing other tasks around the house that your kids want to help with but can't, it's a good idea to give them a related task so they feel included. After all, torque wrenches are meant for serious projects, like the one the inventor Conrad Bahr was working on in 1918 when he created the wrench, and may not be suitable for younger kids' use. If you're building furniture, ask them to draw pictures of what they think a cool piece of furniture would be. Let them use their imaginations, and they'll be so wrapped up in their new project that they'll leave you and all of your unsafe tools alone.
Glitter Jars
Glitter jars sound like they'll be a very messy project — and they can be — but overall they aren't too bad. Make sure to lay down craft paper or newspaper in the area you're making the glitter jars so that any escaping glitter can be easily tossed out after the craft is done.
To start, you'll need mason jars, craft glue or glitter glue, hot water (just below boiling works well), food coloring, and glitter, of course. Combine equal parts of almost boiling water and glue, and stir until the glue dissolves. You can wait for the water to cool some before adding the rest of the supplies to the glitter jar if you're worried about your children burning themselves. They can add as much food coloring and types of glitter as they want until they get the glitter jar of their dreams. When they're done, securely screw on the top of the jar and shake them to watch the glitter swirl.
Make It Digital
If you want a craft that won't create any mess, you can give your children a drawing app or website and let them do a digital design. Nowadays, 94% of business enterprises depend on clouds to keep their businesses streamlined, so by encouraging technology from a young age, you'll be getting your kids ready for their futures. Plus, if you print out the picture and accidentally damage or lose it, you can easily print it out again.
What to Do With Leftover Materials
If your children insist on trying a new type of craft, only to abandon it after a few weeks or months, leaving you with specialized materials you can't reuse, what should you do? Well, you can check with local shelters to find out if they are taken donations of craft supplies, or you can consolidate them into kits that you can donate.
This is taking a page out of the book of Only Child Handicrafts. The owner, a professional indigenous beader, put out a call for others to donate their leftover beads and beading supplies so she could create kits and donate them to incarcerated indigenous people. She received overwhelming support, and the idea is one you can easily replicate in your community. Donating things you don't use is a great way to teach your children about giving back, and you can ask others that you know about donations so you can create more complete craft kits.
No matter what kind of craft you decide to do with your kids, you'll be learning lots about them and how their creativity works.
What are your favorite crafts to do with your kids? Have you done any of these crafts? Are you thinking of collecting supplies for donation? Let us know in the comments!