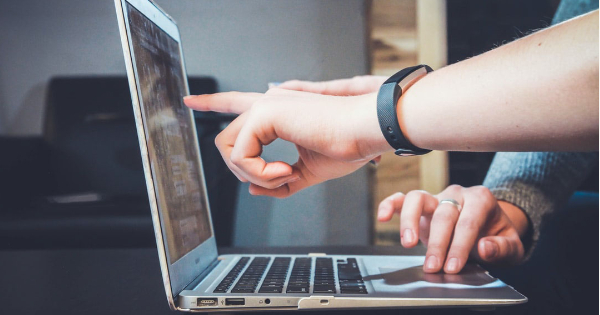 Technology has had a drastic impact on the marketing industry. It's almost impossible for traditional forms of marketing to exist without padding from online marketing. That said, online marketing is arguably the most important aspect of marketing today. Without search engine optimization (SEO) work and a website, companies would be stuck with mascots standing outside swinging their sign around.
However, online marketing is not the only aspect of marketing. Here we will address just how important it is to consider and implement all aspects of marketing, including social media, in order to have the most successful business.
Online Marketing
Because online marketing is so important, we'll start there. First things first, establishing a website is the most basic thing you must do if you hope to market your business. Without a website, any potential clients you are hoping to engage with will never be able to find you online. Because this is the major way customers find new businesses, it is a huge disadvantage to go without.
Additionally, the quality of your website is important. Your content needs to be concise while also engaging the readers. If your site is messy, confusing, or takes too long to load, you're going to lose customers. If a website takes more than three seconds to load, 50% of people will leave the page. As a business owner, you want to be sure that your website is functioning properly at all times.
Another aspect of your website is your brand. Your logo, your website, and your mission statement are staples of your brand. The purpose of your brand is to tell potential clients who you are and what you do. As such, it can be a huge help when it comes to advertising your company. When all of these things align and you send a clear message to your customers, consistent branding across all channels increases revenue by 23%.
Without getting too in-depth, SEO wouldn't be possible without the influence of technology. Thanks to Google Analytics, marketers can figure out keywords and phrases that will help your content rank better online. As a result, this provides your site with more searches, and thus, more customers. For this reason, marketers owe a huge "thank you" to the technological advancements that make this type of work possible.
Traditional Marketing
Though online marketing plays a huge role in advertising a business, it is not the only way to reach new clients. Signage, trade shows, and word of mouth can carry a heavy impact.
Though this article joked about those who spin a giant sign, there is value to in-person advertising. Firstly, drivers are trained to look for people near the roads. Putting a person out near the road waving around a big sign is going to get people's attention. And while it may seem old-fashioned, that could be beneficial if it's completely in line with your company's branding.
Your signage has other ways it can be beneficial for marketing your business as well. For example, people love stickers. And even if they don't personally want the sticker, it has to end up somewhere. If your business' sticker ends up on a light pole in the nearest city, all of those people who commute in that area are now potential clients. They could see your sticker while waiting for traffic and look up your website right then and there. The same goes for bumper stickers with your logo on it. Of course, without the printing technology and the design technology to create these marketing pieces, companies wouldn't be able to market this way.
Additionally, trade show exhibits are a great way for companies to engage with clients that are further away. If your product or service is bound by location, this wouldn't necessarily be as useful for you. However, for those whose service knows no geographic bounds, trade shows can be incredibly useful. This is largely because those who visit the trade shows are looking for partnerships or new services. The audience couldn't be more perfect. In fact, 99% of marketers said they found unique value from trade show exhibits that they did not get from other marketing mediums. For this reason, it can be a worth-while aspect of marketing.
There is a lot to consider when it comes to marketing and all the different ways you can attract customers to your business. Technology has played a huge role in catalyzing different marketing techniques, and we didn't even mention the impact of social media. Another reason technology has such an impact on marketing is because it is ever-changing. As technology evolves, so does marketing, and vice versa.