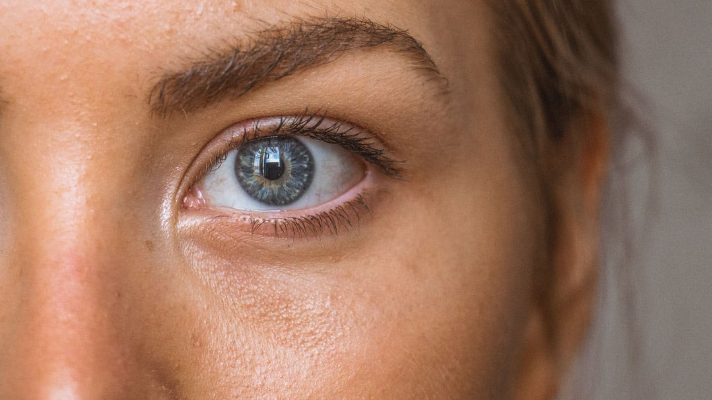 We've all heard that we should be hydrating regularly. Although the morning routine of the average American uses 20 gallons of water, that doesn't mean your body is getting all of the H2O that it really needs.
Dehydration can have many adverse effects, but you might not realize what it's doing to your skin. Skin that's dehydrated can appeal dull and can bring out wrinkles and dark circles. It'll also feel tight and may be more prone to inflammation and congestion. In other words, your appearance actually depends on proper hydration. Drinking enough water can help both your skin and your teeth, which might be a huge selling point for the 80% of Americans who would like to have a whiter smile. But you'll need to do more than refill your water bottle to take care of your epidermis. Here are some tips you'll want to keep in mind if your goal is to create a properly hydrated beauty regimen.
Apply a Moisturizer to Damp Skin
Some people assume that if their skin is naturally oily, they shouldn't apply moisturizer. But that's actually not true. If your skin is dry and dehydrated, your body may actually produce more oil to compensate — and that leads to breakouts and other skin issues. Regardless of your skin type, you need to apply a facial moisturizer; the type of moisturizer you choose will depend on your skin's unique needs. Skincare experts may suggest using a water-based moisturizer or one that has hydrating ingredients like hyaluronic acid, vitamin C, or retinol. You should always apply your moisturizer to your skin when it's damp to lock in that hydration!
Try a Serum, Eye Cream, or Face Mask
Ultimately, you may need more than one product to ensure your skin stays hydrated. While ordering a product with overnight or two-day delivery may cost you 50% or more than normal delivery fees, a rush charge may be well worth it if you need specialized products right away. Face and eye serums contain hydrating ingredients and are generally applied before moisturizer, while a high-quality face mask can usually be applied on a weekly basis to increase skin hydration. Since the skin under your eyes is more sensitive and more prone to hydration than the rest of the face, it's a good idea to use an eye cream to prevent wrinkles and dark circles.
Turn Down the Heat and Turn Up the Humidity
If your goal is to keep your skin hydrated, you'll want to be careful about exposing it to overly dry air. During the winter, this can be a problem, as your home's heating can quickly make your skin look dull and listless. To offset the heat, be sure to use a home humidifier to restore moisture in the air. You may also want to rethink taking a long, hot shower or taking a trip to the sauna. Although these pampering sessions might feel good in the moment, they can dry out your skin and create problems later. In general, you should keep your bathing routine on the shorter side and lower the temperature of the water for the sake of keeping your skin moisturized.
Give Your Diet a Makeover
What you eat might be impacting your skin more than you realize. Fortunately, there are certain foods that can help keep your body moisturized and working as it should. Fruits and veggies like tomatoes, strawberries, watermelon, cucumber, citrus fruit, spinach, and avocadoes have a high water content, which means they'll help your skin stay supple. Any food that helps with liver and gall bladder function — like grapefruit and endive — can actually help your skin look beautiful too, as your skin tends to look dry and red if your liver isn't eliminating toxins in the right way. Berries can also be a great dietary addition, as their vitamin C can help your skin look fresh. Foods that are rich in omega 3, such as salmon, tuna, nuts, and flaxseed oil, can help your skin's cells stay hydrated and may even reduce redness from sun damage.
In the end, dehydration can have a number of adverse effects. But if your skin is chronically dehydrated, you might become frustrated whenever you look in the mirror. By incorporating these tips into your beauty regimen, you can feel more beautiful from the inside out and achieve that natural glow you've always wanted.