This last month or so I have been addicted to buying eyeshadow or window shopping eyeshadow palettes! My collection is small for now but growing. I am a member of a couple makeup groups on Facebook and there are members that have over 100 palettes which would be really fun to have. A couple weeks ago I found the Too Faced Razzle Dazzle Berry Eye Shadow Palette at Marshalls for only $14.99 and I had to grab it. I haven't used the Razzle Dazzle Berry palette yet but after going online and seeing there was a pineapple palette that is part of the set, I wanted it. So I have made a couple trips to Marshalls and even a trip to TJ Maxx to look for it.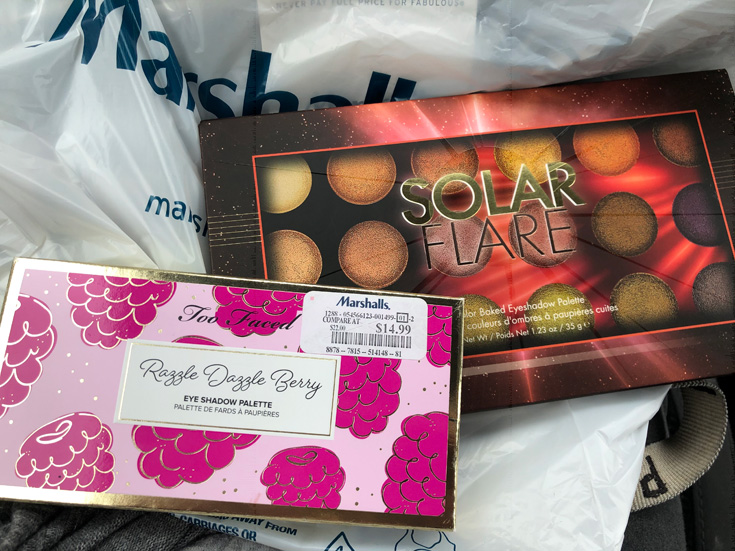 Tonight someone posted their haul from Marshalls that included the Too Faced Dew You Fresh Glow Setting Spray which looked like something I wanted to add to my collection. I asked my daughter if she wanted to take a trip to Marshalls and she was down to go with me. As soon as I headed to the Beauty section I found the Too Faced Watermelon Slice Face and Eye Palette that I have been wanting and decided to grab. Next I found the Too Faced Tutti Frutti Frosted Fruits Highlighter Stick that I had to grab as well. I thought I had only found those two items and luckily my daughter decided to try something on in the dressing room because I found a stand by the front door that had stuff recommend for Valentines Day gifts where I found the Too Faced Sparkling Pineapple Eye Shadow Palette that I had been looking for. I also found the Too Faced Dew You Fresh Glow Luminous Face Primer and the Too Faced Hangover 3-in-1 Replenishing Primer & Setting Spray!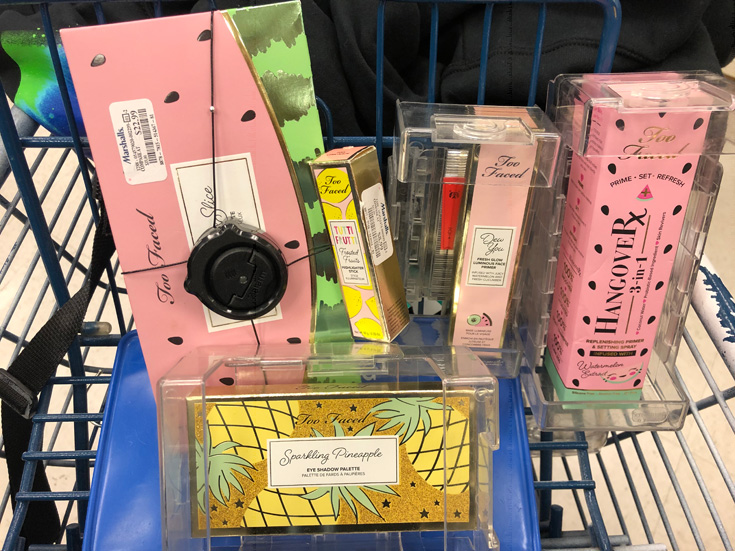 I am pretty happy with my haul! Now I just need to stop shopping for a couple weeks and put all this fun makeup to use. Here is what I paid for each of these Too Faced products I found:
I paid a total of $72.95 for these 5 items at Marshalls. If I was to buy them on the Too Faced website I would have spent $172. That is a SAVINGS of $100!!!!