I am a big fan of makeup! In November of last year I joined BoxyCharm. I can't believe I did not signup sooner.  I have been a member of Ipsy for 4 years and a friend asked me why I wasn't a BoxyCharm subscriber so I had to check it out. I was impressed with my first box and have been happy ever since. I actually signed up for the BoxyLuxe subscription also which gives me even more makeup and skincare products every three months. BoxyCharm actually has three memberships you can join and I am also currently on the waiting list for their Premium Box.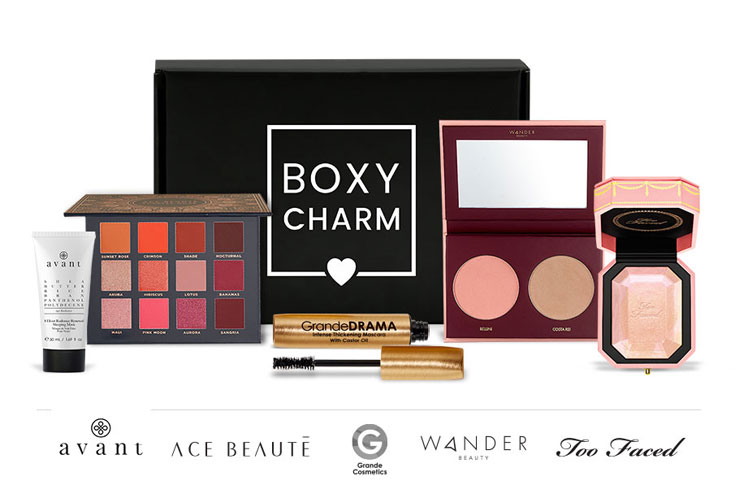 With BoxyCharm you get 5 full size products with their Base Box for $25 a month. What is neat is you can pick one of your products that will be included in your box on a certain day of the month. I have now been putting this date on my calendar so I don't forget. They also have add-ons that can be really FUN to buy at great prices which can also be a little addicting.
Here is what I received in my January BoxyCharm Base Box…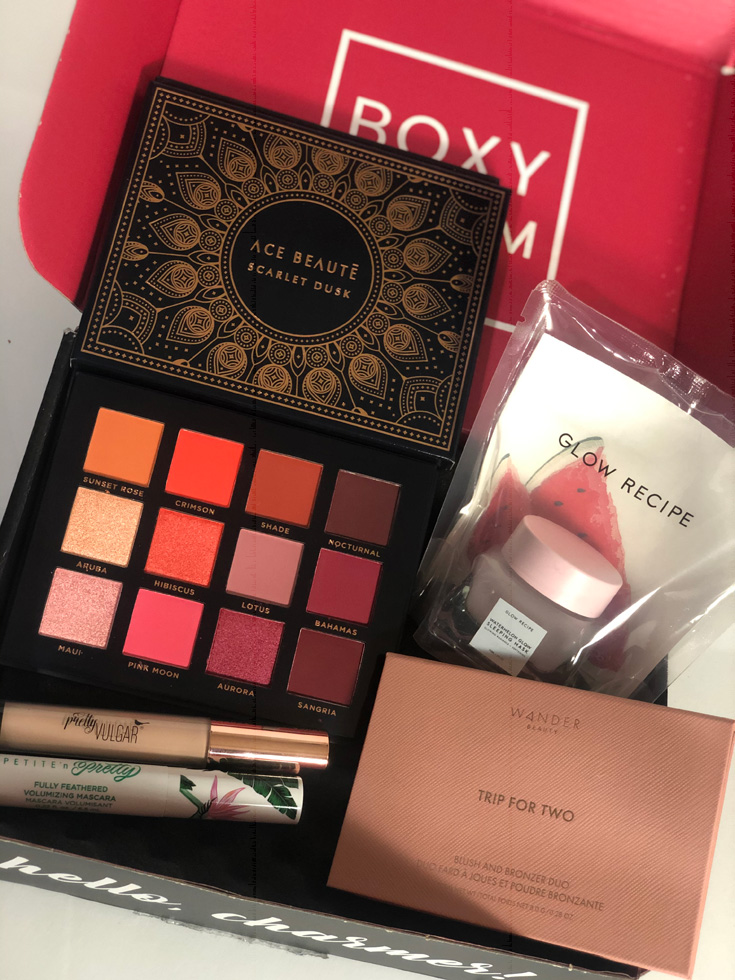 Pretty Vulgar – Under Cover Concealer  – Under Cover concealer is a lightweight gel serum concealer formulated to be hydrating, buildable, and provide medium coverage with a natural, flawless finish. (Value $25)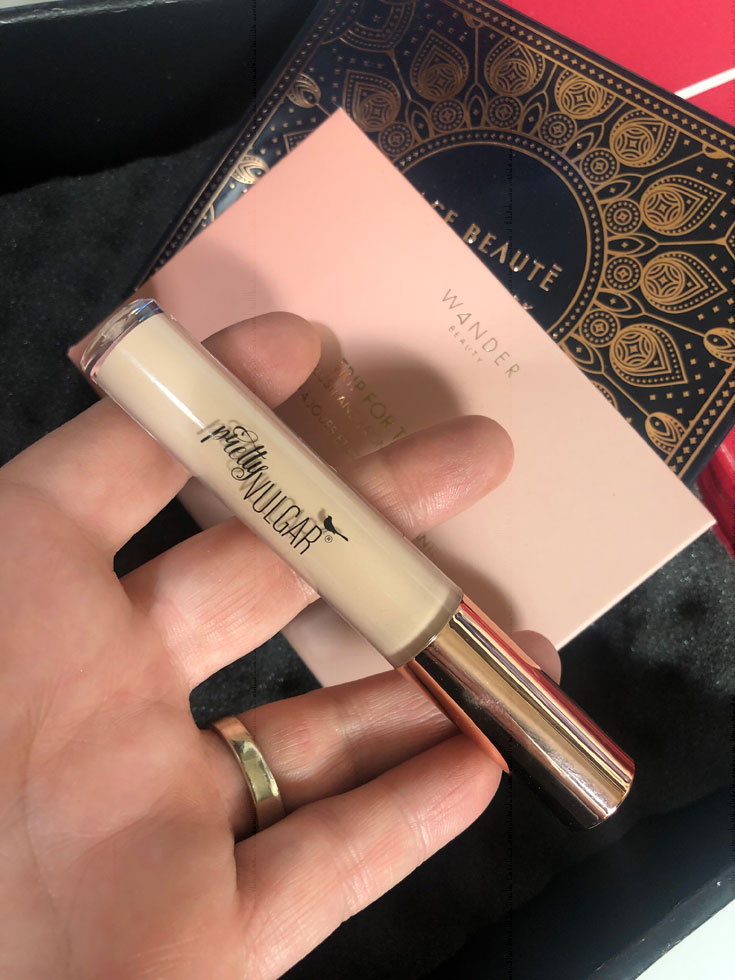 Ace Beaute – Scarlet Dusk Eyeshadow Palette – This eyeshadow palette features 12 colors that are reminiscent of the beautiful sunrises and sunsets witnessed in various locations around the world. (Value $34.99)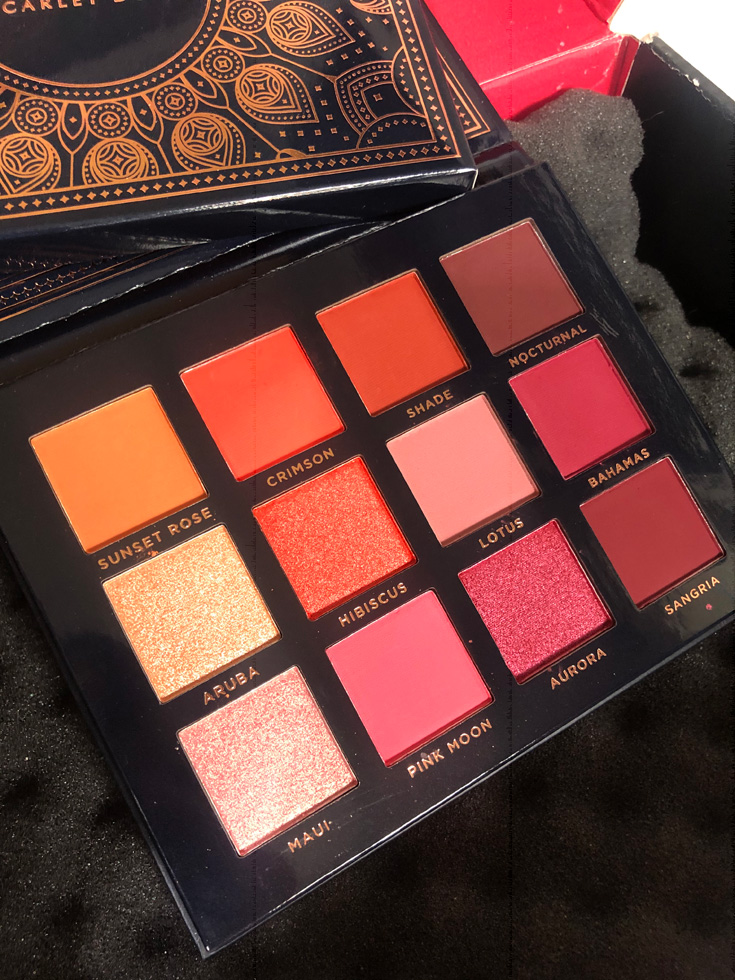 Wander Beauty – Trip For Two Blush and Bronzer Duo – Prepare for the perfect getaway with a trip for two. This soft matte blush and bronzer cheek duo blend seamlessly onto the skin to deliver a naturally glowing complexion. (Value $36)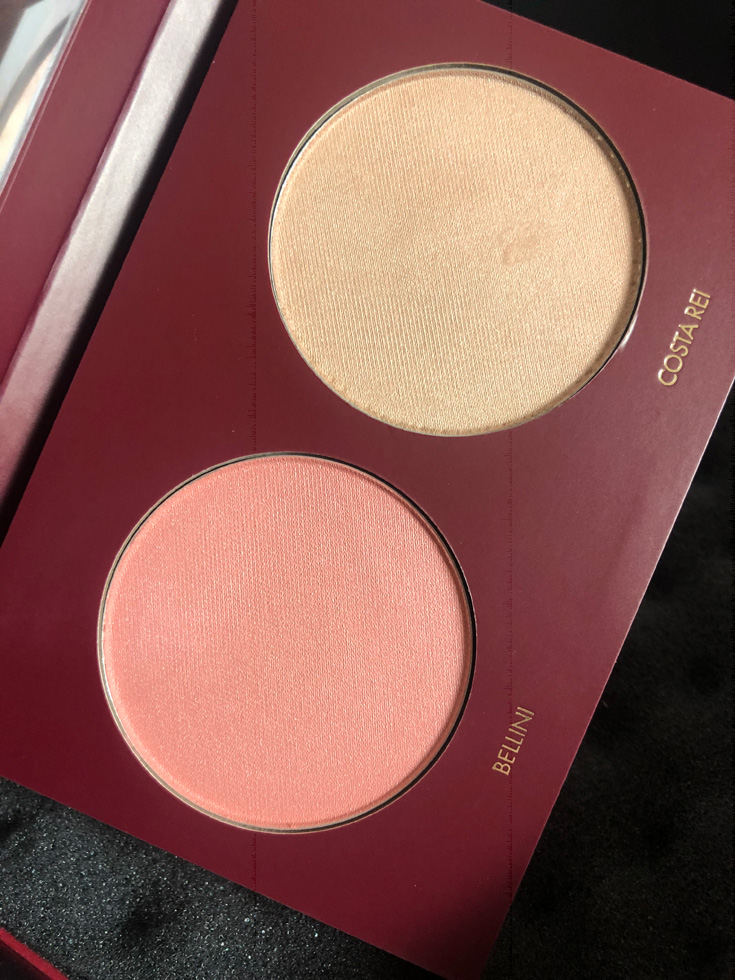 Glow Recipe – Watermelon Glow Sleeping Mask – The Watermelon Glow Sleeping Mask if a bouncy, breathable sleeping mask that smoothes and perfects skin overnight. (Value $22)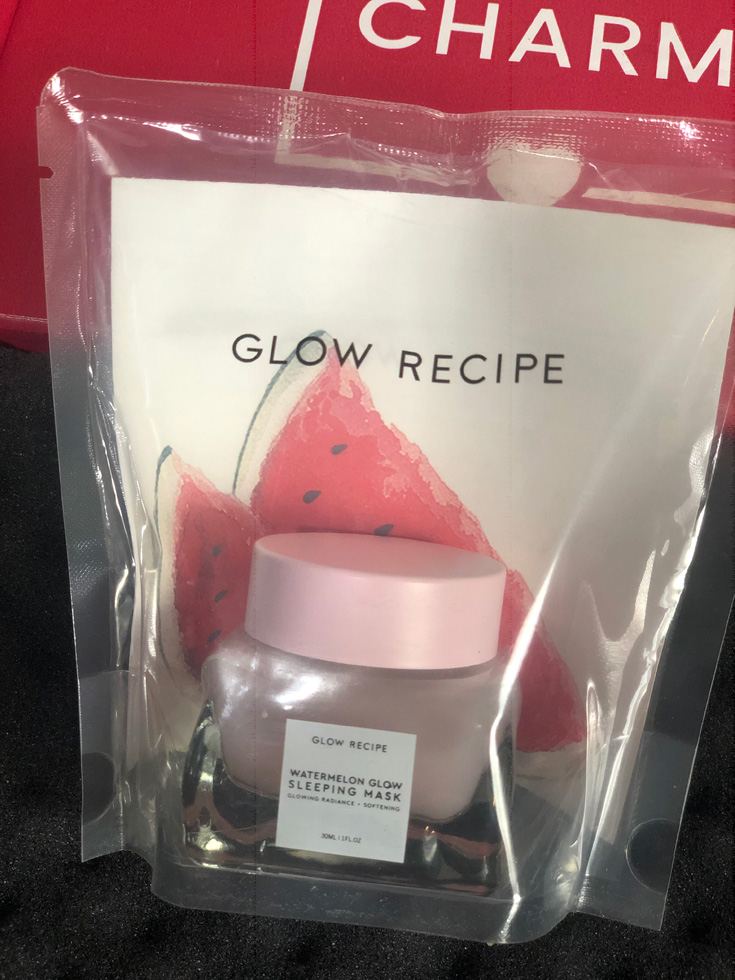 Petite 'N Pretty – Fully Feathered Volumizing Mascara – A volumizing mascara that adds instant thickness and definition. (Value $16)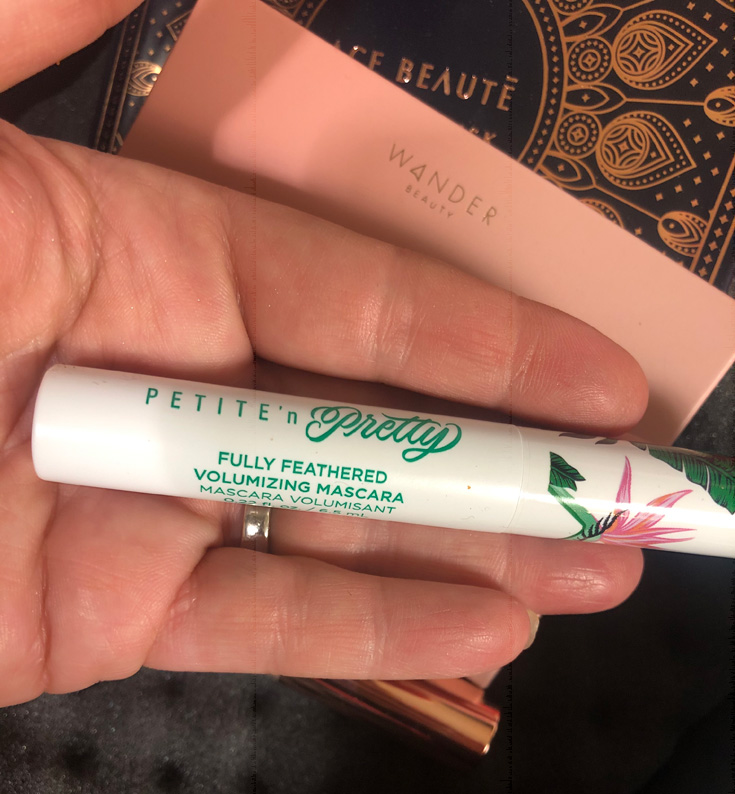 I have to admit that I was excited about everything in this box. My box value was $133.99 for only $25! I LOVE eyeshadow palettes and really like the colors that this palette has even though I normally wear more neutrals colors. It will be fun to experiment with the colors. I am really excited to try the Glow Recipe Glow Sleeping Mask. I recently have been using sleeping masks as part of my night skincare routine which has made my skin more soft which I like. I use concealer so I am hoping this one will be a shade that works for me and the mascara, I have heard that this stuff is really good!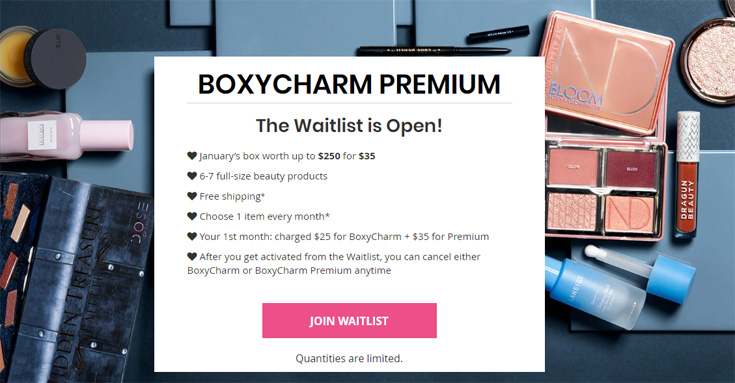 If you love makeup and skincare products you are missing out if you are not a BoxyCharm member. I wish I would have signed up sooner! I am hoping to get off the Premium waiting list soon so I can get another box every month full of products to try!